3rd July 2019, New York, NY
Exciting educational line up at Texworld USA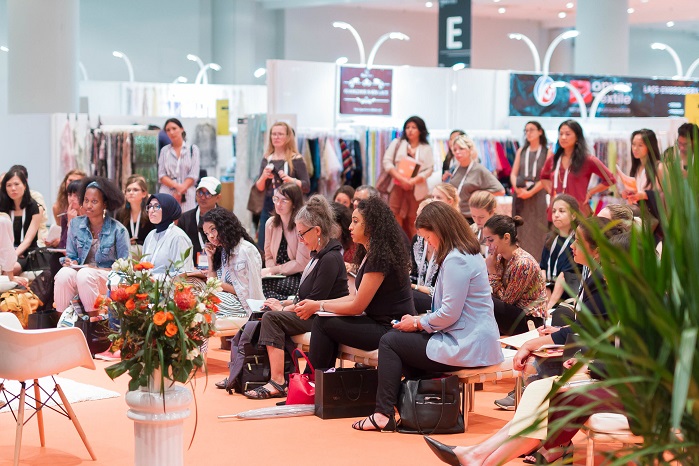 This summer's programme is designed to offer insightful and informative sessions. © Texworld USA
The largest fabric sourcing event for the North American market Texworld USA, co-located with Apparel Sourcing USA, will take place from 22-24 July, at the Javits Convention Center in New York City, NY. This edition boasts an exciting educational line up with a spotlight on sustainability, and will also cover topics including circularity, traceability, and how to stay relevant in the current state of the industry.
"Originally a buzz word in the industry, the trendy topic of sustainability started popping up a couple of years ago, and now, more and more global companies are catching on. It's necessary and it's everywhere. And just like anything, it's all about consumer education. With the mass amounts of resources and information available showing how the apparel industry negatively contributes to the problem, consumers want sustainable solutions," said Jennifer Bacon, Show Director of Texworld USA, Apparel Sourcing USA.
"Companies know sustainable practices are not just an option, but a requirement in the future, but some are confused about how to achieve this. Our educational platform aims to address this matter by explaining how to improve internal processes and systems like a direct to consumer business model, how to become sustainable-certified, and much more."
This summer's programme is designed to offer insightful and informative sessions for every role and level of experience across every segment of the industry.
Summer 2019 Texworld USA / Lenzing Innovation Seminar Series
The African continent is a rapidly developing apparel market with Morocco, Egypt, Jordan, and the AGOA beneficiary countries topping the list for sourcing executives. A panel of experts will share their thoughts on the future of the area for apparel and the range of factors companies should consider when evaluating these countries.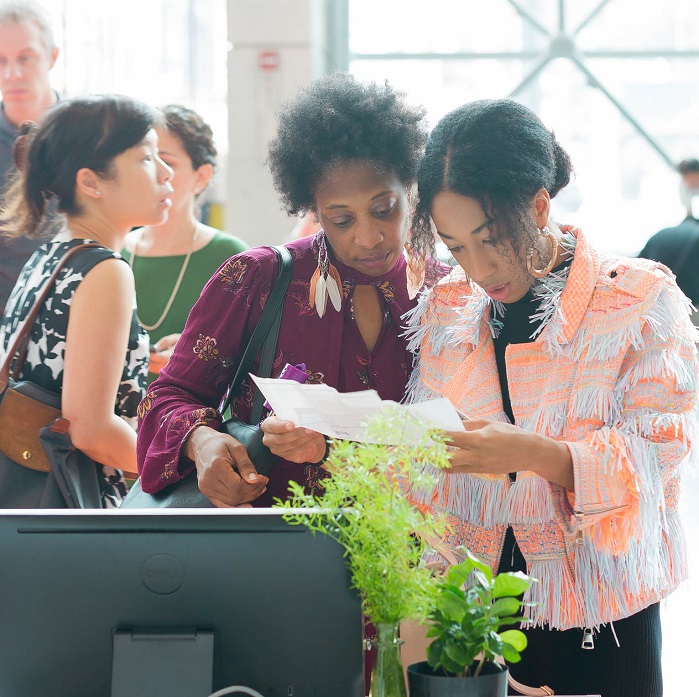 Texworld USA, co-located with Apparel Sourcing USA, will take place from 22-24 July, at the Javits Convention Center. © Texworld USA
MintModa digs deep to uncover the drivers — emotional, aesthetic, cultural, historic — behind the Fall/Winter 2020 trends. Each Trend Tale is also complete with actionable key items, must-have fabrics/prints and color palettes that will inspire relevant and desirable apparel and accessories for F/W 20 and beyond.
Most product's impact comes from the raw material stage. Robust sustainability goals must start with an understanding of where impacts are highest and how to improve. There are fibres and materials that can help deliver on sustainability goals and industry-leading standards to help verify the content of the products. Sourcing Journal will this session explore the impact of today's most-used and loved fibres and how to get started on a better material strategy.
Summer 2019 Textile Talks
Textile Talks are educational opportunities presented on the show floor. These interactive sessions are created to address the current issues facing the industry, from supply chain changes to the impact of environmental textile trends.
Visitors are invited to join StartUp FASHION for a discussion about how to grow beyond launch by creating brand personality, building customer relationships, and overcoming obstacles to better market your business and reach your goals.
Different organisations involved in some aspect of upcycling will discuss what options and opportunities are available to both brands and individuals to be better stewards of reducing our environmental impact.
The US Trade Policy session will provide insights into US fashion brands and retailers' latest sourcing practices, including the critical emerging sourcing trends. Other insights include primary factors affecting companies' sourcing decisions, impacts of the US-China tariff war, the outlook of the US-Mexico-Canada Free Trade Agreement (USMCA), and other hot-button trade policy issues on sourcing.
Finally, a sustainable fashion consultant Shannon Lohr will sit down for a chat with two brands that launched through her accelerator programme Factory45. Mary Bemis, Founder of Reprise Activewear, and Tiffany Shown, Founder of Fair Seas Supply, will share the stories of how they launched their brands without investors or thousands of dollars sitting in the bank.
This article is also appears in...