Fibres/​Yarns
Stella McCartney uses Re.Verso re-engineered yarn for new generation of cashmere knitwear
The fabric made from pre-consumer waste is said to offer a 92% reduction in environmental impact when compared to virgin cashmere.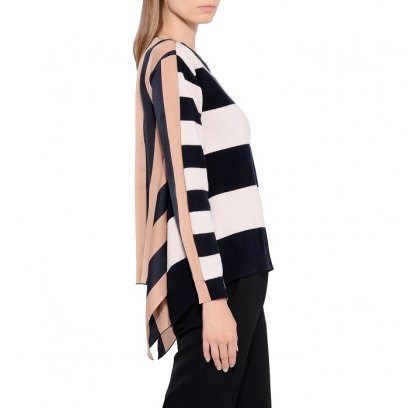 26th April 2017
Knitting Industry
| Milan
British fashion house Stella McCartney has replaced all of its virgin cashmere knitwear with Re.Verso re-engineered cashmere yarn. The fabric is made in Italy from pre-consumer waste and is said to offer a 92% reduction in environmental impact when compared to virgin cashmere.
"Cashmere has the highest impact environmentally out of all the raw materials we use in our production chain – roughly 100 times the environmental impact of wool," the brand explains.
"As a brand, we are continuously looking for new ways to reduce our environmental impact, and as a result, we have ceased to use virgin cashmere in our knitwear collections. Instead, we are now using regenerated cashmere made from post-factory waste in Italy."
Environmental impact
In 2015 cashmere made up only 0.13% of the brand's overall raw material usage, but still accounted for 25% of its total environmental impact as calculated using the EP&L (Environmental Profit & Loss account). By using solely Re.Verso regenerated cashmere for its cashmere needs in 2016, the company estimates cashmere impact to be as low as 2%.
"Additionally, we are working with partners including the Sustainable Fibre Alliance to support on-the-ground work in Mongolia to begin reversing the desertification that has taken place," the company adds.
New textile platform
Re.Verso is the brand of a new, fully transparent, certified and traceable Italian textile system based on the process of pre-consumer left overs of wool and cashmere. It is a Global Recycling Standard (GRS), ISO 9001 and SA8000- certified system.
A textile platform that works together with five premium Italian textile producers to produce a fully integrated, 100%, Made in Italy textile collection. With a dynamic approach to production, Re.Verso aims to make its products in a responsible manner, utilising fully traceable materials and processes that are also 100% Made in Italy.
The brand's supply chain relies on a number of companies, including Green Line, Nuova Fratelli Boretti for raw materials, A. Stelloni Collection by Mapel for fashion textiles, Filpucci for hi-end knitwear yarns and Filatura C4 for design contract textile and for woven fabrics in general.
Environmental desertification
It takes four goats to produce enough fibre to make a single cashmere sweater, compared to wool, where one sheep produces enough fibre to make up to five sweaters. Cashmere has therefore traditionally been considered a luxury fibre; however, today, casual cashmere products are widely available as affordable goods. This increase in the global demand for cashmere and resulting increase in the goat population is destroying the grasslands in Mongolia.
"The result of this overpopulation is environmental desertification where grasslands were once rich. According to the United Nations Development Programme, 90% of Mongolia is fragile dry-land, under an increasing threat of desertification," the company reports.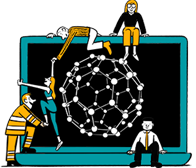 Business intelligence for the fibre, textiles and apparel industries: technologies, innovations, markets, investments, trade policy, sourcing, strategy...
Find out more