Interviews
The role of knitwear in contemporary aesthetics
Edward Buchanan: the narrative thread, the thread narrative.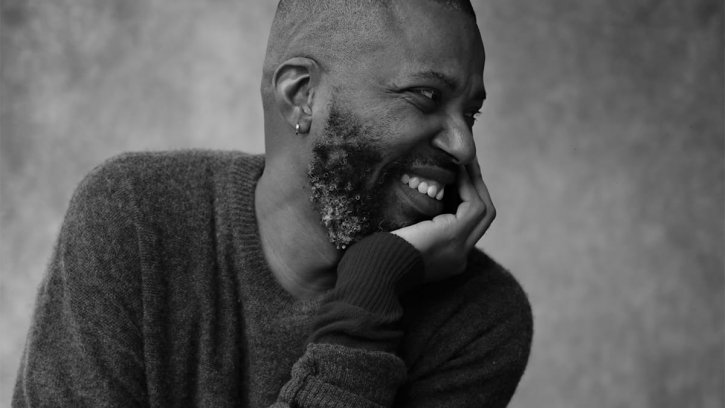 22nd November 2021
Knitting Industry
| Florence, Italy
As in the common thread that connects the various interventions in an online conversation, the Thread Forum project, curated by Antonio Mancinelli, is a survey of the role of knitwear in contemporary aesthetics. Thanks to a series of interviews with the most well-known knitwear designers in the world, selected among Pitti Filati participants, it also intends to take on the questions that retailers and buyers often ask themselves and have no easy answers. Conversations on the "here" and "now" of a material that has always been part of fashion culture.
The career of US-born and Milanese by adoption designer Edward Buchanan includes several prestigious experiences: the creative direction of Bottega Veneta from 1995 to 2001, where he "invented" the prêt-à-porter line, the founding of the LEFLESH brand, up to the launch, in 2009, of the Sansovino 6 collection, with a focus on knitwear. And it is undoubtedly this last one that has brought him the greatest satisfaction. "When I started, I knew practically nothing about yarns and stitches: I fell in love later."
Professor of knitwear design and technique, consultant for big companies – he is about to release a co-lab with Off-White, whose creative director is Virgil Abloh – his Sansovino 6 was born to reinterpret the garment concept as a design piece. "Because I am not interested in following trends, but neither in creating a basic wardrobe, to be considered simply as minimal. It is much more: an experiment, a testbed, my attempt to relate to something that is always new but withstands time."
Pitti Immagine (PI): What relation do you have with knitwear as matter, as substance, as essence?
Intimate, absolute, intense. It is the perfect medium to translate the essence of my style into a tactile and wearable reality, which is very much indebted to the Bauhaus: form, function, excellent possibilities of use together with the search for a new elegance.
Don't you think it plays a fundamental role in your idea of fashion, which is often also the bearer of political, aesthetic, cultural, and social messages?
Absolutely. With its flexibility, knitwear lends itself to interpreting concepts related to themes such as diversity, inclusiveness, the overcoming of genders. In fact, before defining myself as a fashion designer, I say I am a great communicator, a storyteller: for example, the 2017 Check Your Neck project was intended as communication. The three scarves with the slogans "Resist," "We Are All Migrants," and "Wake Up for Freedom" would not have been possible if I hadn't knitted them. And the idea that all this arises from a single thread that builds an entire surface expresses the possibility of telling endless stories. The possibilities are truly endless. Knitwear, in turn, contains many stories to tell.
Which of these attract you the most?
Flexibility. Comfort. Not constricting the body, but at the same time underlining its forms, without making it uncomfortable or locking it in too rigid structures. And the total absence of links to a specific gender. From the start, Sansovino 6 has set itself up as a collection intended for individuals, rather than men and/or women: at the beginning, it created many issues with retailers, who, despite loving my products, did not know where to place them, if in the men's or women's department. But I also had fun with colors, like the pink-lined blue pullovers. Or vice versa.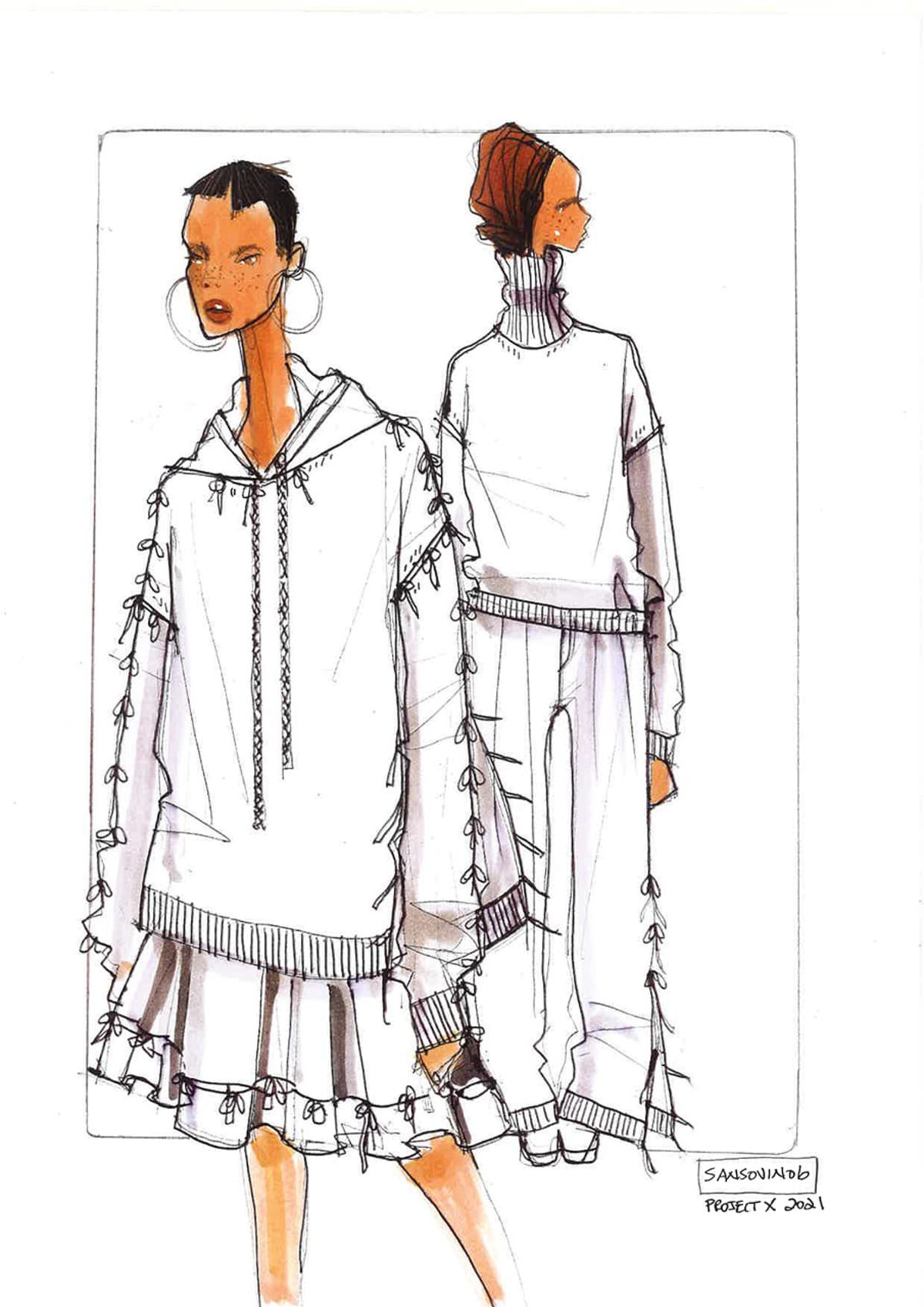 What is the difference between designing for a big brand and a smaller label - even if belonging to the same luxury dimension?
If you work for a big brand, you feel the weight of its heritage and of re-proposing certain styles that make the Maison and its history recognizable and visible. In my case, for Sansovino 6, despite not having the same financial means, I can fully express my style. No limits, no impositions, no obligations to necessarily reach a certain turnover.
Honestly: Can knitwear be genuinely sustainable?
It cannot be expected to be 100%. It's impossible. Anyone who claims otherwise is lying. Then, of course, we work on upcycling raw materials, such as regenerated cashmere or other noble fibres that can live a second life. But it all depends on the meaning we give to the word "sustainability": for me, the aspect of durability, that "buy less, buy better" that has become a slogan today, should not be underestimated. However, educating consumers to buy less but better means proposing garments designed according to an original, unique, thoughtful aesthetic.
https://filati.pittimmagine.com
Interview republished with the kind permission of Pitti Immagine.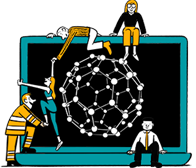 Business intelligence for the fibre, textiles and apparel industries: technologies, innovations, markets, investments, trade policy, sourcing, strategy...
Find out more