24th July 2019, Vila Nova de Cerveira
Tintex presents new Naturally Advanced fabrics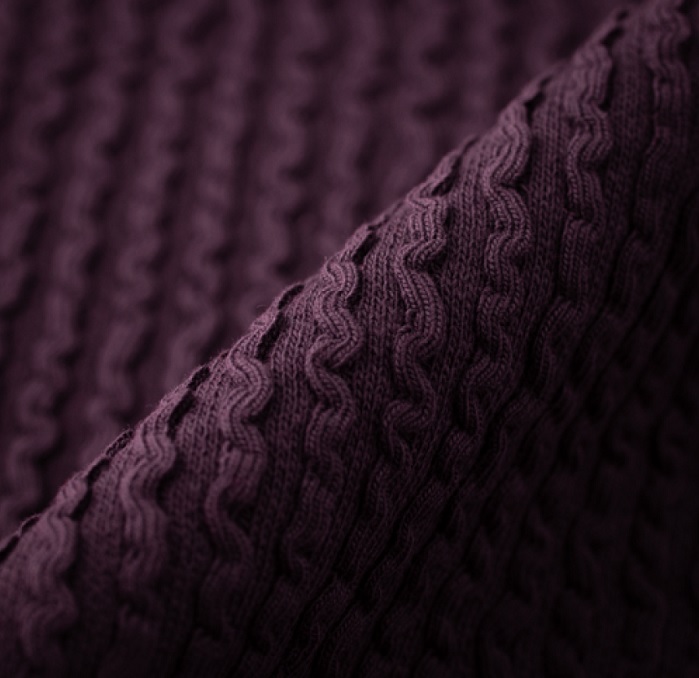 Interlock by Tintex Textiles – 100% GOTS certified organic cotton. © Tintex
Tintex will introduce a new holistic approach to creating textiles that is based on natural, smart and responsible innovation at the upcoming Munich Fabric Start, which takes place from 3-5 September.
The fabric expert is introducing new levels of service to the market, with the new Colorau Natural Dye commercial innovation, the Tintex E-Commerce service that connects creativity with easy, direct-to-designer product sourcing, and the Smart Wardrobe Co.Lab, a new supply chain cooperation working with three leading Portuguese makers.
WEME
The new A/W 20-21 collection starts from the concept of WEME: a Naturally Advanced offer. "WE and ME refers to more than just the individual, but also the community and a collective spirit that seeks to grow the intellectual and spiritual individual needs in a responsive and collective way," the company explains. "It is a nuanced platform to discover a range of unique developments that embody the Tintex identity through responsible innovation and creativity. Smart ingredients and processes drive innovation enhanced by the Tintex unique dyeing and finishing expertise."
The WEME story begins from the "conscious/unconscious" concept, with a new range coloured in electric and active tones, made from a mix of new generation fibres that enhance free movement, such as Refibra by Lenzing, Q-Nova by Fulgar and the unique GRS certified premium stretch Roica EF. Colorzen is an innovative technology that allows an efficient and sustainable cotton dyeing process, enriched with eco high-tech values.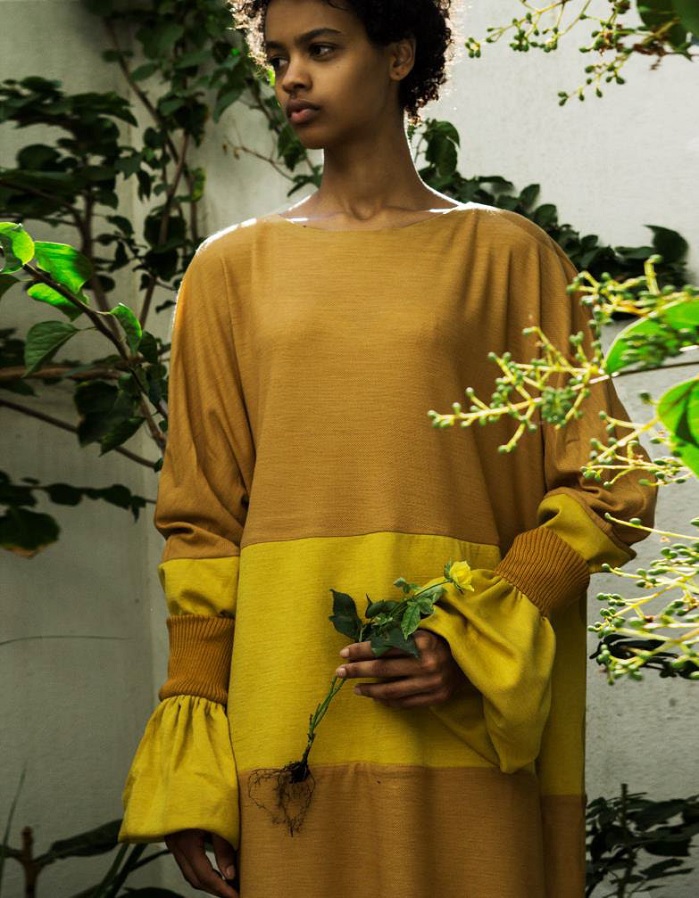 Dress designed by the Portuguese designer Maria Gambina using fabrics originated on the Colorau project. © Tintex
The second is the idea of ID, where colours are allied to striped structures that simulate flaws on initially smooth and perfected surfaces. "Here we see Tencel Luxe, a Lyocell filament yarn that redefines a new standard in luxury fabrics with marbled effects. Add to this a soft sensitive touch thanks to smartcel that is kind to the skin thanks to the inclusion of zinc oxide to provide soothing, anti-inflammatory effects," the company continues.
The third concept is the Ego selection. Rich purples, calm lilacs and feminine yellows are allied with natural fibres such as organic wool, cashmere and silks. Lastly, Tintex presents the superego concept. Unique styles and colours are achieved thanks to Colorzen and the Naturally Clean finishing.
Colorau
Tintex also launches Colorau – a unique project and process that received the Sustainable Solution award in the May 2019 edition of Techtextil. "Colorau was created with a Portuguese consortium constituted by premium realities (Tintex. Ervital, Bioinvitro, Citeve, Centi) and gives life to responsibly coloured fabrics with antimicrobial properties, using natural dyes extracted from different types of natural plants resources that do not use salt in the production," the company says.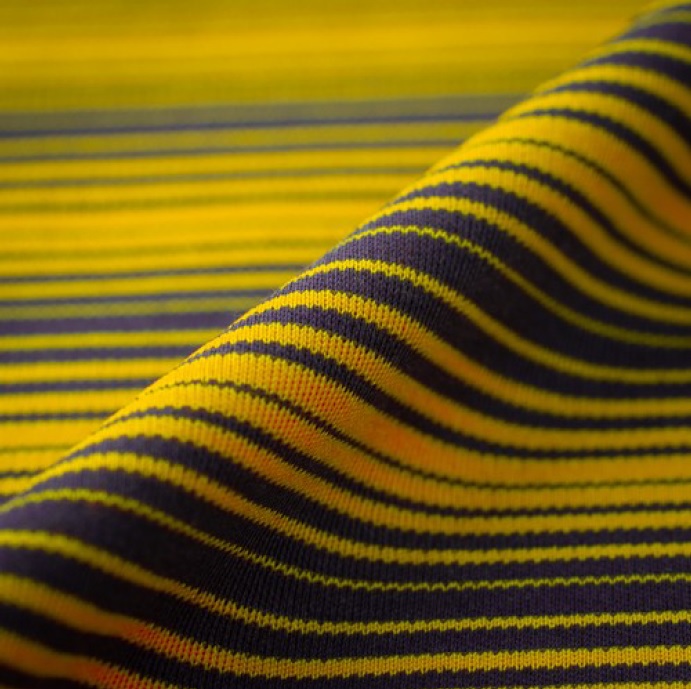 Jersey by Tintex Textiles made with GRS certified Newlife and GOTS certified organic cotton. © Tintex
Colorau stands for the following technical advantages:
Uses only compounds of natural origin such as thyme, boldo, peppermint, chestnut and gambier in the production of functional and sustainable textiles in a variety of fibres such as cotton, lyocell and wool.
Development of eco-efficient and low temperature surface treatment to improve the affinity between the textile substrate and these natural compounds.
Selection of "performing" extracts for appropriate colour fastness to light and washing as well as colour durability and antimicrobial functionality.
This article is also appears in...