Design
When lingerie celebrates all women
The next Salon International de la Lingerie takes place from 18-20 January at the Porte de Versailles. Here's what organisers Eurovet have to say about the show.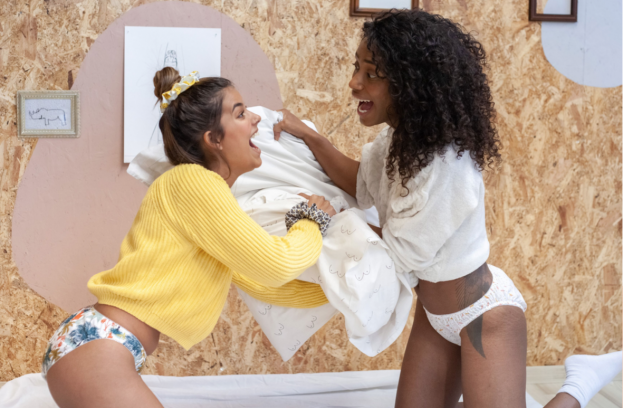 6th January 2020
Knitting Industry
| Paris
© Salon International de la Lingerie.
The next Salon International de la Lingerie takes place from 18-20 January at the Porte de Versailles. Here's what organisers Eurovet have to say about the show.
"Though Jean-Paul Gaultier was the first designer to seek out a different kind of model to bring out all his creative flair, today, we see an increasing number of brands highlighting the universal nature of style by featuring the unique beauty of all women.
First, it was a matter of getting away from stereotypes based on extreme thinness, gradually making space for 'plus-size' models on the runways, and then, with varying amounts of curves, in advertising campaigns. This change has been making headway in a world of fashion challenged in its ability to glorify all the beauty of this new perspective on femininity. The lingerie and swimwear industry have also made this 'democratic' shift by reinventing the rules of glamour and speaking generously and delightfully to all women (Chantelle, Anita, Elomi, Panache, Sans complexe Paris, Baiser Volé).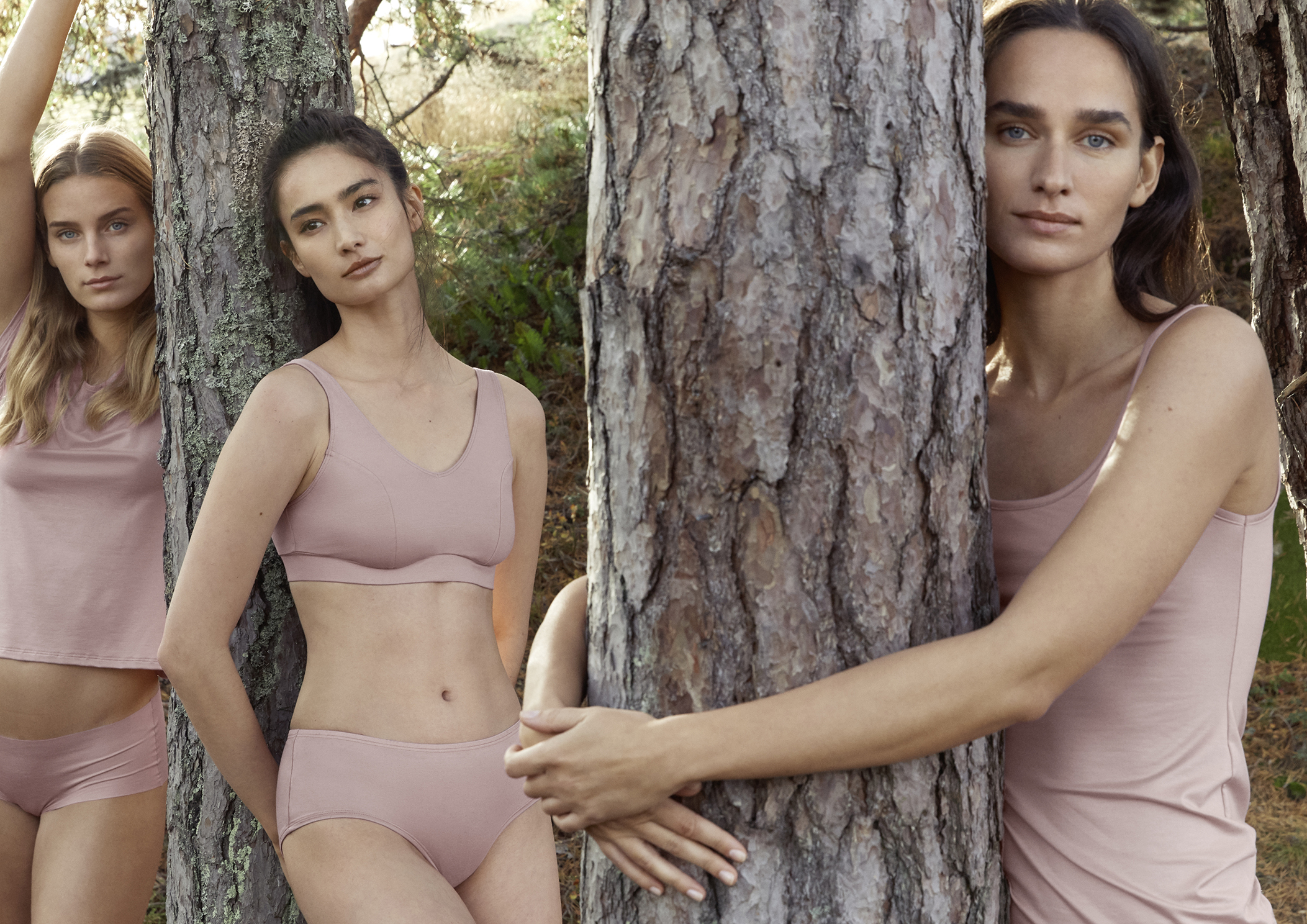 © Salon International de la Lingerie.
For several seasons now, Eurovet, organizer of Lingerie and Swimwear, trade shows, has committed itself to promoting a multifaceted, real woman, particularly through its summertime #Ifeelunique fashion shows, and through the ad campaign for the 2020 edition of the Salon International de la Lingerie, which celebrates a combination of personalities illustrating this diversity. Our muses Caroline, Edem, Juliette, and Ludivine were selected to reflect a 100% inclusive approach.
Because highlighting the beauty of all women is a mission that has no exceptions, the show team cares about supporting women at all times. When some of them have had their lives shaken up by essential surgeries, they can choose from lingerie that is increasingly refined and elegant, well beyond simple healing support (Chantelle, Edge O'Beyond, Anita Care). Young brand Megami, eager to reinvent post-operative lingerie, invites women impacted at the core of their femininity into their ad campaign, with all their vibrant beauty.
Given the fact that breast cancer is most frequent among women, the Salon International de la Lingerie and Interfilière Paris are uniting to contribute to research and conquer this disease. The ARC Foundation is exclusively financed by public generosity; only the support of its donors allows it to carry forth its research mission. As an act of solidarity, for each entry purchased for the show, 1€ will be donated to the ARC Foundation for breast cancer research.
We can see that exhibitors from all over the world are feeling this same caring energy, with products now available in several sizes covering a range that more accurately reflects all body types. Images for catalogues and other ad campaign visuals are featuring models with non-retouched bodies, proudly displaying stretch marks, varying degrees of curviness, and even boldly embraced body hair.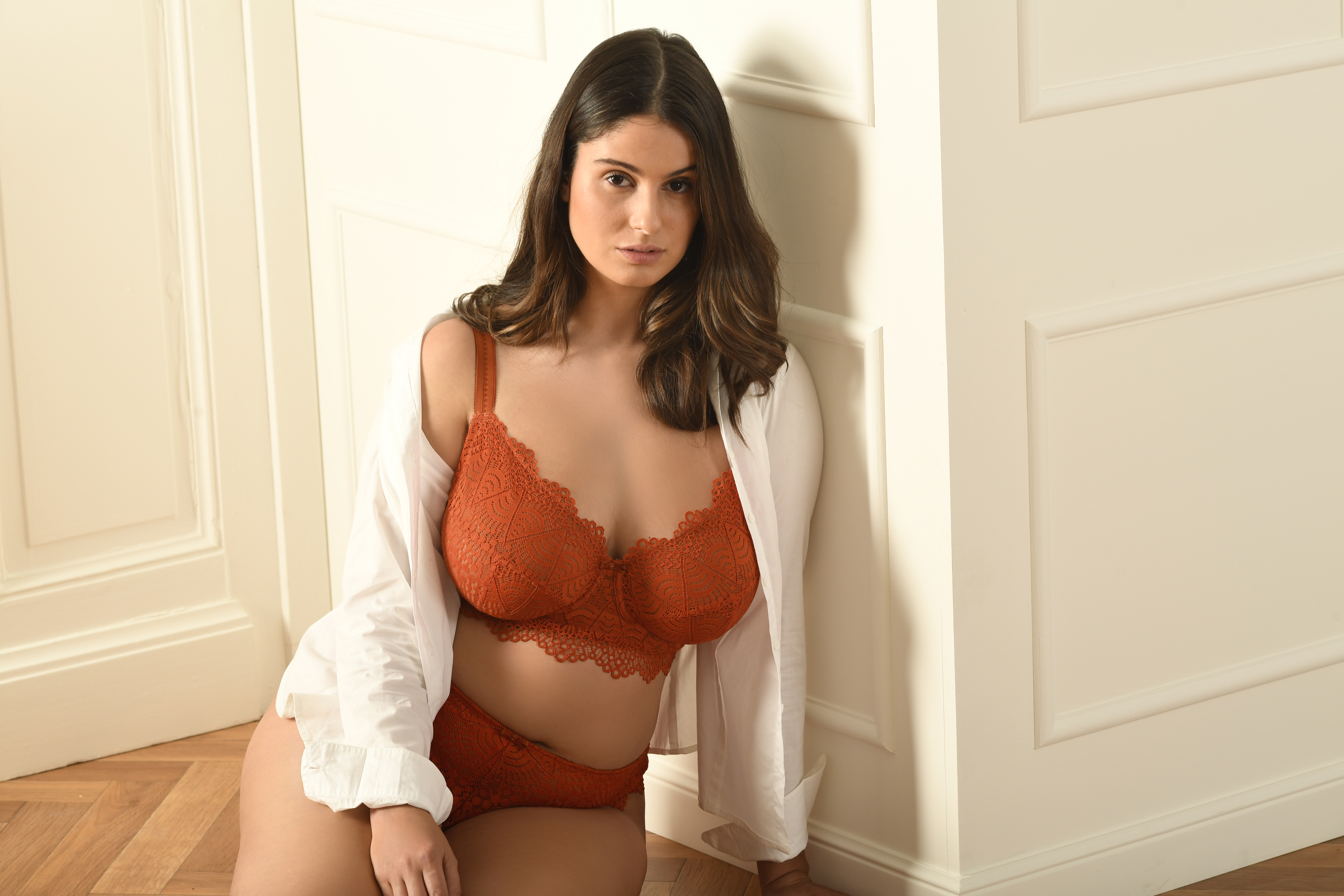 © Salon International de la Lingerie.
These are choices that brands don't want to proclaim as a simple trend or stance, but rather as something self-evident, as it is for Danish designers Moons and Junes, who intend to show how beautiful realism can be by spotlighting all kinds of physiques. With their hashtag #bitsandboobs, this brand encourages women to post their bustlines on their official website, to promote their foundational claim: "Realism is beautiful".
At American brand Girlfriend Collective, this activewear line is made in sizes ranging from XXS to 6XL, allowing all women to be eco- friendly; indeed, this brand only uses fibers made from recycled plastic bottles. French designer Victoria Wilson created Madame porte la culotte in 2018, a brand intended first and foremost to make women happy with a combination of comfort and beauty.
To offer them daily encouragement, an ego-boosting message is inscribed inside each undergarment, visible only to the woman wearing it. This is much like The Underargument, which boldly proclaims its activist philosophy throughout its collection. Launched in England in 2017 by Franco-Ivoirian designer Maïna Cissé, this brand with an anti-sexist message reflects a clear desire to empower the individual.
The biggest names in expert corsetry have also extended their product offerings for curvier silhouettes, offering their products in larger sizes, as we see at Wacoal or Maison Lejaby, which will be celebrating its 90th anniversary this year.
It's to encourage this type of democratization that Eurovet has asked brands looking to feature on the runway at the next Salon de la Lingerie (January 18-20, 2020 – Porte de Versailles 7.3) to offer prototypes in all sizes, to fit all body types."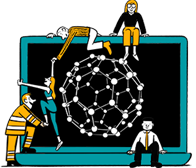 Business intelligence for the fibre, textiles and apparel industries: technologies, innovations, markets, investments, trade policy, sourcing, strategy...
Find out more