Jane Smith reports
The well-established and successful yarn exhibition SPINEXPO launched its first European show in Paris last week at Cité de la Mode et du Design. Presenting a unique blend of hand picked spinners and knitwear manufacturers interspersed with multiple trend areas, the overall message was one of creativity, collaboration and high quality all round. The show, aimed very much at designers as well as buyers, included inspiring trend areas in particular, which encouraged scrutiny; not only was photography and handling of swatches allowed – it was very much encouraged.
SPINEXPO owner Karine Van Tassel and her team have curated the very best of SPINEXPO's Shanghai exhibitors in a select group of spinners and garment manufacturers supported by trend information that was both innovative and relevant.
This event brings together the best of innovation and quality from China coupled with the design talents of design studios from around the world.
Feedback from the exhibitors was very positive. While many saw some of their existing customers, the timing and location of the Paris show proved to be a hit, enabling bigger companies to send more of their teams out to see the exhibition, and of course there was a significant proportion of potential new customers – companies that perhaps do not have the time and resources to go out to Shanghai or New York.
Trend Areas
We are introduced to spinexplore.com, which launched just over a year ago, and is SPINEXPO's online platform which explores the inspirations driving the SPINEXPO team.
Spinexplore
For Autumn/Winter 2017/18 the overriding theme is "Biomimicry" where ideas and concepts are inspired by the living world and applied to textiles. This breaks down into 5 key themes:
Animal Mimicry
Insects & Invertebrates
Plants & Algaes
Earthscapes & Skies
Molecular Dimension
These themes were shown as storyboards, colour palettes, impressive ranges of swatches from the finest of gauges through to hand crafted embellishments and included finest jerseys and some wovens. Garments were also created to show the themes.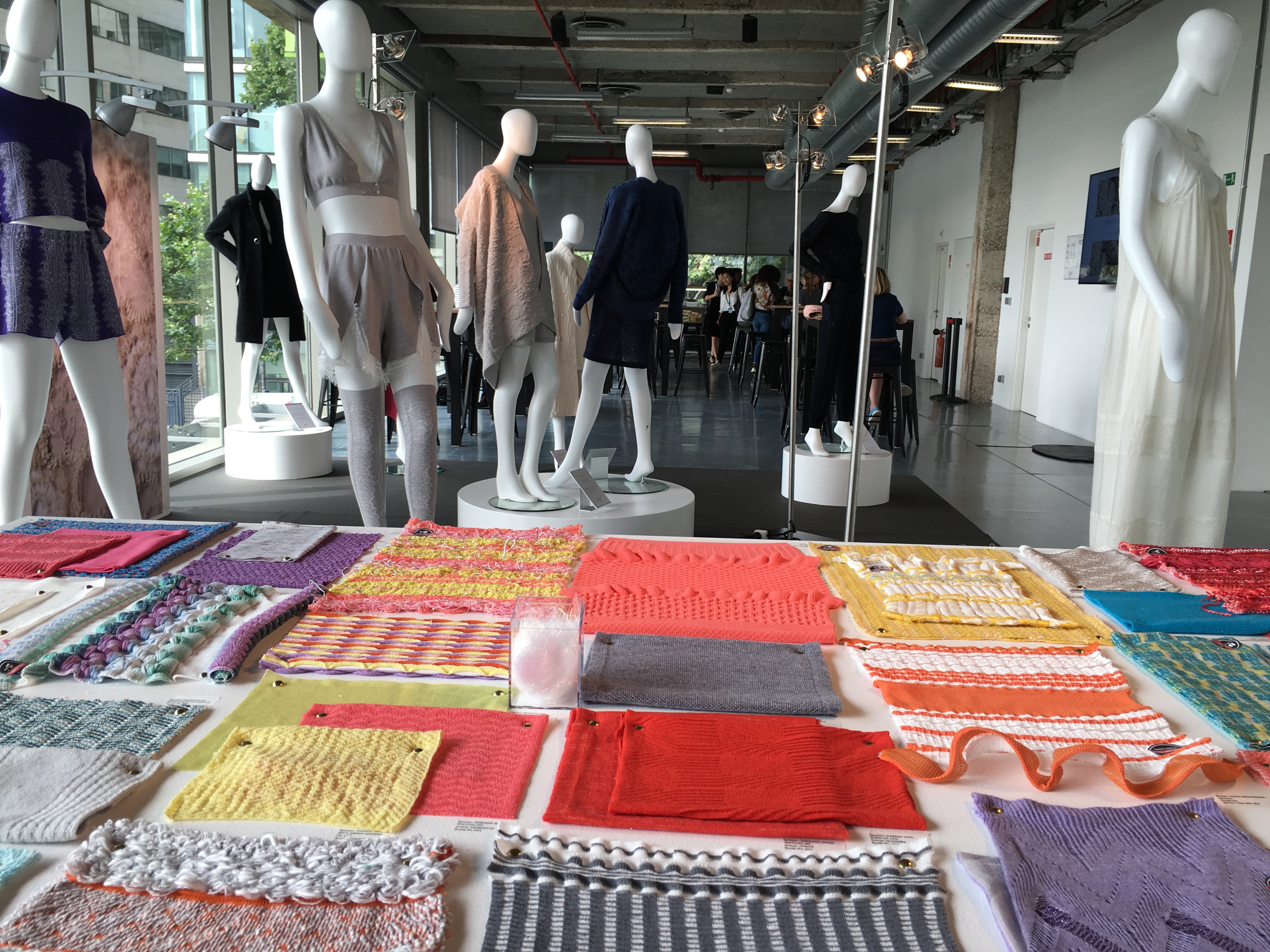 Red is the Colour
A separate area was devoted to the colour red, and also featured fabric developments created by students of Nottingham Trent University and Winchester School of Art.
Spinexclusive
A presentation of a team of international designers from Europe and Asia show their unique take on the SPINEXPO trends, in swatch and garment form.
M.o.h.K. Studio UK based Research, Innovation and Design, a unique collaboration between a weave designer and a knitwear designer
InDhouse Hong Kong based Fashion and Textile Design Consultants
Shanghai Nuoyi Fashion Design & Technology Knitting Centre – Shanghai based resource for Knitting Design and Technology
All in One by Steven Oo, knitwear design consultant, is a special addition showing knitted homewear garments
Spinactive is the proposal of Eva deLaat for SPINEXPO inspired by the SPINEXPO trends and how they can be applied to activewear
Santoni Pioneer Program – Based in Shanghai, Santoni produced a range of garments showing state of the art circular seamless technology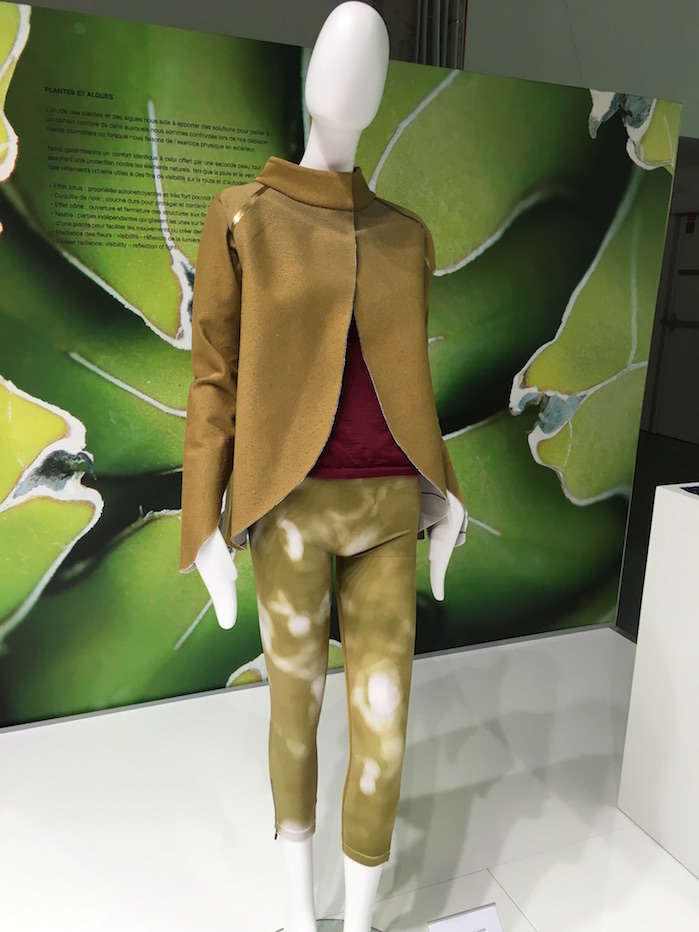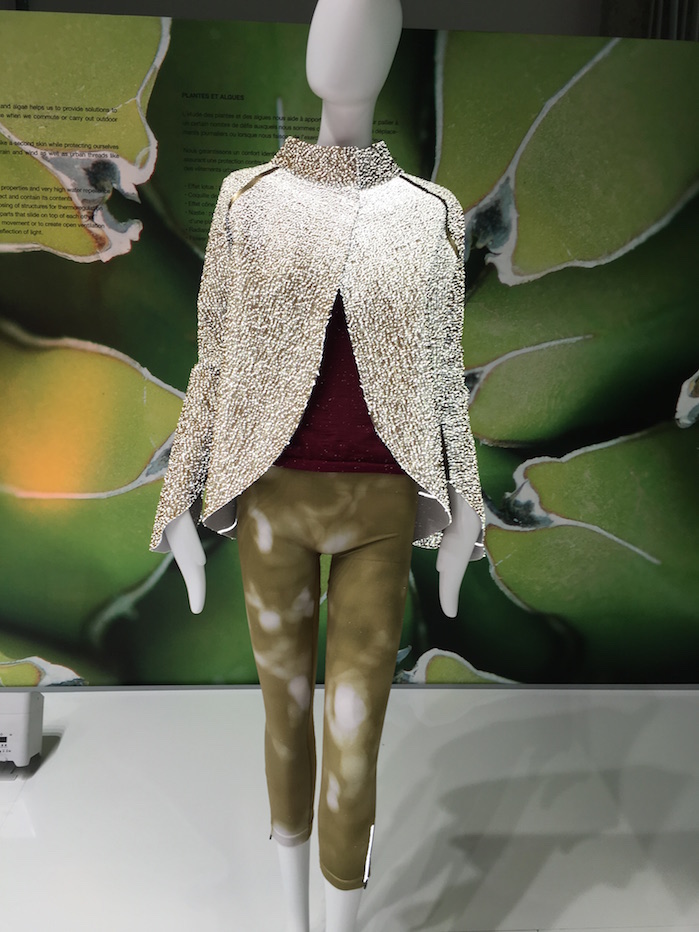 Yarn spinners
Spinners at the exhibition were showcasing their collections for A/W 2017/18 and offered a diversity of yarns, from luxury woollen spun cashmere and cashmere blends, beautiful luxurious fancy yarns to the very latest in technical and performance yarns.
A recurring trend across all these types was sustainability, providence, and efficiency in the use of resources. More unusual luxury fibres such as Yak and Possum were featured, and fibre dyed mixture blends predominated, for Autumn/Winter in luxury animal hair, but also mixtures featured in cotton and cotton blend collections for jersey. Fancy yarns were devised to give lightness and softness.
Of particular note were the following:
New Zealand spinner Woolyarns presented their Perino range of luxury yarns that incorporate fibre from the New Zealand Brushtail Possum. The Brushtail Possum which was introduced to New Zealand in the 19th century. It has no natural predators, and its numbers quickly grew out of control, so that today there are over 30 million of these animals living wild. They are seen as a pest that must be controlled to protect New Zealand's ecology.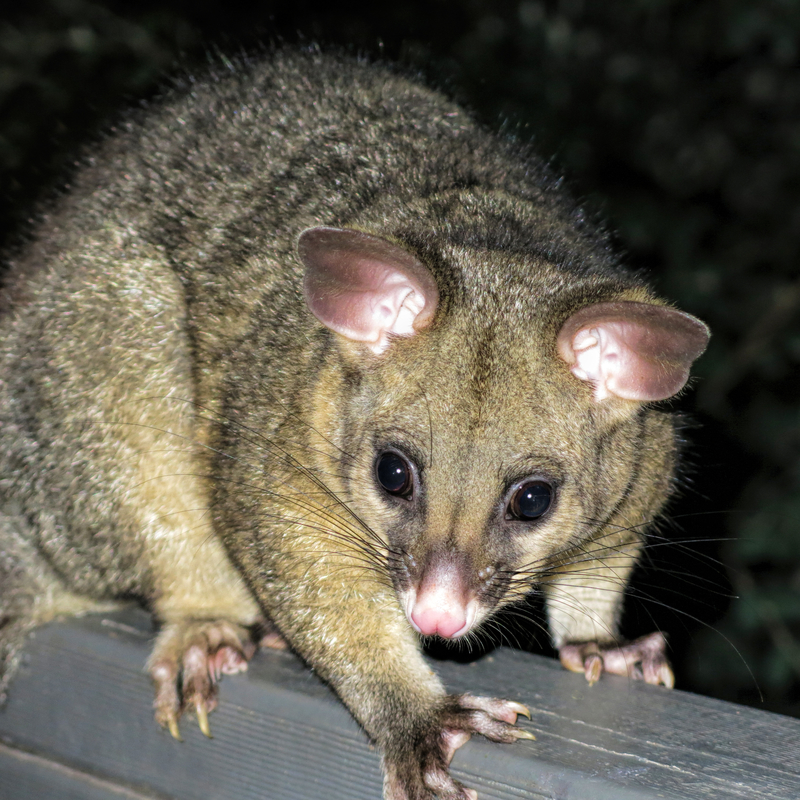 The fibre itself is high performing, anti bacterial, low pilling, and is shown in blends with cashmere, silk and fine merinos, in counts suitable for 14 gauge and coarser. With a tapered end to the fibre, it is not prickly, and has quickly been taken up by several designer brands. Woolyarns' Andy May said that: "Possum has saved the New Zealand spinning and knitting industries as demand has been so strong."
Andy also said: "We have already exhibited successfully at SPINEXPO Shanghai and expect good results from the Paris show, as the quality of visitors has been very high."
Best Leader presented an exciting range of fancy yarns, which reflected a compelling combination of Chinese experience and technical know-how coupled with strong European (London based) design input. Already well established in the higher end UK retailers, Best Leader had a good response from European visitors who were interested in their exquisite Alpaca and Mohair blends.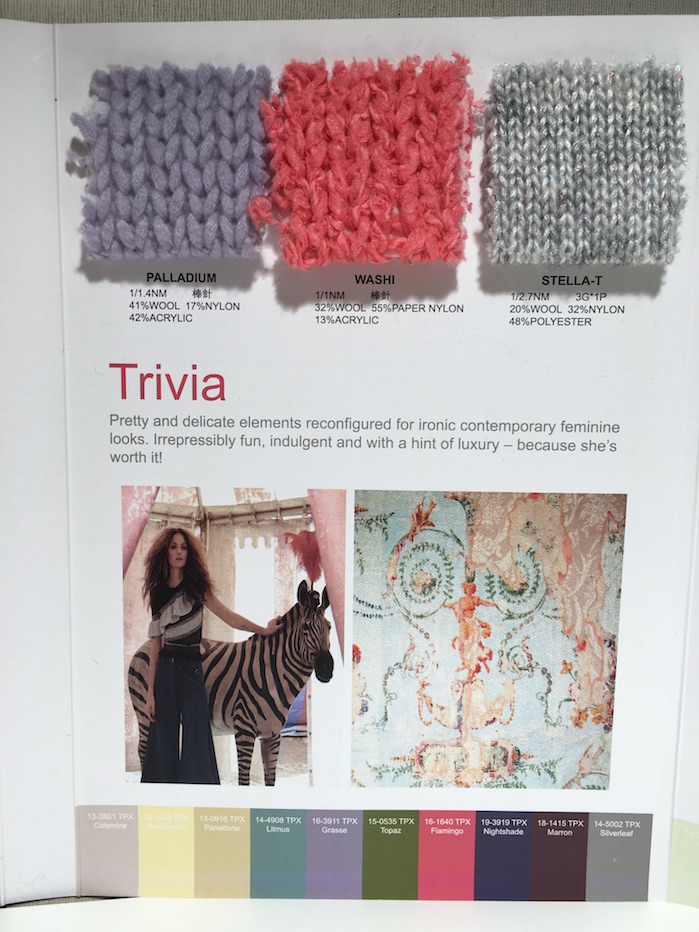 London based design consultant Noel Chapman, who advises Best Leader on colour, trends and market intelligence said that the company was very satisfied with SPINEXPO Paris as many of its European customers had come to the show.
Consinee had the largest booth at the show, and were busy throughout. They are the largest exporter of high quality yarns in China, and have offices and agents worldwide.
With US being their biggest market, they found the Paris show brought them both existing and potential new European customers. Creative Director at Consinee, Jane Sked confirmed that the Paris show had been busy for the company and that it had seen may of Europe's luxury brands, as well as existing customers from UK, Germany and Spain, and a number of new potential customers.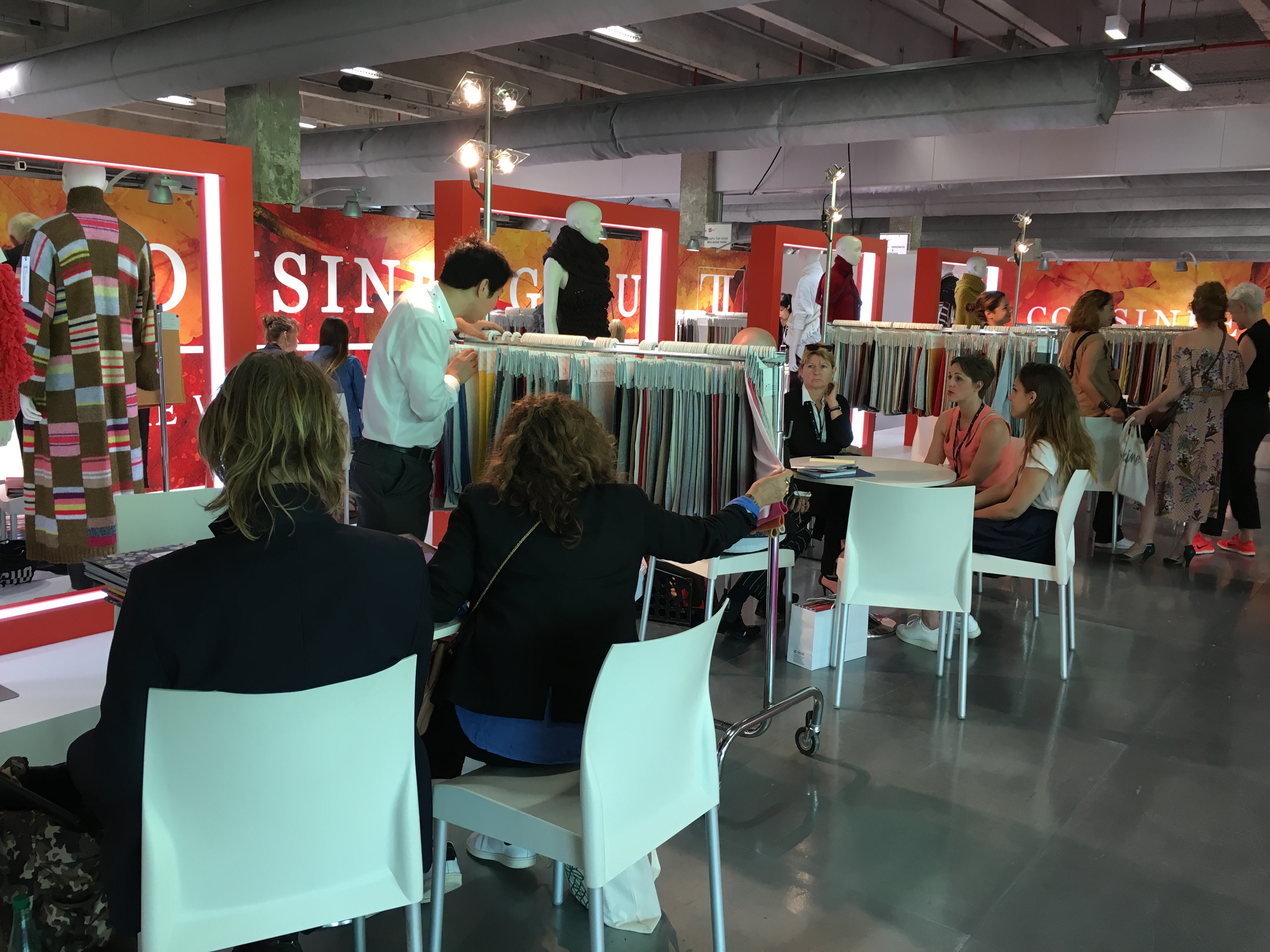 With classic cashmere being their core product, Consinee also presented ranges of fancy yarns including cashmere bouclés and mohair blends aimed at their high end German and Japanese customers. Consinee yarns were featured in many of the knitwear exhibitors' collections at SPINEXPO, and demonstrated the collaborative approach of the Chinese spinning and knitting industries.
The UPW stand was very busy throughout the two days, and their announcement of the imminent launch of a new re-launched website and StockStore app definitely created a buzz, particularly with designers.
Building on their comprehensive range of 98 shades in their 2/26's Nm 100% cashmere UPW have invested considerably to make this a fully stock supported service. Not only that, but their 100% cashmere quality forms the building blocks of their whole fancy yarn range. This means that designers can experiment to their heart's content with putting together stripes and colourways for their ranges in the full knowledge that when further yarn is needed, whether for sales samples of for bulk production, all those colours put together by the designer will be immediately available.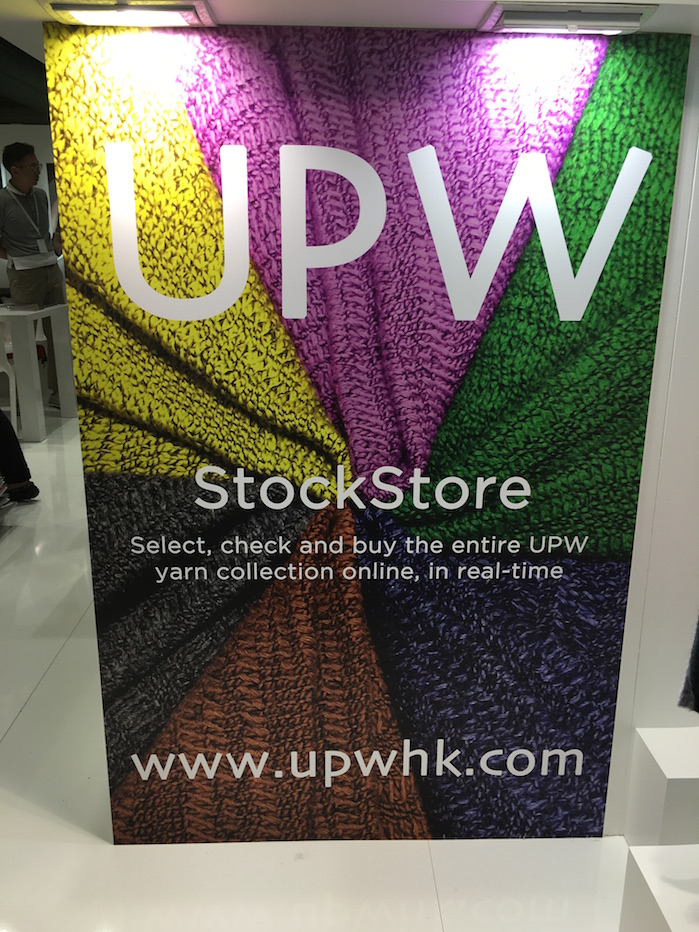 The 2/26's is stocked and replenished in all 98 colours, and so is available for immediate delivery and is simply a click away from being despatched. Similarly, for the more complex fancy yarns and twists, potentially just a few days wait is all that is required to have the components twisted. The new range will be on the UPW website in time for the New York SPINEXPO (19th – 21st July) and the StockStore app is due to go live the following week.
Referring to StockStore, UPW's Creative Director Stephen Trigg said: "Through our philosophy of genuine stock support, we are well placed to service our customers' requirements from one kilo to bulk deliveries, because all of our yarns are held in stock all of the time."
Meadowbrook, the manufacturer of innovative Angelina special optical and technical effect staple fibres, introduced environmentally friendly recycled fibres in a fresh palette of colours for 2018. These fibres incorporate light into fabrics in a fresh innovative manner.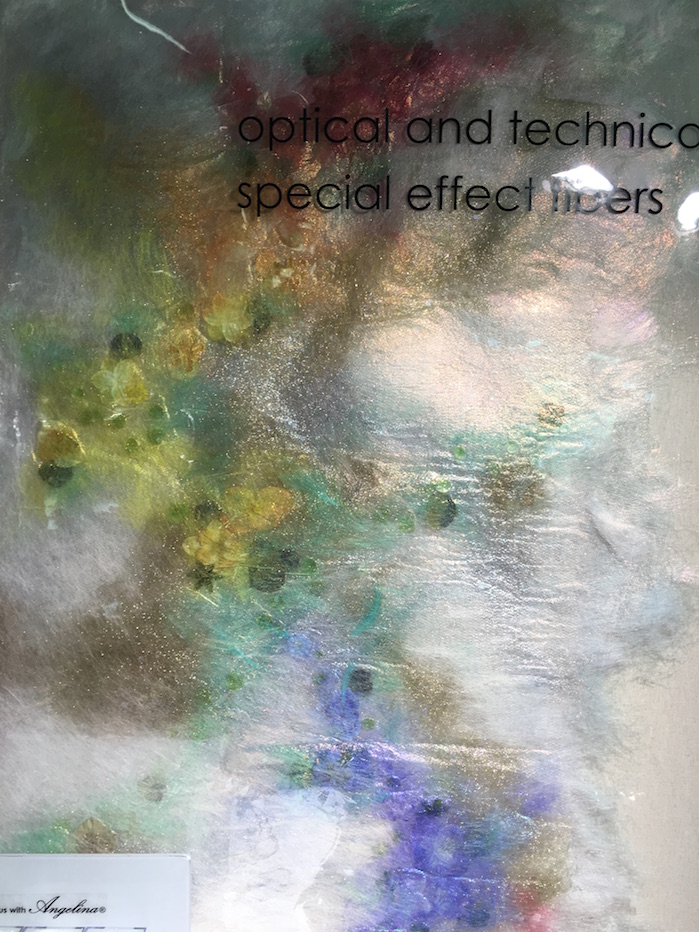 With an ultra-soft hand, the appearance differs from the uniform heavy effects of traditional metallic filament yarns, thus enabling the softest of blends with cashmere or the lightest of jersey fabrics to achieve a new subtle twinkle with no compromise on handle. With further developments promised for technical yarns – this will be one to watch.
Knitwear manufacturers
Hongkong Sales (Knitwear) Ltd (HKS), a respected ODM (Original Design Manufacturer) and knitwear design specialist in the fully fashioned knit apparel sector, was upbeat about SPINEXPO Paris. Director Peter Chan said that the event was better than expected but needed more publicity in future. Mr Chan also said that the 50/50 split between yarn and knitwear at the show was good.
HKS, which has been in business since 1963, has factories in both Bangladesh and China. The Bangladesh factory produces knitwear gauges 5-14 and its China factory makes sweaters in 3-18 gauge. HKS' knitwear is made on a range of Stoll, Shima and Cixing knitting machines and a highlight on the HKS booth was a range of 'knit-weave' inlay type knitwear made on Stoll ADF technology and Shima SRY technology.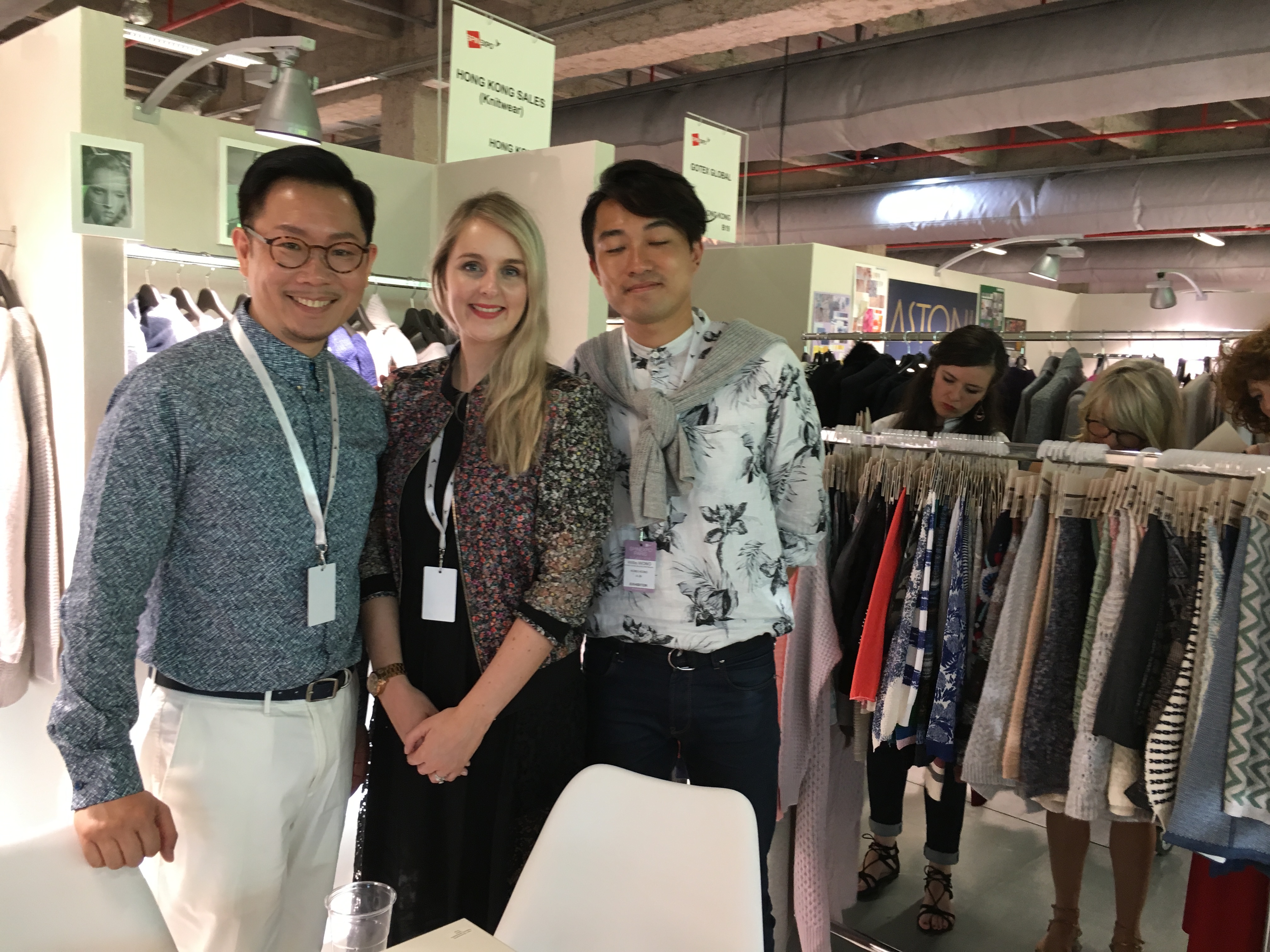 HKS has a team of seven London based designers who create knitwear for UK based retailers Tesco, Sainsburys, Ted Baker and Rees. The company also produces for Hilfiger in Amsterdam and Mango in Spain as well as a range of US customers.
Senior Designer Amanda Ashby told Knitting Industry that the company had come to SPINEXPO Paris looking for new customers in Italy, France and other European countries, but the company had in fact met a number of potential new customers from the UK.
Hong Kong headquartered Fenix Fashion Ltd, a Li & Fung company, said that the show had been good, although day one had been a little quiet, whilst satisfactory. Company manager Ms Bernia Chen said that: "80% of visitors to our company's booth were existing customers and 20% were new potential customers, so we are very satisfied." Fenix has a lot of French customers and has been in the market for around ten years. It also does business in UK, Italy, USA and Japan and includes All Saints, Ted Baker and Whistles amongst its customers.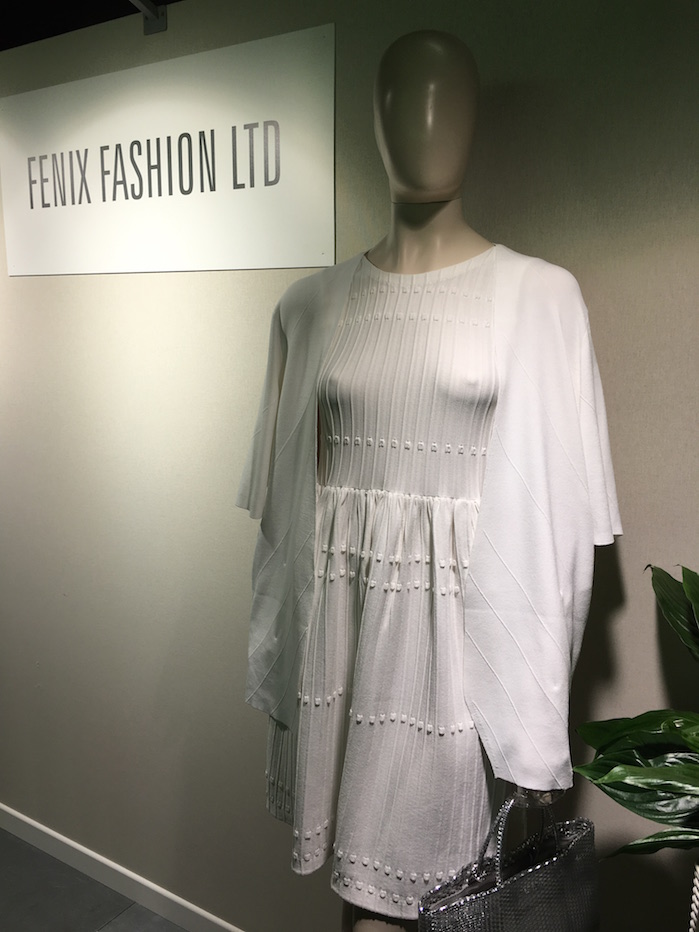 Fenix is a regular exhibitor at SPINEXPO Shanghai and is a close partner of leading yarn spinner Consinee, who exhibited at a neighbouring booth in prime position at the Paris show. Fenix says its strength is in fine gauge knitting and it is also a leader in knit-weave type knitted structures. It has its own team of designers in Hong Kong and last week was the first time it had exhibited in Europe. The company does special capsule collections for each of its customers and manufactures its knitwear in China.
San Marino (Hong Kong) Co. Ltd is Japanese knitwear manufacturing company with head office in Tokyo, which also has offices in Hong Kong and Shanghai. The company's Shanghai office handles manufacturing for the Chinese market, and its Hong Kong office takes care of manufacturing for USA and Europe. The Japanese market is looked after by the Tokyo office.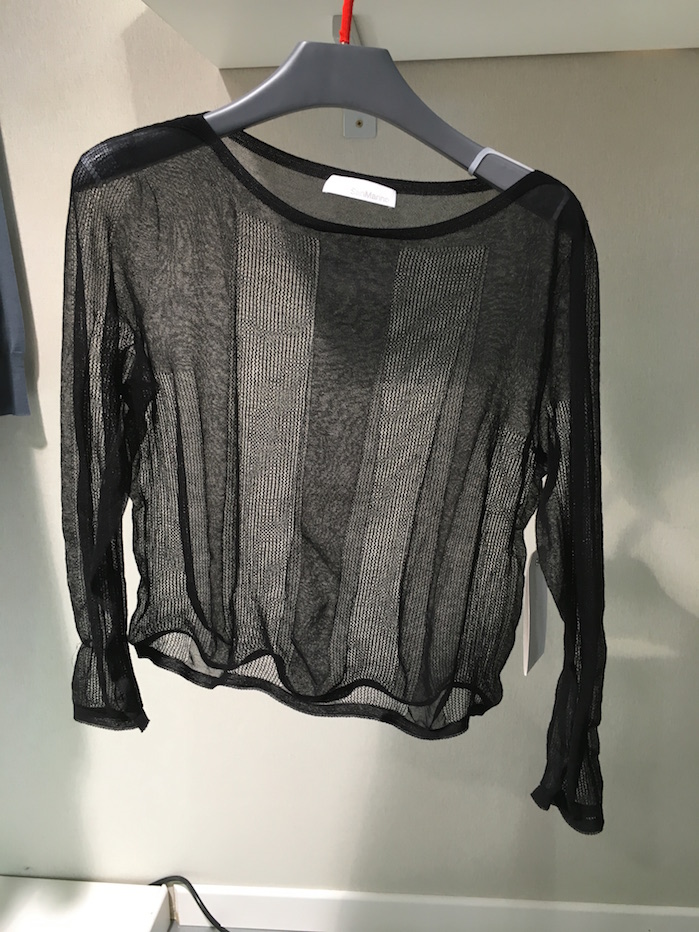 Vice General Manager Mr Inayama Yasusuke said that the Paris show had been satisfactory in that the quality of buyers was good. The company produces high quality knitwear on mainly Shima Seiki machines including the Japanese machine builders Wholegarment technology for seam free knitwear. Clients include the Japanese licensee of iconic British designer Paul Smith.
Good location and timing
In conclusion, the decision to bring SPINEXPO to Paris appears to have been a very good one. The general consensus amongst exhibitors was that the location and timing of the show were perfect. For designers and buyers at Europe's leading brands and retailers, the show is a great opportunity to see SPINEXPO's unique creativity on their doorstep.