Flat Knitting
First quarter sales rise 18.4% at Shima Seiki
Japanese flat knitting machine builder Shima Seiki Mfg. Ltd. has reported an increase in net sales of 18.4% to Yen 16,402 million (US$ 211 million) for its first quarter ended 30 June 2011, compared with the same period last year. Operating income for the period was just marginally lower at Yen 2,846 million (US$36 million). The company also announced that as a result of recent fluctuations in exchange rates, it had incurred a

27th July 2011
Knitting Industry
| Wakayama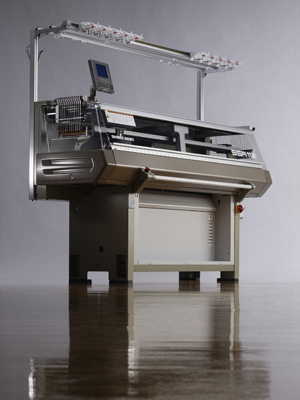 Japanese flat knitting machine builder Shima Seiki Mfg. Ltd. has reported an increase in net sales of 18.4% to Yen 16,402 million (US$ 211 million) for its first quarter ended 30 June 2011, compared with the same period last year.
Operating income for the period was just marginally lower at Yen 2,846 million (US$36 million). The company also announced that as a result of recent fluctuations in exchange rates, it had incurred a foreign exchange loss of Japanese Yen 829 million (US$ 7.37 million).
The high technology Wakayama based company, which still manufactures all of its machines in Japan, is forecasting an increase in sales of 28.6% to Japanese Yen 55,000 million (US$707 million) for the full year ending 31 March 2012 and an increase of 35.4% in operating income to Japanese Yen 8,000 million (US$102 million).
New product launches
The company recently launched a new entry level SSR112 flat knitting machine, aimed at Asian markets, at the ShanghaiTex textile machinery exhibition and reported that its latest high technology - low cost model was very well received and contracts for significant numbers of machines were concluded or set up at the exhibition.
The low cost SSR112 is available in two variants, namely the SV (variable gauge) and the SC (standard gauge) and in Shanghai Shima showed two SSR112 SV type machines in 7 and 12 gauges.
At the same time Shima also introduced its slide needle technology into the company's coarse gauge sweater knitting machines when it launched the brand new SCG122SN compact flat knitting machine.
The machine was shown as a prototype just over a year ago at the ITMA Asia + CITME 2010 exhibition in Shanghai and is aimed at the ultra-coarse 'hand knit look' market and incorporates the company's unique slide needle technology.
Although Shima's slide needle technology has been around since the mid 1990s, the company's coarse gauge machines (3-5 gauge) such as the SES122FF, SES122CS, NSES122CS and SES234CS and subsequent models, have all been equipped with its well known tried and tested compound needle. The SCG122SN is the first ultra-coarse gauge machine to incorporate Shima's slide needle technology.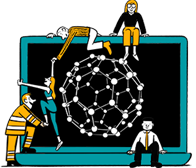 Business intelligence for the fibre, textiles and apparel industries: technologies, innovations, markets, investments, trade policy, sourcing, strategy...
Find out more