9th September 2014, Friedrichshafen, Frankfurt/Main
First woman chair for German textile machinery association
VDMA, the German Textile Machinery Association, has elected Regina Brückner, Managing Associate of Brückner Trockentechnik, as Chairperson of the association. This is the first time in its long history that the VDMA Textile Machinery Association will be chaired by a woman.
Regina Brückner has been elected in place of Fritz P. Mayer, Associate of Karl Mayer Textilmaschinenfabrik, at a meeting of the Association members that took place in Lindau. Mayer, who has led the Textile Machinery Association since 2008, was elected Vice-Chairperson by the new board during its inaugural meeting.
Successful and creative work
"Sincere thanks to all of you for the confidence placed in me with the election to this office," said Regina Brückner after her election.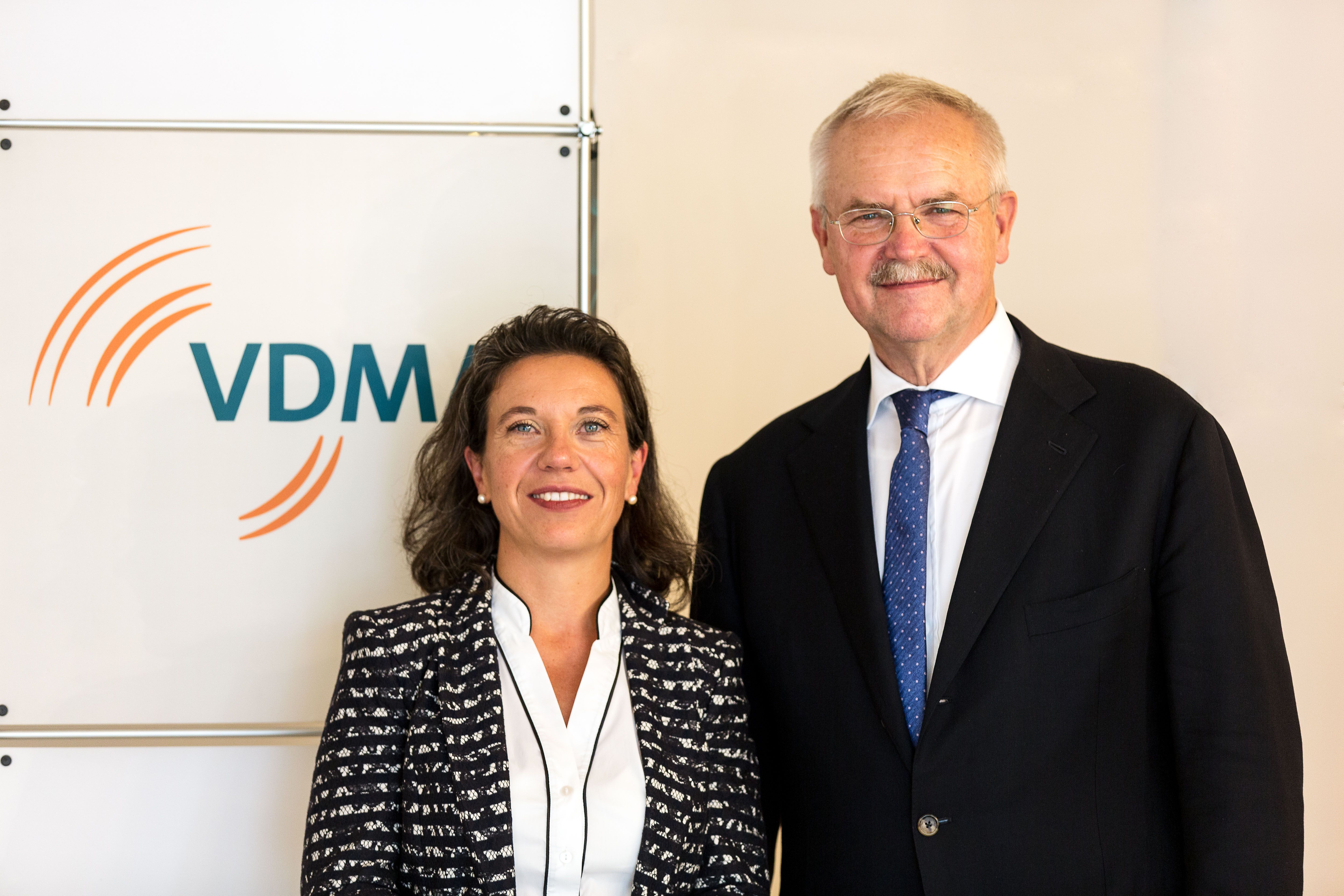 "The new board of directors is a pleasant mix of proven members and new faces. I think these are good prerequisites for a successful and creative work during the forthcoming three years. I would like to thank in particular Mayer for his willingness to continue to support the Board with his experience."
Experienced businesswoman
"I am very pleased that Mrs Regina Brückner, an experienced businesswoman, becomes my successor," commented Fritz P. Mayer.
"She managed to lead the family enterprise of Brückner through any terrain throughout the last 15 years. Furthermore she proved her competent leadership since 2008 as Vice-Chairperson of the Textile Machinery Association. I am convinced that Mrs Brückner will be an excellent Chairperson and I look forward to our cooperation at the Board to be continued."
VDMA
The VDMA represents the interests of some 3,000 manufacturers in more than 30 different machinery and plant sectors.
It is Europe's largest industrial association representing 90% of all German machinery and plant makers as well as a number of members from other EU countries. Almost 120 textile machinery builders are members of the Association.
This article is also appears in...