Editor's View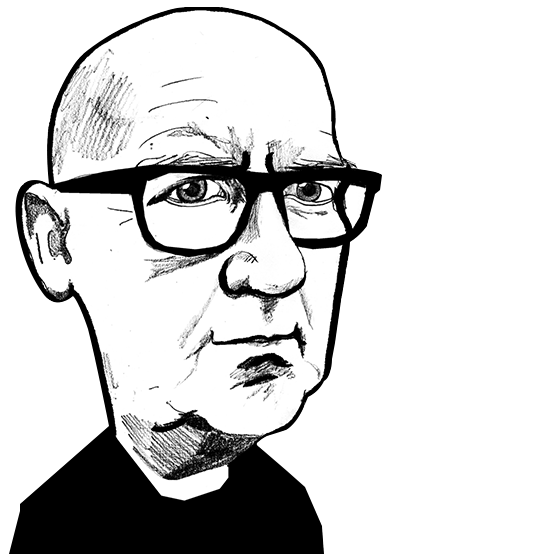 Flat knitting - the go-to technology for vehicle interiors?
Billy Hunter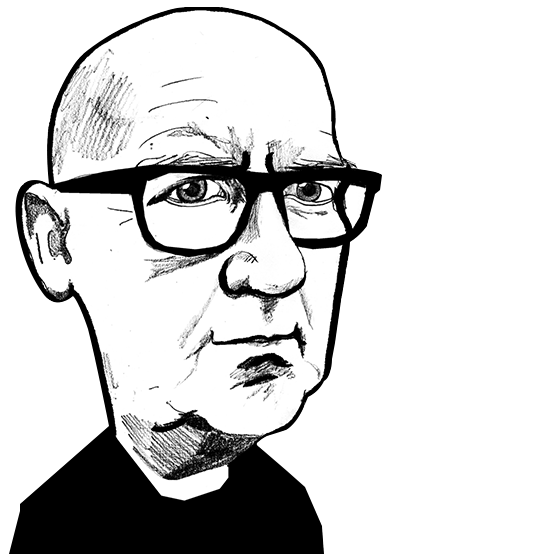 Trevira and imat-uve a product development services company based in Monchengladbach, have developed a new 3D flat knitting technology for automotive interiors.
27th July 2018
Billy Hunter
| Bobingen
"Flat knitting will now be the go-to technology for vehicle interiors – in the future, it will be impossible to imagine life without it." These are the words of Thomas Rademacher, Head of Development at Trevira, a leading German producer of polyester yarns and fibres for textiles and nonwovens.
Trevira and imat-uvea product development services company based in Monchengladbach, have developed a new 3D flat knitting technology for automotive interiors. In a jointly developed process that unites innovative yarn technologies with cutting-edge flat knitted connection methods and finishing techniques, Trevira and imat-uve say they have found a way of producing anatomically contoured seat covers and trim components for vehicle interiors.
Of course, using flat knitting technology to produce 3D knitted automotive seat covers is not new – General Motors employed jacquard 3D knitted seat covers in their commercial vehicles as far back as the 1990s after Courtaulds developed the original knitting technology in the UK the 1970s and 1980s. Leading flat knitting machine builders Stoll and Shima Seiki developed specially modified machines for the purpose at the time.
However, the Trevira/ imat-uwe technology seems to be based around combining a low-melt yarn developed by Trevira and sophisticated flat knitting techniques developed by imat-uwe, used to strengthen and stabilise 3D knitted profiled seat covers and other components. Many weft knitted fabric structures are dimensionally unstable and the inclusion of a melt yarn helps eliminate this problem. Similar technologies are used in some weft knitting technologies for the booming knitted shoe uppers sector.
We asked Trevira to comment. ""Flat knitting in automotive is not new. But as a result of the implementation of the test of Velcro resistance (Velcro test VDA 230-210) knitted fabrics have nearly completely disappeared from automotive interiors over the last 30 years. Today, you just see flat woven fabrics on the car seat covers,"commented Dr. Isabell Lammel, Manager Communications at Trevira.
"In the last years, the velcro test was a big barrier for flat knitted fabrics on car seat covers. The development of Trevira and imat-uve shows that this test can be passed with the right combination of yarn, cutting-edge pattern and finishing techniques. There are a lot of new possibilities with this development. With themes like Smart Textiles, protection of resources and individualization, flat knitting becomes more important and gives added value. Trevira und imat-uve are actually talking to clients to bring this technology as customer-specific realization in the car."
The companies say they are "the first companies to develop such a sophisticated application of the knitting process for use in vehicles, thanks to imat-uve's innovative processing and finishing technique which deploys a low-melt yarn specifically developed by Trevira."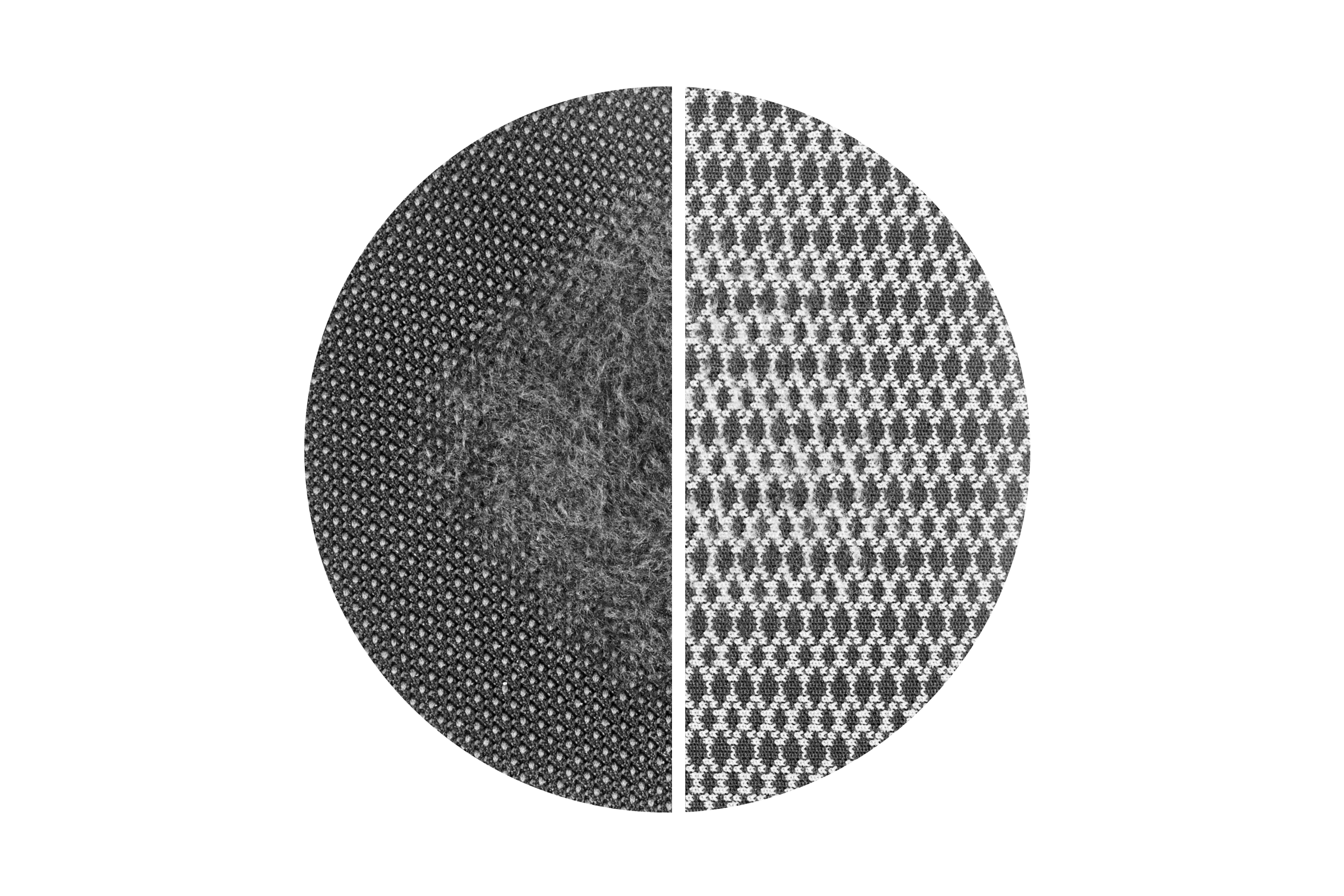 The collaboration has resulted in a high-performance knitted product which they say satisfies even the most demanding criteria in terms of quality and comfort.
According to the partners, the VDA 230-210 standard velcro test carried out by imat's testing laboratory found that the product was extremely abrasion resistant.
"The 3D flat knitting technology even means that areas known to be vulnerable, such as the seams on seat covers, can be strengthened during the same single knitting process. Another benefit of the technology is its contribution to sustainable manufacturing. Not only does it work on the zero-waste principle, but the knitted fabric itself is manufactured entirely from yarn made from PES recyclates," the companies say.
"Why is this important? The answer lies in the way it's done. Because the technology uses just one knitting process rather than several, manufacturers can reduce their production and materials costs, as it's no longer necessary to cut and assemble the fabrics. But the new invention is not just cost-effective – the flat knitting technique means that it's now possible to personalise design and function to a much greater degree, representing another important step in the direction of on-demand production."
Thomas Rademacher, Head of Development at Trevira, explains why the collaboration was so successful: "The development company imat-uve came up with a new breakthrough technology, while here at Trevira, we contributed our own recycled yarns and a new low-melt yarn we've developed based on synthetic fibres, which provides a stabilising effect. Together we have created a highly sought-after, top quality product for automotive interiors. Flat knitting will now be the go-to technology for vehicle interiors – in the future, it will be impossible to imagine life without it."
Hans Peter Schlegelmilch, imat-uve's CEO, pointed out the special benefits of the new technology for vehicle manufacturers and their suppliers. "The 3D flat knitting technology doesn't just make it possible to save time and money on production. It also opens up a whole new world of personalisation for end consumers. We are extremely pleased that with Trevira as our partner, we have been able to take this significant step towards the future of automotive interiors."
Trevira GmbH is an innovative European manufacturer of high-value branded fibres and filament yarns for technical applications and hygiene products as well as for home textiles, automotive interiors and functional apparel. Two production sites and a Marketing and Sales office with a total of approx. 1,100 employees are located in Germany. Trevira GmbH is owned by Indorama Venture PCL, Thailand. It has a worldwide reputation for fibres and yarns for flame retardant polyester home textiles (Trevira CS), for its fibre specialties for hygiene products and technical applications as well as for low-pill fibres for functional apparel.
imat-uve group gmbh is an innovative design and engineering company headquartered in Mönchengladbach, which has positioned itself internationally as a strategic partner of the textile and automotive industry in recent years. The company also has additional branches in Germany, China, USA and South Africa, all of which are certified according to the high-quality requirements of DIN EN ISO 17025, VDA 6.2., as well as ISO 9001.
Imat-uwe's services cover the entire value-added process from the idea to the finished component or product. This includes the design, development and testing of materials, components and systems. imat-uve supports the identification of the future needs of road users in terms of design, ergonomics and comfort. At the same time, market research in the context of customer and customer surveys ensures technical needs and the effect of innovative solutions on consumers.
Thomas Rademacher's prophecy – "Flat knitting will now be the go-to technology for vehicle interiors – in the future, it will be impossible to imagine life without it," could very well come true. After all we didn't see Nike Flyknit coming, nor the huge success of weft knit shoe uppers segment. Since the launch of Flyknit in 2012, flat knitting is a go to technology in technical textiles and this looks set to continue.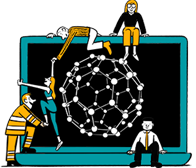 Business intelligence for the fibre, textiles and apparel industries: technologies, innovations, markets, investments, trade policy, sourcing, strategy...
Find out more