23rd February 2018, Ayrshire
Balmoral Knitwear goes into liquidation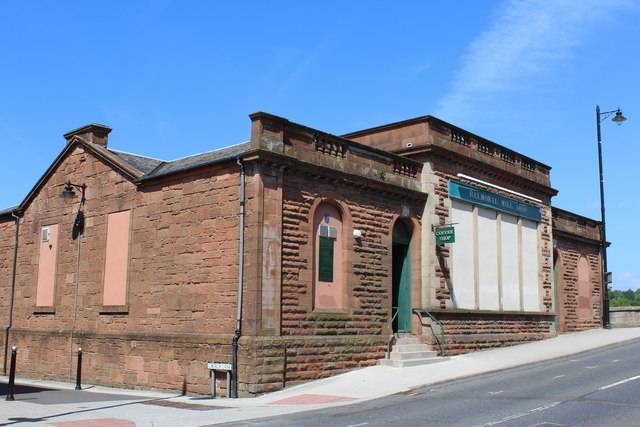 Galston-based Balmoral Knitwear, a leading specialist in uniforms for work and school, has announced that the manufacturing side of Balmoral Knitwear is no longer in business after trading for 122 years. It has been forced to close down, with the loss of 42 jobs.
The company said it has been unable to continue due to increased competition from low cost garments sourced offshore, the increasing cost of raw materials and the recent devaluation of the pound. "Despite exploring possible options to rescue the business, the management team has taken the very difficult decision to close the business. The management team have expressed their deep condolences to all staff who have been affected by the closure," said Paul Dounis, Joint Provisional Liquidator, RSM Restructuring Advisory LLP.
Job losses
"It is with profound regret that employees of this historic business have been made redundant with immediate effect; and we are working with local and national organisations including East Ayrshire Council, PACE (Partnership Action for Continuing Employment), the Job Centre and Redundancy Payment Service to support those employees who have been made redundant and process claims as quickly as possible," said Mr Dounis.
"The need for organisations to reduce costs and seek the lowest possible price for goods, often from overseas, has led to another blow for the Scottish knitwear industry. The Balmoral name is well known in the sector and we would ask any parties with an interest in acquiring the business to get in touch with us as soon as possible."
The company's sister business, Balmoral Mill, will continue to operate its shop and cafe, continuing to supply customers through this side of the business.
Historic mill
Founded in 1895, Balmoral Knitwear (Scotland) Limited, based in Galston in Ayrshire, Scotland, is a knitwear manufacturer, who supplies both plain and embroidered corporate uniform, school wear and work wear. The company was producing garments at its factory in Galston, for over 100 years. The business is owned by the Mackie family and several members of the family are still involved with the business.
The company became known as Balmoral Knitwear in 1991. In 1993, Balmoral Knitwear was awarded BS EN ISO 9002, which is a Quality Assurance Award. In 2001, Balmoral Knitwear employed 65 people and was the largest employer in the town.
The company, which saw turnover in recent years reach £2 million, sourced most of its materials from the EU. The company's clients included John Lewis Partners, Harrods, and Scottish schoolwear retailers, such as Aitken & Niven. It was also a supplier of cricket sweaters to the Marylebone Cricket Club.
Adapting to new markets
With 120 years of history, Balmoral Knitwear has seen a few changes over the years. Whereas much of Britain and Scotland's knitwear industry has closed down over the last few decades as cheap competition increased from the Far East, Balmoral Knitwear has shown to adapt to new markets and continued to invest in new knitting machinery and equipment, including advanced computer-controlled knitting machines and design packages.
The company developed into one of the foremost UK knitwear manufacturers in a range of markets, including corporate uniform, schoolwear, sports and teamwear, as well as retail and promotional brands.
The company offered a stock range, as well as the capacity to manufacture to customers own specifications. There was also an embroidery service putting patterns or logos onto garments. A variety of different yarn qualities used included super acrylic, 50% wool and 50% acrylic, 80% wool and 20% nylon as well as 100% luxurious lambswool.
This article is also appears in...