20th December 2016, Spain
BSTIM knitwear fair to bring industry together
The third edition of BSTIM, a professional showroom that aims to give an answer to the proximity supplying needs of the fashion industry, will be held in Igualada, a textile city near Barcelona, where 145 factories and 2,500 industry professionals are located, from 22-23 February 2017.
The show organiser Catalan Fashion Cluster has observed the need for speed, design, quality and innovation, which are requirements that can only be satisfied by means of local production, according to the organisation. BSTIM has been set up to help address these needs. The fair will show the different solutions offered by local textile suppliers with a strong textile know-how and experience.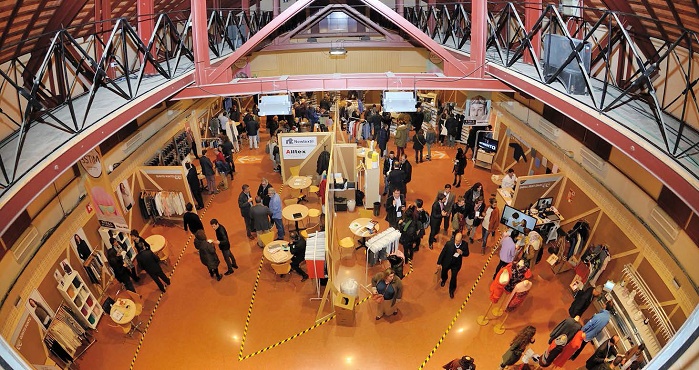 "It is our aim to bring together the textile industries with brands. We want the buyers from all over the fashion brands to live the BSTIM experience. We are looking forward to showing the creativity, solvency and capacity of those suppliers and thus stimulate trade relations between manufacturers and international partners," organisers report.
Speed and proximity
Markets abroad are increasingly asking for more quality products that are Made in Europe. Studies form the Centre d'Informació Tèxtil (Textile Information Centre) and FITEX (Technological Centre) estimate that Spain's textile industry has the capacity to take on an additional 30% of the current activities.
Buying in close proximity makes it easier for consumers to have their needs answered quickly and efficiently, offering them the right solution and avoiding stocks and financial costs. In order to strengthen the speed, the new edition of BSTIM will have the room called Fresh Fashion, specially designed for those brands that need to deliver their collections to the market in short time.
Last edition
The last edition of BSTIM, closed welcoming 1,500 professional visitors, including buyers from high-premium brands such as El Corte Inglés, Nice Things, Wom&Now, Rita Row, TCN, Sita Murt, and Naulover, and buyers from different international groups like Inditex Group, Desigual, and Cortefiel.
The show hosted 70 exhibitors who were mainly Spanish manufacturers, industrial enterprises that make finished dressmaking pieces, knitting and swimwear, with the capacity to serve the finished product adapted to different volumes and manufacturing conditions.
This article is also appears in...