Italian knitwear yarn spinner Cariaggi has created an Autumn/Winter collection 2014-15, which was designed with the ultimate warmth and comfort in mind: "the pleasure of being wrapped up against the cold in soft 'clouds' of fine yarns".
Lightness
The lightness which characterised the Spring/Summer collection this year remains dominant in terms of weight. It will, however, have added size, volume, softness and smoothness thanks to yarns with the alluring appearance of fur.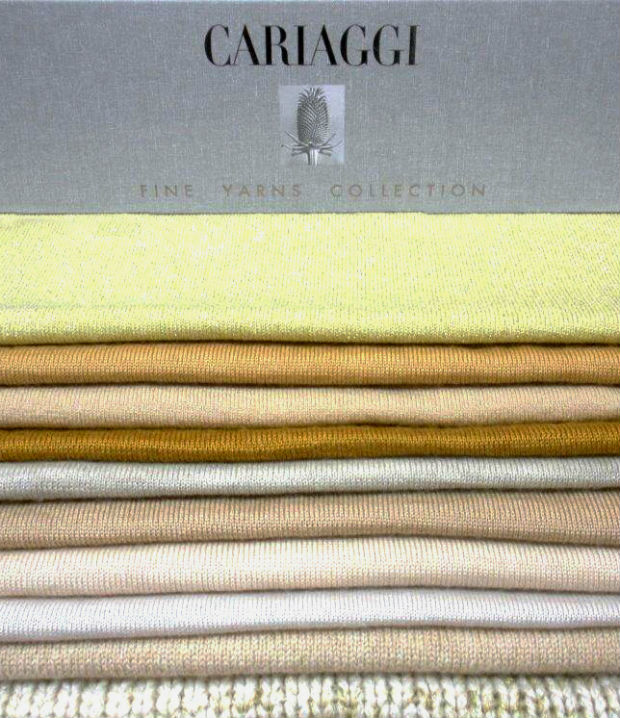 Fantasia
The Fantasia range, which Cariaggi launched last Winter, includes Nuage (74% cashmere, 26% silk), a yarn which is specially treated so that the cashmere fibre is revealed, creating a unique brushed knitwear effect and enhancing the three-dimensional qualities and depth of the colour; Bouclé (93% cashmere, 7% silk), a Persian-effect cashmere bouclé yarn; and, new this season, Wave (87% cashmere, 13% silk), a yarn produced using a special technique which joins the two fibres together to create unusual printed effects.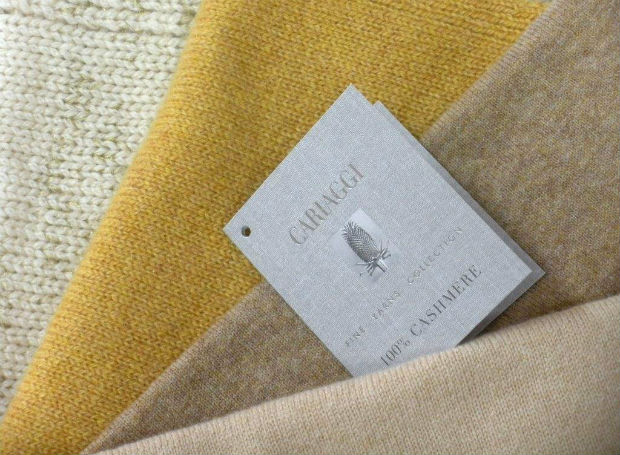 Airy and warm
Cariaggi filled the collection with new atmospheres which intensify the luminosity, colour and soft, intangible finish of the yarns.
The sense of all-enveloping warmth is heightened by a colour palette featuring golden hues. Glowing, natural shades of beige, white, honey and amber light up the season in classic style, but with a provocative twist which hints at youth and modernity.
This article is also appears in...