24th October 2016, Shanghai
Italian technology on display at ITMA Asia + CITME 2016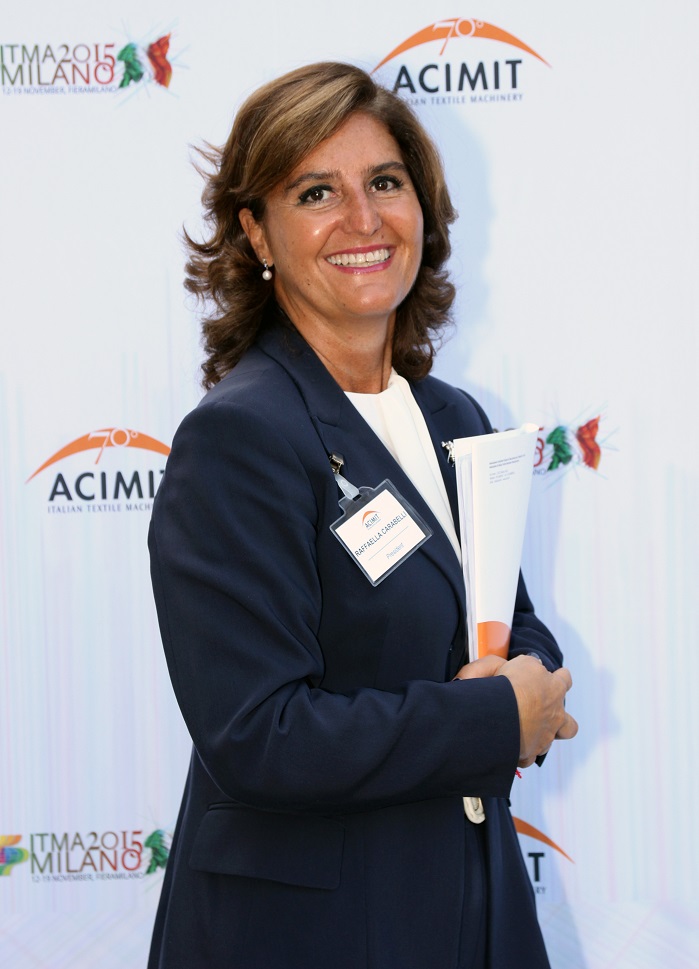 About 130 Italian exhibitors are showcasing their latest technology at the ITMA Asia + CITME 2016 textile machinery exhibition that is taking place in Shanghai this week, occupying an overall exhibition space of more than 5,400m2.
Sixty Italian companies are presenting their products as part of the National Sector Group, organized by ACIMIT, the Association of Italian Textile Machinery Manufacturers, and ICE-Italian Trade Agency. The four Italian clusters are in the spinning and winding, nonwovens, digital printing and finishing machinery areas.
The high number of Italian exhibitors testifies a positive outlook on the future of Asian markets, and Chinese one in particular, says Raffaella Carabelli, President of ACIMIT. Asia, on the whole, is a constant benchmark for Italian textile machinery manufacturers, absorbing 45% of their sales abroad. "The high number of Italian exhibitors in Shanghai shows that our companies are confident in a further growth of the Asian markets, and China in particular. Compared to the last edition of ITMA Asia, the space booked by Italian exhibitors has grown by 13%," commented Raffaella Carabelli.
Demand for Italian machinery
The Chinese market is the primary destination for Italian exports. In the first half of 2016, the value of Italian machinery exported to China totalled EUR 152 million, which is an 11% increase over the previous year, constituting around 17% of Italian total exports. The other main destinations of the area for Italian companies are India, Bangladesh, and Pakistan.
The demand for machinery in Asia focuses mainly on machines capable of combining savings in production costs with respect to environmental issues. "Visitors at ITMA Asia + CITME will once again be able to ascertain in person the extremely high quality and uniquely innovative character of Italian technology on display," said Raffaella Carabelli.
"Less than a year from ITMA Milan, Italian machinery manufacturers will be present in Shanghai with further new proposals, aimed at providing rigorous production standards while cutting costs for energy, water, chemical products and other raw materials."
Sustainable technologies
Around 40 Italian machinery manufacturers have signed up to ACIMIT's Sustainable technologies project, committing themselves to supplying increasingly sustainable machinery, both from an economic and environmental standpoint.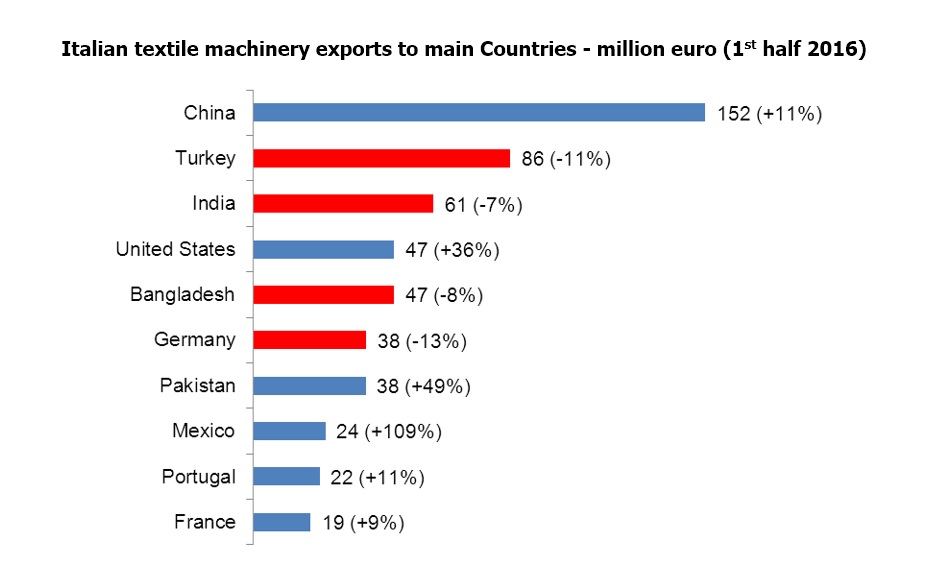 The project is an initiative supported by the Ministry of Economic Development and by the ICE-Italian Trade Agency and is documented on the new website www.green-label.it presented during the ACIMIT press conference at ITMA Asia. "A website is an additional tool made available to textile operators, aimed at providing a better understanding of what we want to achieve in terms of sustainability," explained ACIMIT's President.
In addition to the 40 companies which already participate in the Sustainable technologies project, other Italian exhibitors at ITMA Asia are displaying the progress made by their technology concerning cost reduction and production resource savings to the visitors of the most important show in the sector in Asia, confirming Italian industry at the top for the supply of sustainable processes.
Asian market
As far as relevant the Asian market, ACIMIT that brings together the majority of Italian textile machinery companies, which account for 80% of Italian turnover, has been realising an active promotional programme in Asia, in order to support the associated companies in their sales efforts.
"Italy, with its high-tech and eco-friendly manufacturers, is one of the most important players in the textile machinery industry. Italian high-quality machines will foster China textile industry's quality and will provide environmental conservation," explained Claudio Pasqualucci, Italian Trade Commissioner in Shanghai.
"China is implementing policies for the reduction of carbon emissions. The new measures for low carbon economy which is low energy consumption, low material consumption low-emission and low-pollution, one of the future choices in the economic development. For that reason, we think Italian textile machines eco-friendly technology, should be appropriate with Chinese policies."
"Italy remains one of the leading suppliers of textile machinery in China: it's strong in machines for preparing especially textile fibres and yarns, machines for cleaning, dyeing and finishing machines, knitting, stitch-bond, lace and auxiliary machinery."
This article is also appears in...