18th May 2020, Schramberg
Kern-Liebers makes masks for employees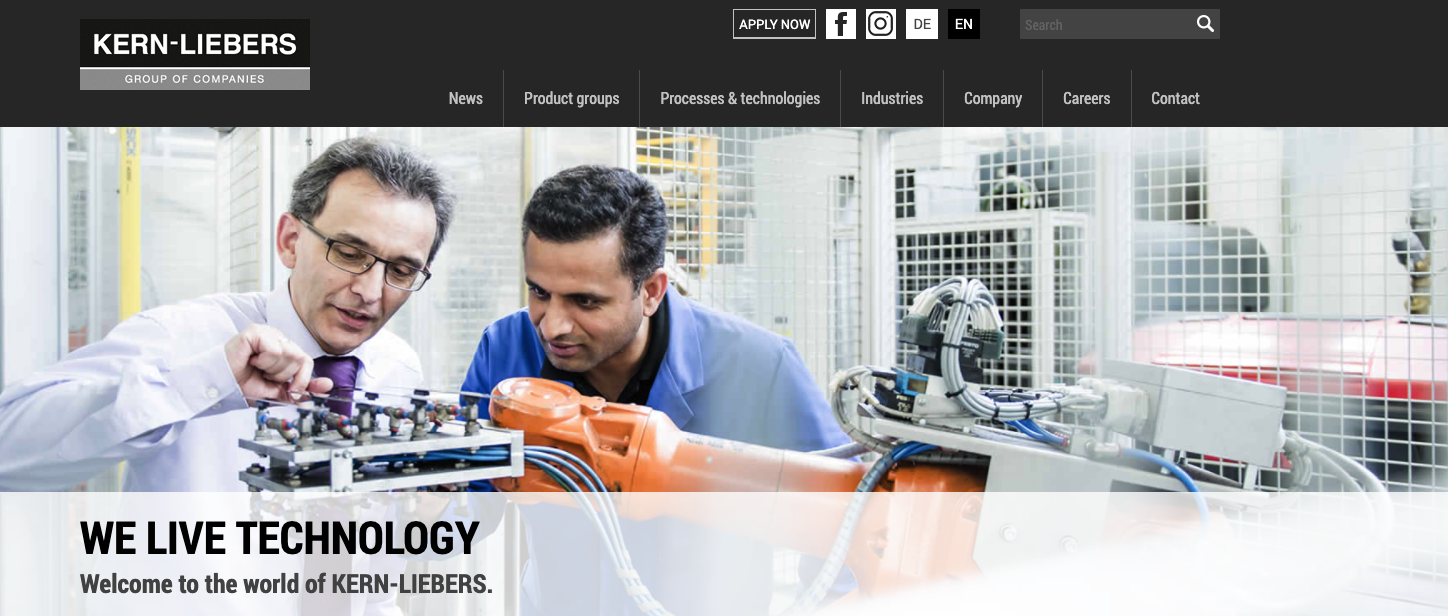 © Kern-Liebers.
German knitting machinery parts maker Kern-Liebers is using two of its own knitting machines to produce high-quality face masks for its employees at its 52 locations worldwide.
According to local news website Schwarzwaelder-Bote, each of the company's 7,700 employees will be given two masks. Around 16,000 masks are to be manufactured, with 3,500 having already been produced in the past three weeks. The masks are being knitted on two test flat knitting machines from Kern-Liebers Knitting Parts GmbH, part of the Kern-Liebers group of companies, and are running 24 hours a day.
The two knitting machines are located in the entrance area of ​​Kern-Liebers Knitting Parts and are normally used for testing needles and other products in the company's range as well as demonstrations for visitors.
Huub Waulthers, Head of Application Technology Kern-Liebers Knitting Parts GmbH, is the man responsible for the project. The Dutchman has been working for Kern-Liebers since 2013 and often travels to global textile customers in Mexico, USA, India, Malaysia, China, Hong Kong and Japan, supporting them in using Kern-Liebers products.
"The Coronavirus Covid-19 is rampant in Germany and Waulther's homeland Holland, as in all countries. Hard-wearing face masks are urgently needed, so why not produce them yourself if you already have the right machines with the necessary capacity," Schwarzwaelder-Bote said.
Waulther got the green light from the management for the project and what convinced CEO Udo Schnell was the low weight - the mask is only twelve grams. Together with his colleague Luca Bortolotti, also from Application Engineering, Waulthers got the project up and running.
For the special three-dimensional structure of the mask, he first took measurements on his own face. "I used this to create an average that fits as many people as possible," Waulthers told the newspaper. He then spent many hours programming the machine. "That's where I put my special know-how in," he adds.
The inside of the mask is made of cotton, the outside of elastane. The elastic bands are also covered with cotton. The machine needs seven to eight minutes to make a mask and it is washed before being worn for the first time. "Then it is so dense that you cannot blow out a match," says Waulthers. It is no coincidence that the Dutchman from the Venlo region produced one of the first prototypes in the national colour orange, Schwarzwaelder-bote concluded.
This article is also appears in...