11th April 2014, Wakayama
Latest Shima Seiki innovations go on show in Shanghai
The leading Japanese flat knitting technologist Shima Seiki will show its latest line up at the ITMA Asia +CITME 2014 exhibition that is taking place from 16-20 June.
Through its exhibition theme Breakthrough Technology, the company will propose solutions for current needs of the knitting industries in China, Asia and beyond, while emphasising the importance of sustaining those industries for the future.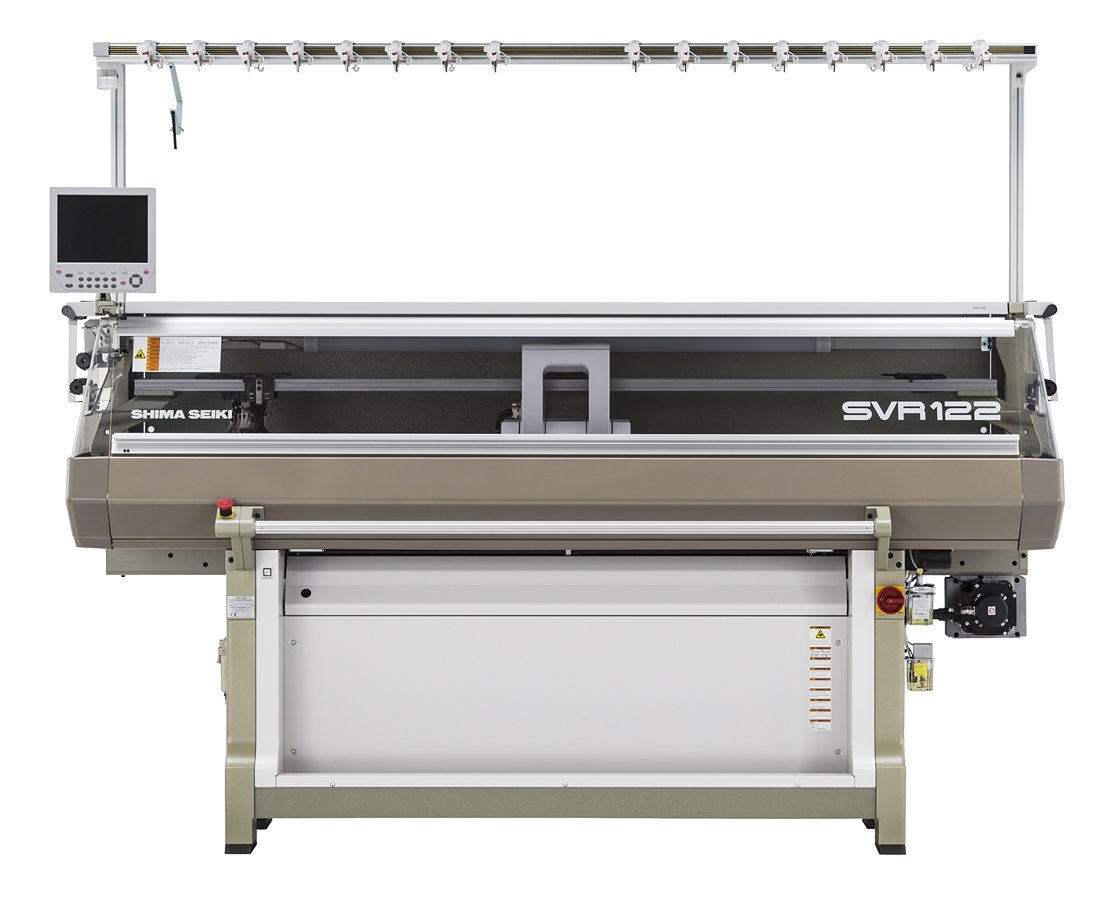 The manufacturer will be presenting its ITMA ASIA + CITME 2014 exhibition line up in three zones: catering to current needs – Breakthrough Zone, upgraded needs – Wholegarment Zone, and diversified needs – Expansion Zone.
Breakthrough Zone
While the Breakthrough Zone caters to conventional shaped knitting, it also provides unprecedented proposals that break with flat knitting tradition, the company reports.
With its new workhorse SVR machine, Shima Seiki proposes new applications in shaping and integral knitting through higher production efficiency and flexibility, resetting the industry benchmark once again in the tradition of its SES and SSG machines.
Also on display are the specialty intarsia machine MACH2SIR with 40 intarsia carriers being the highest number of carriers currently available, and the coarse gauge SCG122SN featuring Shima Seiki's original SlideNeedle.
Wholegarment Zone
Because of their capability to produce an entire garment without the need for sewing or linking, Wholegarment knitting machines realise quick response production with on-demand capability thanks to reduced lead times, and offer reduced dependence on labour as well as associated cost reductions. Due to the rapid growth of the domestic fashion industry along with increased demand for more fashionable, higher quality items, Wholegarment becomes a viable alternative to conventional knitting methods, according to the manufacturer.
Therefore, Wholegarment can now be considered an optional upgrade to current production. In that respect, the planning, design and virtual sampling capability of Shima Seiki's SDS-ONE APEX3 3D design system make it an essential partner to Wholegarment knitting. In addition to APEX3, Shima Seiki will have on display its flagship MACH2X with four needle beds and SlideNeedle that realize full Wholegarment knitting capability.
Expansion Zone
The Expansion Zone consists of two new machines that cater to diversified market needs in Asia. One is a knitting machine that borrows heavily on Shima Seiki's unique experience with four-bed knitting, featuring a pair of loop presser beds mounted above a conventional V-shaped needle bed.
The new SRY machine offers full control over pressdown of individual loops for unprecedented capability in flechage and inlay patterns, opening doors to new possibilities in knit fashion as well as technical textiles. A new updated version of Shima Seiki's SIP flatbed inkjet printing machine will also be on display to demonstrate the effectiveness of added-value to knitwear.
This article is also appears in...