11th March 2019, Albstadt
Mayer & Cie. looks forward to 2019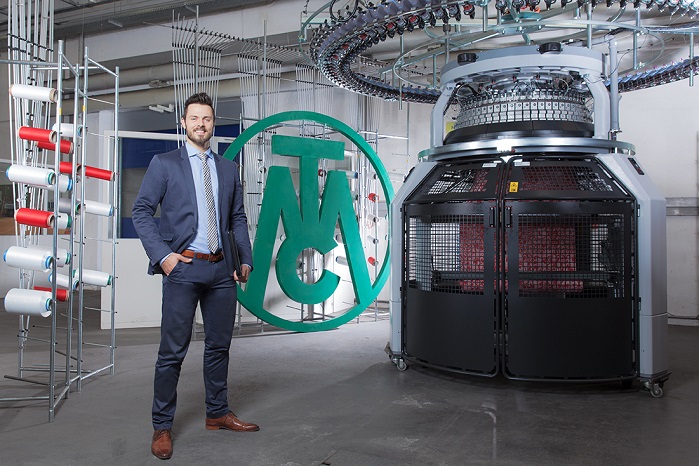 Benjamin Mayer, Managing Director. © Mayer & Cie.
With sales of around EUR 110 million, Mayer & Cie., an Albstadt-based circular knitting machine manufacturer, can draw a positive line under the year 2018. Despite considerable fluctuations in the textile machinery market, the family-owned company held its own and even achieved a slight increase on sales in the previous year, according to Benjamin Mayer, Managing Director.
The company was affected the most by turbulence in Turkey, traditionally one of the company's most important sales markets. In addition, the trade conflict between the United States and China unsettled the entire global economy. "2018 was a very challenging year. We had a great first half until trade policy developments led to a marked decline. The last year once more made it clear that the textiles market and with it the demand for circular knitting machines is repeatedly subject to strong fluctuation," said Mr Mayer.
Against this backdrop, the integration of a successful line of business, the manufacture of braiding machines, should prove to be a good investment in the future. Unlike the currently declining market for circular knitting machines, the outlook for sales of braiding machines is excellent. "From today's perspective the production of braiding machines is fully booked until the end of 2020," added Mr Mayer.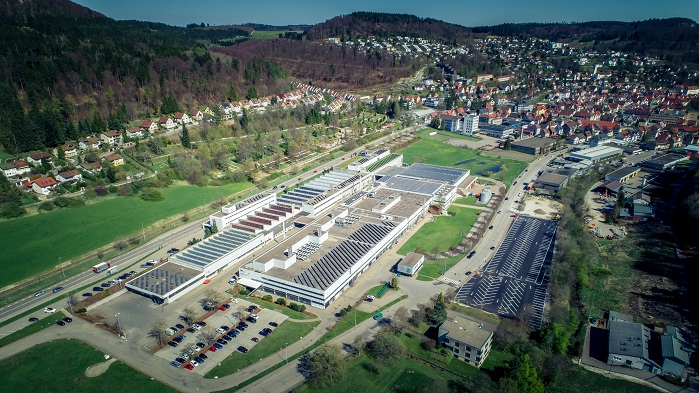 In addition to its headquarters in Albstadt and subsidiaries in China and the Czech Republic, sales partners for circular knitting and braiding machines in around 80 countries represent Mayer & Cie. © Mayer & Cie
After comprehensive preparations in 2018, series production began in January 2019 at Mayer & Cie.'s Albstadt headquarters. In establishing a second mainstay that is independent of the first, Mayer & Cie. says it is making itself significantly less reliant on the state of the textiles economy.
In the circular knitting machine sector, the downturn in demand can be offset by in-house measures. Mayer & Cie. is also looking at countries like Uzbekistan and Bangladesh, where developments are positive. The company particularly anticipates a positive impetus from the leading industry trade fair ITMA Barcelona to be held this June.
Mayer & Cie.'s trade fair presentation will focus on sport and sportswear and on digital customer services. "We are hoping that ITMA will kick-start a textile industry recovery, for in principle nothing has changed. The world's population continues to grow and people continue to prefer jersey knitwear," added Mr Mayer.
"We are looking forward to 2019 in spite of all of the challenges, because our company is well positioned as regards our portfolio of machines, our corporate structure and our market position."
This article is also appears in...