4th April 2014, Reutlingen
Rock Your World with Stoll at ITMA Asia + CITME
ITMA Asia + CITME 2014 in Shanghai (16th-20th June 2014) promises to be a very special exhibition for leading flat knitting machine manufacturer H. Stoll GmbH & Co. KG and its guests with a number of surprises including the live launch of a limited edition CMS ADF-3 next generation flat knitting machine.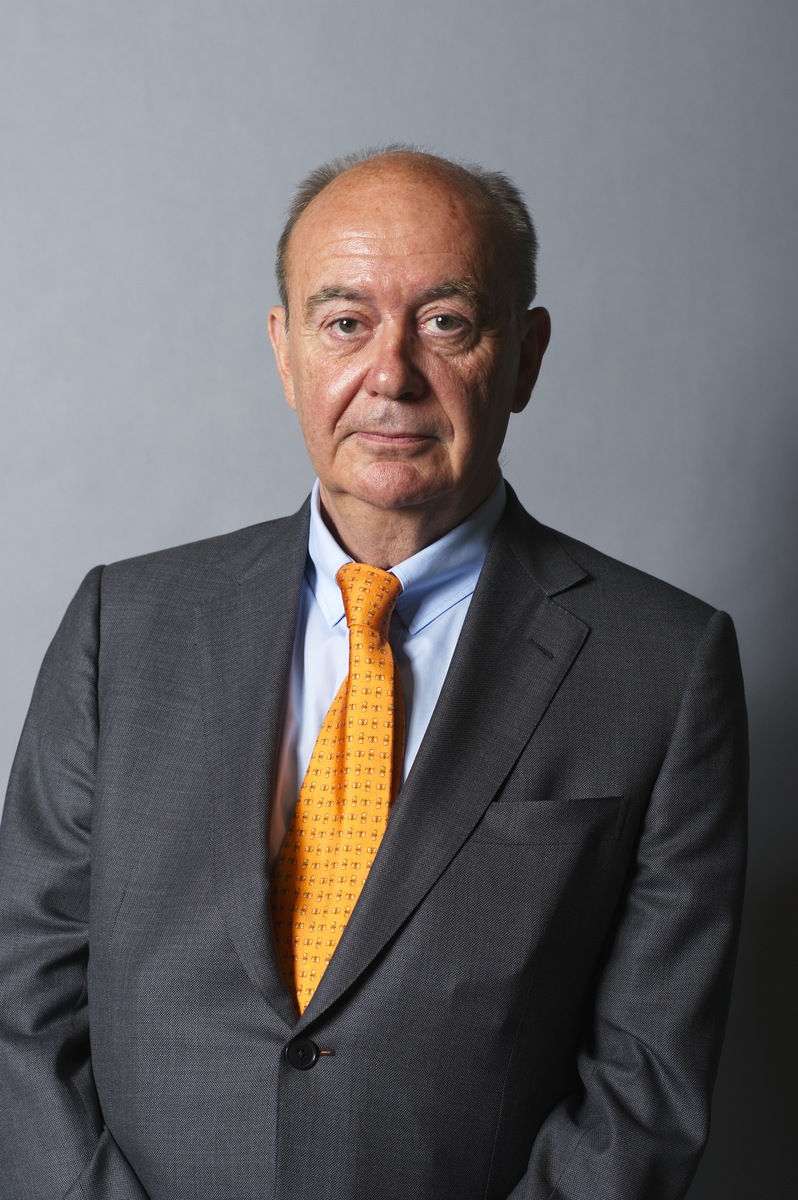 Stoll says its clients will get the chance to pursue fulfilment of their individual business needs with Stoll through an approach featuring flexibility, diversity, technology and more.
On the Stoll booth visitors will be able to experience and see new innovations and developments. A unique motto, which is also the new exhibition motto for the company, will get the surprises off to a good start, the company reports.
According to Stoll, its new motto Rock your world with Stoll expresses a need and can also be interpreted as showing the company's versatility. "No matter which challenges and project assignments have entered the company's sphere – everything succeeds with ease under the motto 'Rock your world with Stoll'," the company explains.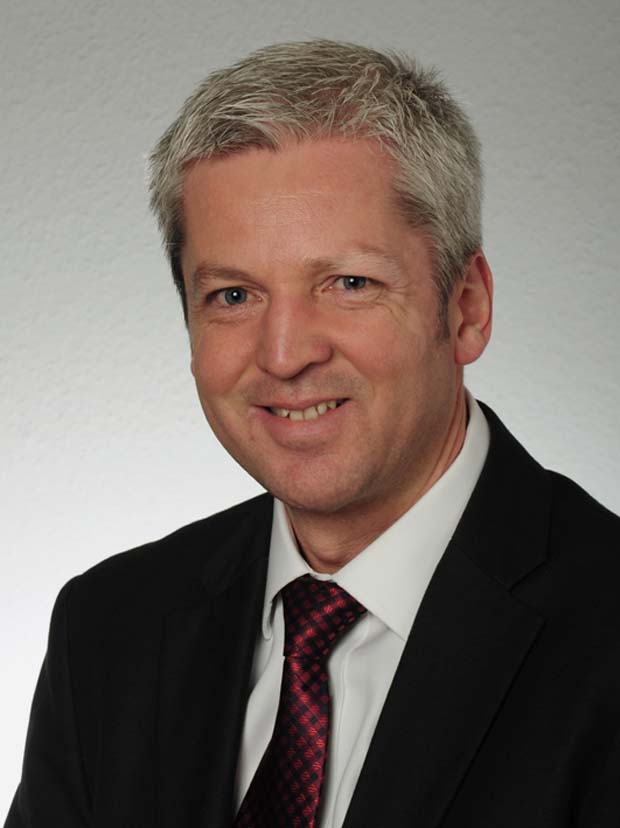 The German company says it represents product and consulting solutions without any ifs or buts and at ITMA Asia + CITME 2014, Stoll's intelligent product solutions and services will show how knitting can be carried out simply with ideas being realized.
Here are some of the Stoll machinery highlights for the Shanghai show:
CMS ADF-3 multi gauge
The new machine for creative and multifaceted possibilities. The machine on show will knit a fully fashioned cheerleader dress with plated stripes and skirt part with selective plated motifs. Intarsia areas are connected with ornamental seams. It will also illustrate widening and stitch darning using counter yarn carrier movement and skirt-body transition with stitch doubling.
Mr. Heinz-Peter Stoll, chairman of the advisory board for H. Stoll GmbH & Co. KG, will be at the Stoll exhibition booth C01 in hall E4 on June 17th, 2014 at 11 am in order to sign a limited edition of Stoll knitting machine CMS ADF-3 live.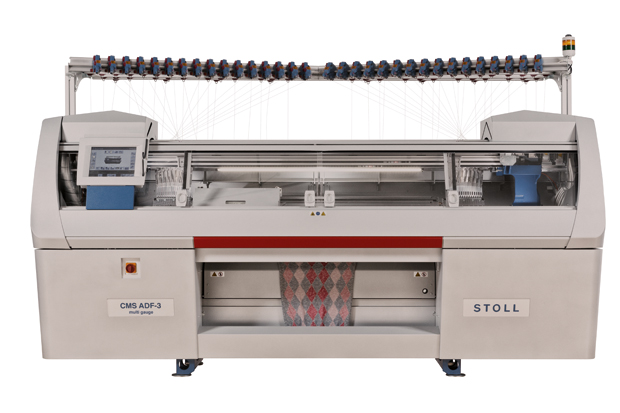 CMS 830 C Knit & Wear
Knitting flexibility for all things involving coarse knit with a new definition: Fully Fashion, Intarsia and Knit & Wear. This machine will knit a Fully Fashion intarsia slipover in striped 2x2 rib tuck stitch structure.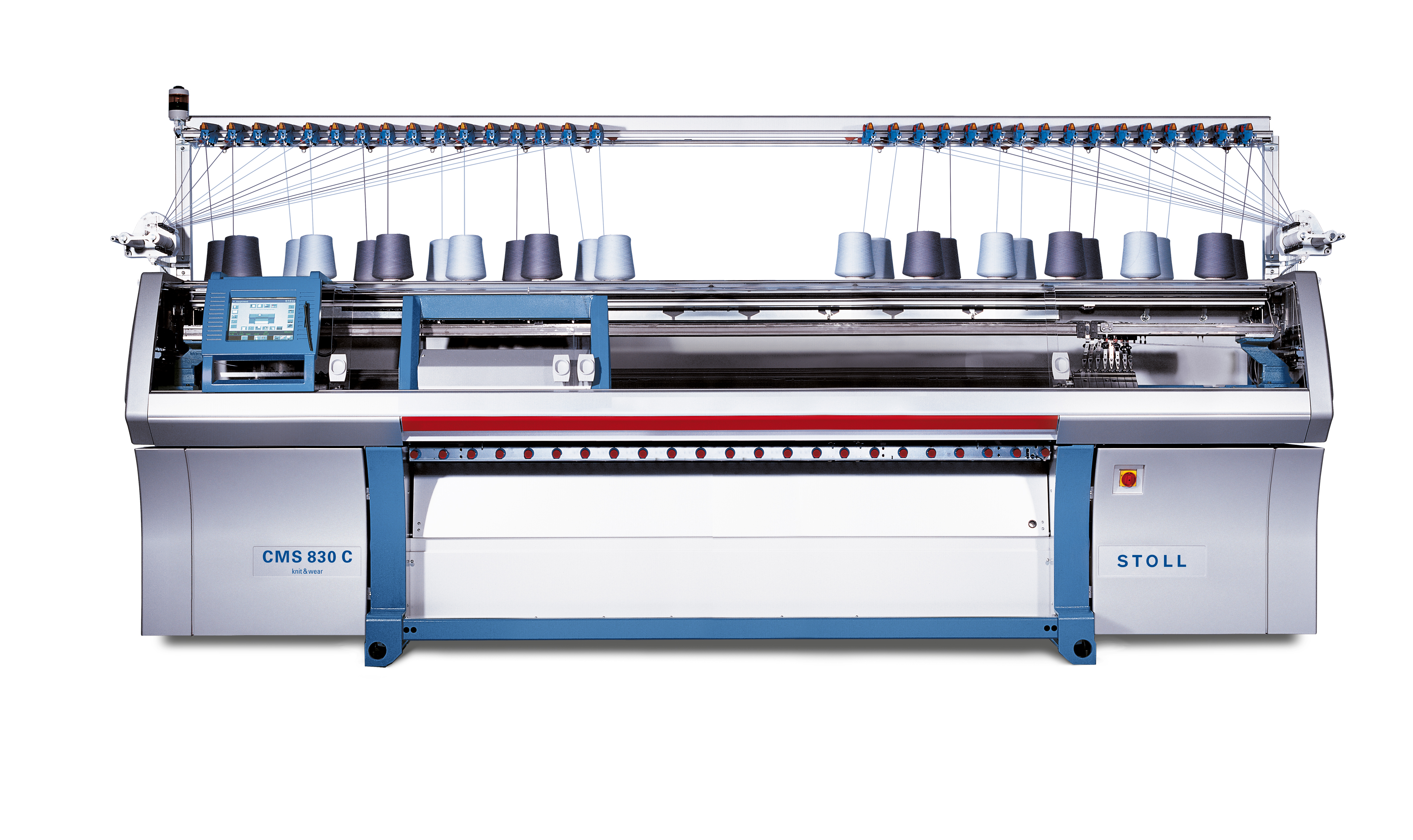 CMS 502 HP multi gauge
The small version a Fully Fashion high productive machine knitting a Fully Fashion cardigan in plated 1x1 pointelle structure with integral all needle tubular facing with concealed buttonholes. Neckline shape created by pointelle stitch group narrowing.
The CMS 530 HP multi gauge
The highly productive machine in compact size for Fully Fashion. On this machine Stoll will show a striped Fully Fashion raglan pullover in college style in rice grain tuck stitch structure with sleeve intarsia logo. Stripes and logo in 3 colour jacquard tubular-tuck stitch structure. Cuffs in full cardigan rack stitch.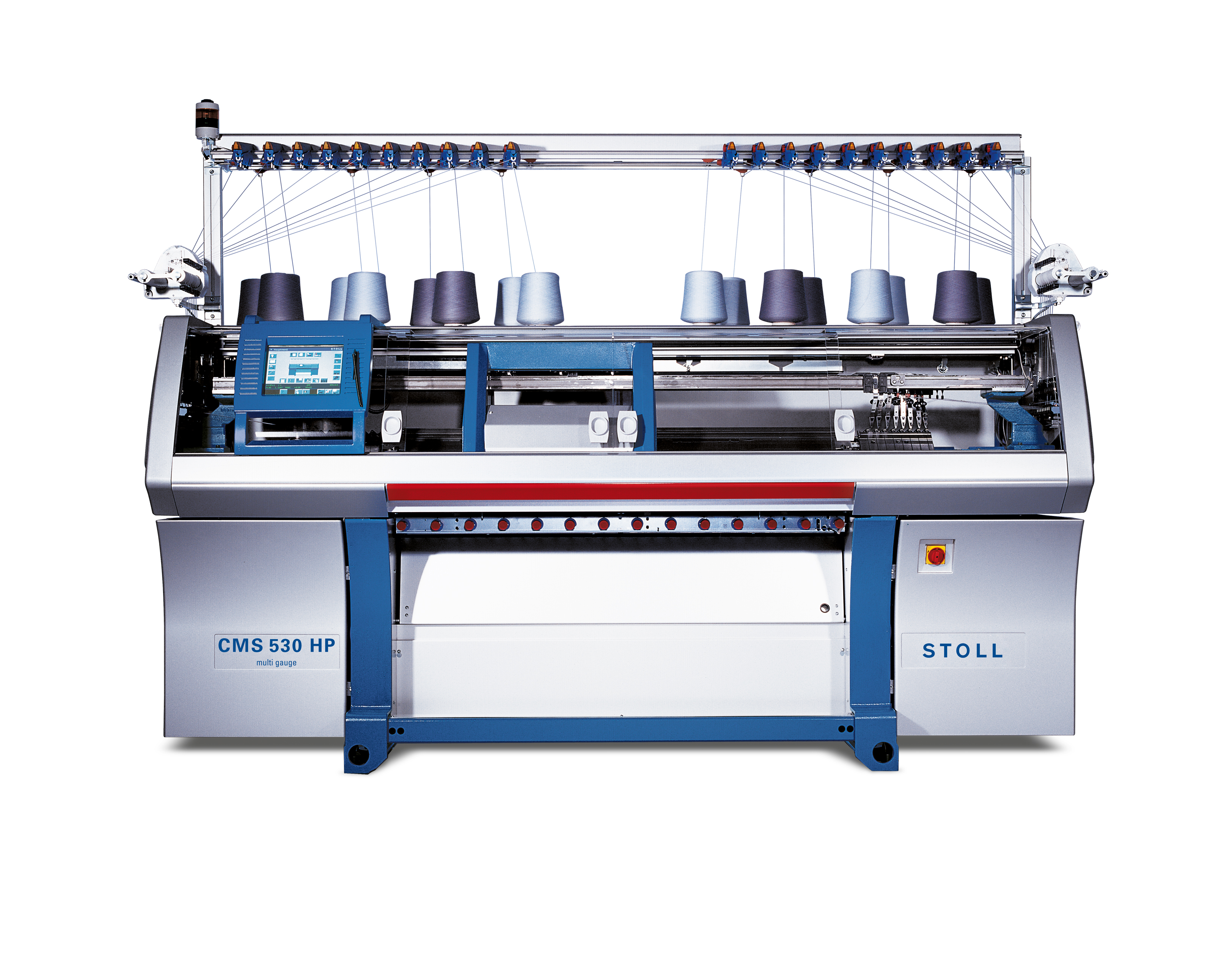 More machines and knitting highlights can be discovered on the Stoll booth, Hall E4, booth C01.
Stoll Trend Collections
These days the Stoll Trend Collections and its Fashion & Technology section are inseparable.The latest Denim Collections in combination with the newest machines, such as the CMS ADF-3, come together in a creative and technical symbiosis. The Denim Trend Collections can also be experienced in Shanghai.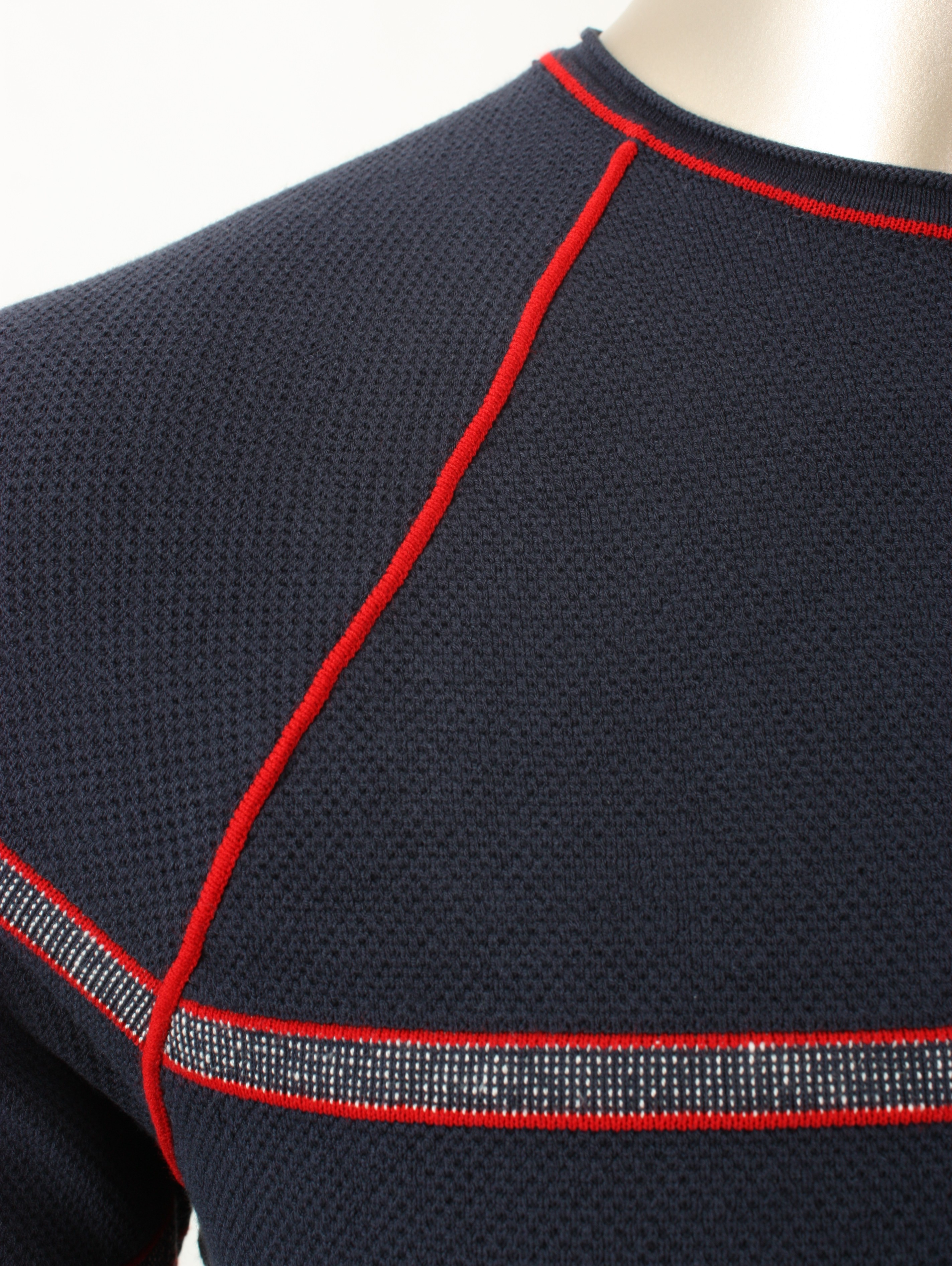 In addition, Stoll will also show its proprietary patternshop will also be presented. With the Stoll patternshop it is now possible for those who are not Stoll clients to obtain the patterns of a particular Trend Collection as well as numerous other patterns.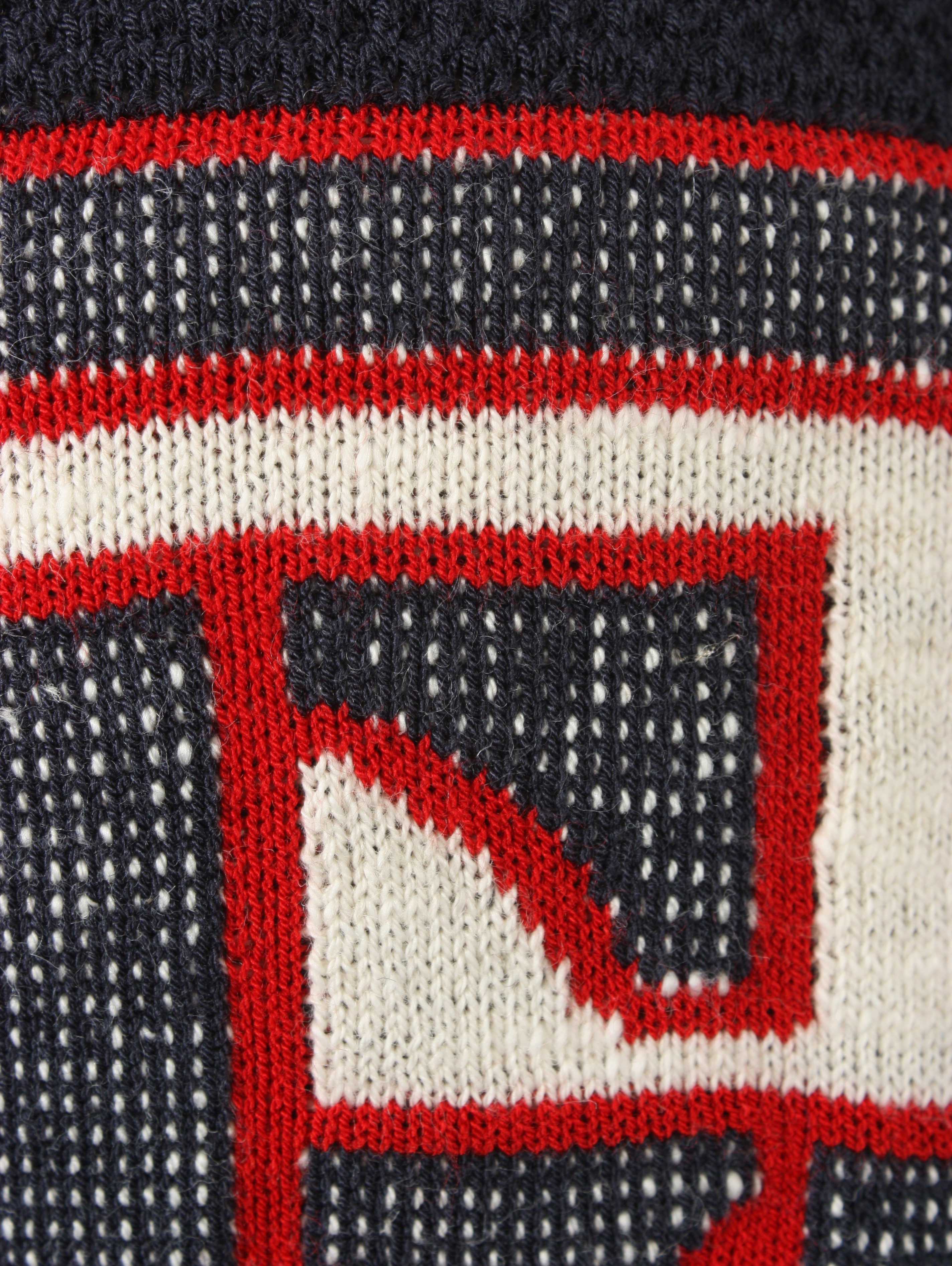 New Stoll Software Solutions
Stoll adds that there will be some interesting software developments relevant to the market concerning programming and managing of the knitting processes presented for the very first time at the exhibition.
The proven M1plus Software will also play an important role. It has been continually improved and will be presented to visitors at the show.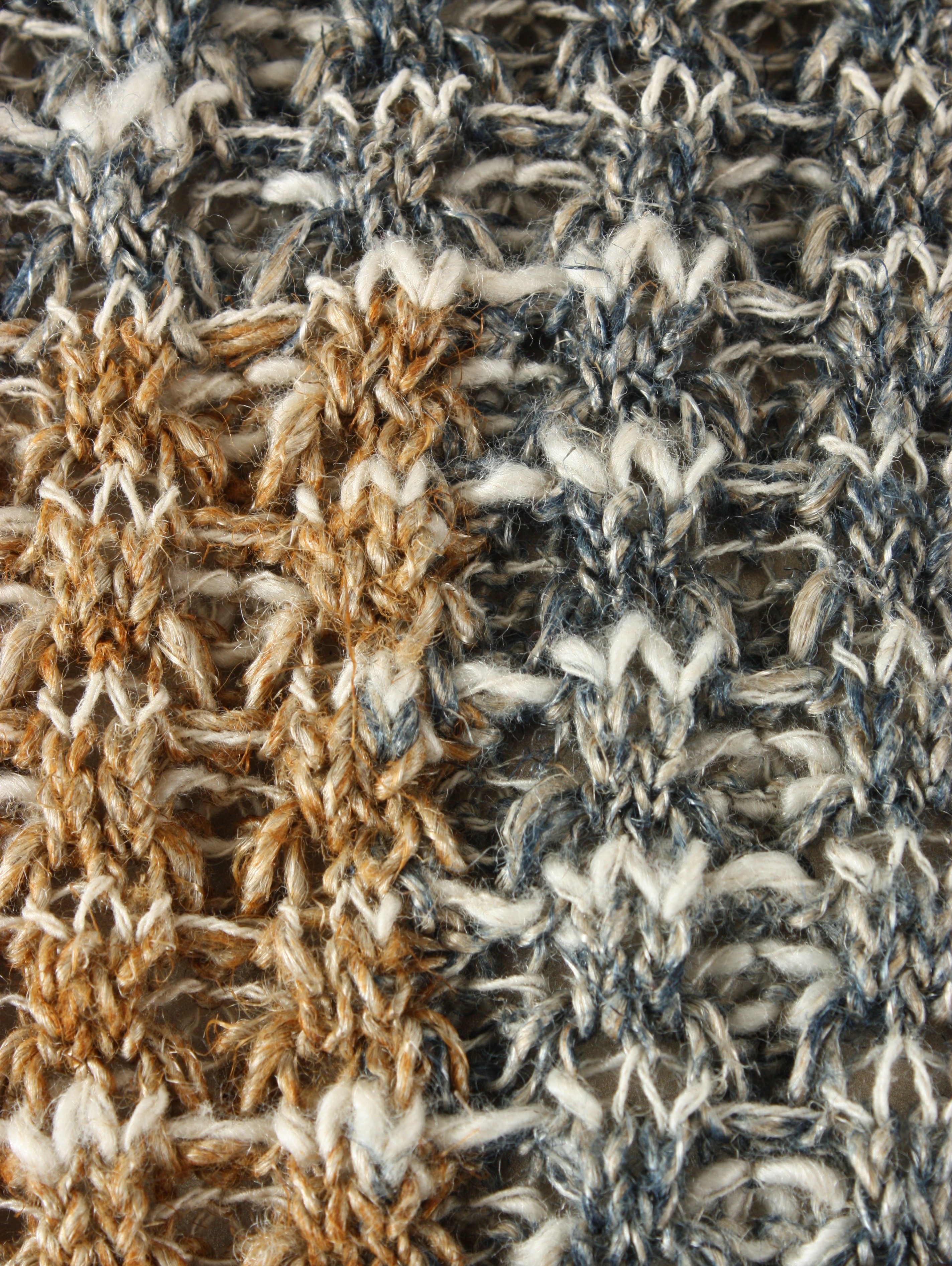 Technical Textiles
The area of Technical Textiles will be coming to the public with many new developments in a spectacular presentation, Stoll enthuses. "A visit to the ITMA Asia + CITME 2014 is worthwhile for anyone who is interested," the company adds.
H. Stoll GmbH & Co KG is a renowned manufacturer of flat knitting machines headquartered in Reutlingen (Baden-Württemberg, Germany) that operates worldwide. The tradition-rich company was founded in 1873 and employs about 1,000 workers worldwide.
Flat knitting machines and pattern software used to produce stylish, technical, and medical textiles belong to the portfolio of the Stoll brand. The company's products are delivered in 70 countries around the globe. With affiliate companies, distribution and service centres, and numerous representing agents, Stoll offers a comprehensive service program.
Stoll makes knitting trends possible with its innovative technical developments and production concentrated at locations in Germany. These are fortified by the in-house Stoll trend collections.
Further reading
Stoll Winter Denim Trend Collection 14/15
This article is also appears in...