22nd February 2019, Wakayama
Shima presents exclusive solutions at Knittech 2019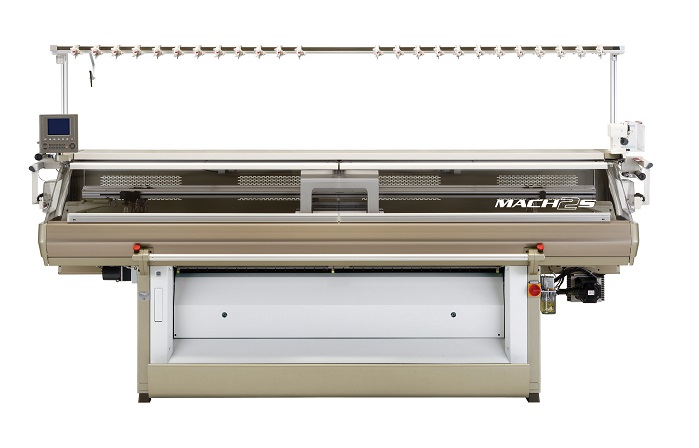 MACH2S Wholegarment knitting machine. © Shima Seiki
Leading Japanese computerised flat knitting machine manufacturer Shima Seiki will exhibit at the upcoming Knittech 2019 exposition to be held in Tirupur, India next month. A pioneer of Wholegarment knitting technology, Shima Seiki will present exclusive solutions to meet the current needs of the Indian market, as well as future market needs.
Such solutions are provided by the company's MACH2S Wholegarment knitting machine that offers the flexibility of producing Wholegarment knitwear using every other needle, as well as conventional shaped knitwear using all needles. "This feature helps users to invest in their technology wisely," the company explains.
Also shown at Knittech will be the SVR202 machine featuring an 80-inch knitting width and tandem knitting capability for added flexibility in knit manufacturing. Twin carriages can be used together for double-cam knitting or used separately for single-cam knitting of two identical pieces in tandem. Other features include the R2CARRIAGE, spring-type moveable sinker, DSCS Digital Stitch Control System, stitch presser and takedown comb. "Made in Japan quality, reliability, productivity, user-friendliness and cost-performance combine to satisfy the high expectations of the world's fashion industry," the manufacturer adds.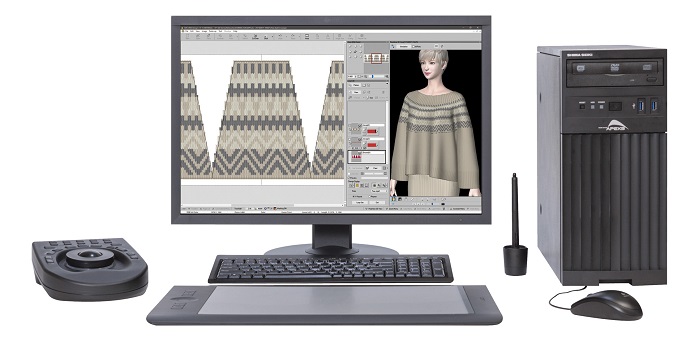 SDS-ONE APEX3 3D design system. © Shima Seiki
Demonstrations will also be performed on the latest version of Shima Seiki's 3D design system SDS-ONE APEX3. At the core of the company's Total Fashion System concept, APEX3 provides comprehensive support throughout the product supply chain, integrating production into one smooth and efficient workflow from yarn development, product planning and design to production and even sales promotion.
"Especially effective is the way APEX3 improves on the design evaluation process with its ultrarealistic simulation capability, whereby virtual samples minimise the need for actual sample-making," the company concludes. "Together with Wholegarment knitting, APEX3 realises significant savings in time, cost and material, contributing to truly sustainable knit manufacturing."
Exhibition details
Exhibition: Knittech 2019
Date: 1-4 March 2019
Location: HiTech
Tirupur Exhibition Center
Poondi Ring Road, Aathuppalayam, Tiruppur, Tamil Nadu 641652 India
Tel: +914212473350
Organiser: HiTech
International Trade Fair India Pvt Ltd
Tel: +914212473350
Booth No.: A65, A66
Exhibited technology:
MACH2S 16G Wholegarment knitting machine
SVR202 14G computerised flat knitting machine
SDS-ONE APEX3 3D design system
For more information please contact:
VOLTAS
Tel: +914226619002
Email: [email protected]
Attn: Mr. U. Stanley
+919994711170
This article is also appears in...