22nd March 2018, Reutlingen/Bangladesh
Stoll establishes branch in Bangladesh
H. Stoll AG & Co. KG, a leading manufacturer of flat knitting machines based in Reutlingen, opened a new branch in Bangladesh in July, and CEO Thomas Hoffmann is now working with more than 40 employees in Bangladesh to expand its direct support of customers and partners in the region.
The Bangladesh site is located in the centre of the Asian market for textiles production. With more than 5,000 textiles factories, the country is one of the leading exporters of clothing. Textiles are the country's most important industry economically, accounting for a large part of the gross domestic product, providing many jobs and thus making a significant contribution to development of the country.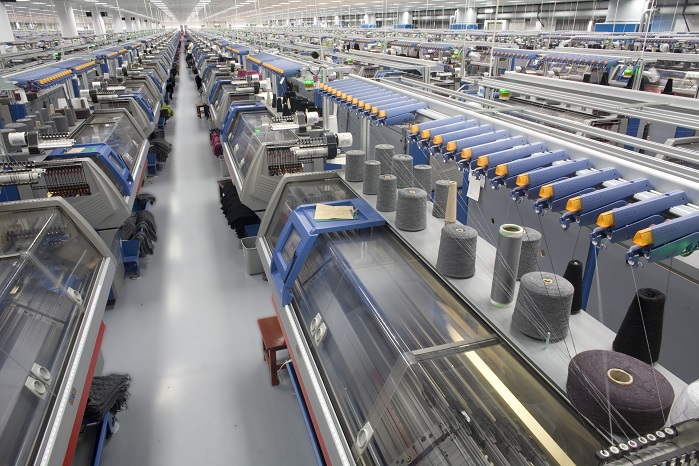 "Bangladesh is currently one of our most important markets, offering above-average growth and large-scale production particularly in the area of basics. With our direct presence in the region, we want to contribute to the long-term success of our customers," said Andreas Schellhammer, CEO of the company. Stoll delivered around 1,500 machines in 2016 and over 2,000 the following year, with sales increasing by more than 40%.
"The market is 100% focused on export. With our new site in Bangladesh, we can provide our customers in the region with comprehensive support in all matters," commented Thomas Hoffmann, CEO of Stoll Bangladesh, emphasising the importance of the company's local presence.
H. Stoll AG & Co. KG is an internationally operating manufacturer of flat knitting machines based in Reutlingen, Germany, founded in 1873, with around 1,000 employees worldwide.
Stoll exports to more than 70 countries and offers integrated services through affiliated companies, sales and marketing centres and numerous agencies. The Stoll product portfolio comprises 3D knitting machines and patterning software which are used for the production of fabrics for fashion as well as for technical applications.
This article is also appears in...