9th January 2020, Las Vegas
Stoll showcases next gen technology at CES in Las Vegas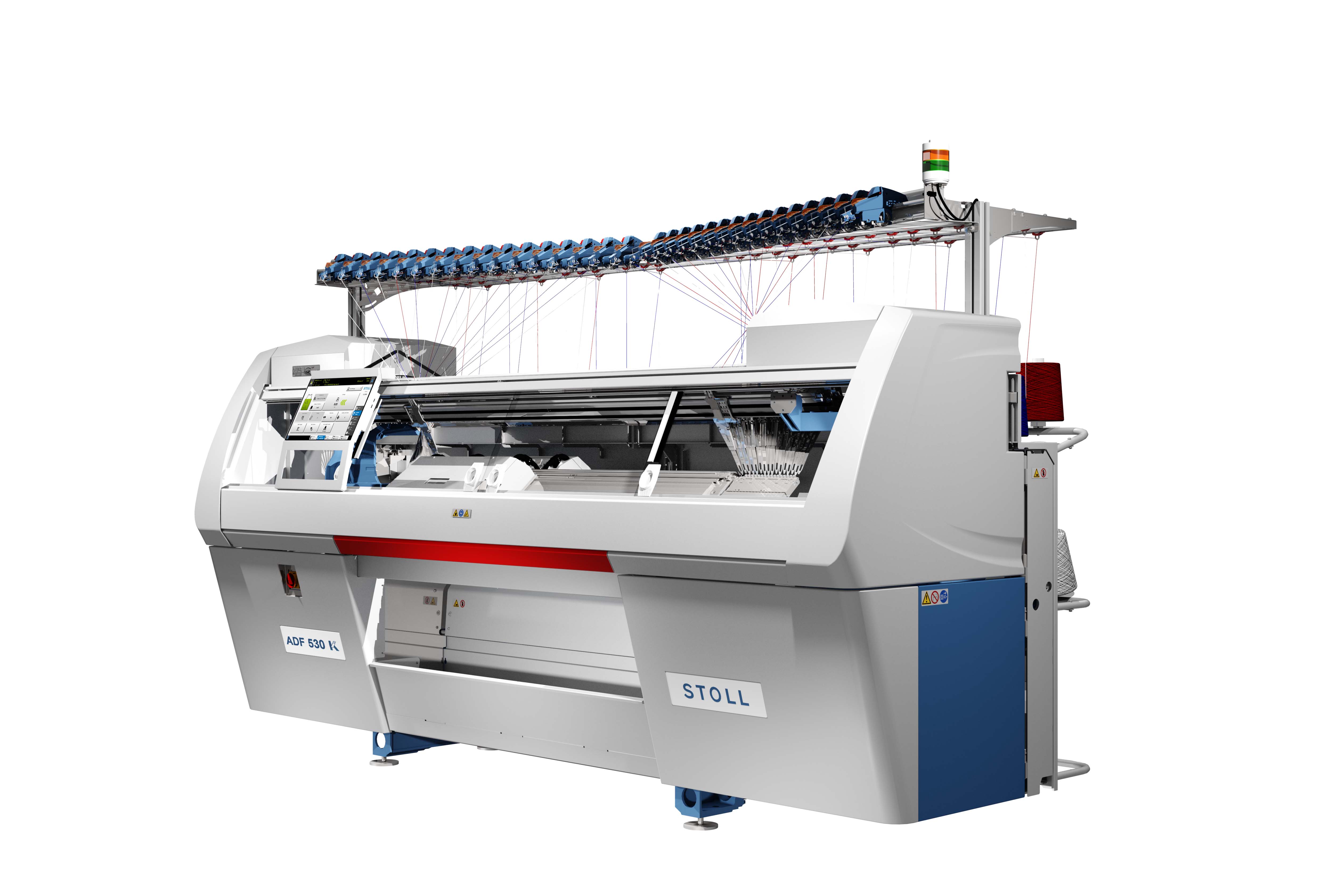 © Stoll.
Flat knitting machine manufacturer Stoll is showcasing its latest technologies at the Consumer Electronics Show (CES) this week. CES opened its doors in Las Vegas yesterday and will run until 10 January. The show has served as a 'proving ground' for innovators and breakthrough technologies for 50 years – and is a global stage where next-generation innovations are introduced to the marketplace.
The exhibition explores next-gen technology in a wide variety of areas, including 5G and IoT, automotive, health and wellness, robotics and more. In 2020, CES will host more than 4400 exhibiting companies.
The Canadian Stoll partner and customer, Myant Inc., is exhibiting in Hall A-D, 2nd Floor, Booth 43925. "Myant is showing some impressive networked textile and clothing patterns of different areas of life (Work, Home, and Play). Visitors have the opportunity to imagine what life would be like in a future connected by textiles; you can see how everyday functions can be monitored using modern technical textiles and appropriate measures," Stoll said in a press statement today.
"The latest generation of Stoll machines, the ADF 530 ki W, can be found in the R&D presentation sector on Myant's booth. There will be a demonstration of a fully automated production process which considers spontaneous design adaptations as well as the robotic insertion of hard components in premade pockets of the presented knit fabric solution."
Watch the Stoll-knitrobotic video…
Experience a STOLL knitelligence machine live in action - Myant, Inc. and Stoll welcome you in Hall A-D, 2nd Floor, Booth 43925.
H. Stoll AG & Co. KG, with headquarters in Reutlingen (Baden-Württemberg, Germany) is one of the world's leading manufacturers of flat knitting machines. The long-established company was founded in 1873 and has 1000 employees around the world. The Stoll brand portfolio includes flat knitting machines and pattern software that are used to produce fashion and technical textiles.
Stoll exports its products to more than 50 countries worldwide. With a network of subsidiaries, sales and service centres and numerous agencies, Stoll offers a fully integrated service package. With innovative developments and state-of-the-art production, Stoll makes a multitude of knitting trends possible - examples of which are illustrated in the current Stoll Trend Collection.
This article is also appears in...