24th July 2013, Obertshausen
Flying high with the new Multibar Jacquardtronic Lace
Another development from Karl Mayer in Jacquardtronic machines for efficiently producing lace for lingerie and apparel is the Multibar Jacquardtronic Lace models MJ 42/1B and MJ 59/1B.
According to the manufacturer, these new machines offer an exceptional price:performance ratio, having a low and average number of bars, and are therefore extremely attractive to lace producers all over the world.
Features
With their design features, the MJ machines are complemented by a jacquard guide bar and are an extension of the successful, tried-and-tested ML technology on which they are based. The technical features of the new lace raschel machines are therefore similar to those of the Multibar Lace series, whilst their product repertoire is similar to that of the Jacquardtronic Lace machines.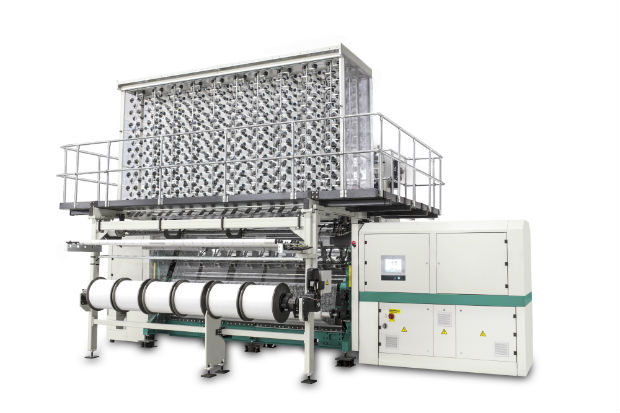 With a working width of 134" and a gauge of E 24, the MJ 42/1B is one of the new machines and was designed to operate at top speeds of 900rpm. The ML 59/1B has the same working width and needle spacing as the version with fewer bars, but can produce a greater variety of patterns thanks to the extra two string bars per shog line.
Premiere
The Multibar Jacquardtronic Lace machine was showcased at ShanghaiTex in June. During this show for the textile industry, an MJ 42/1B was producing three different, new, stretch lace designs, each having a final fabric width of 15.5 cm and the visitors were extremely impressed by this machine.
The first machines are scheduled for delivery in September of this year. New technical refinements will also be available in January 2014. These include an extension of the available gauges to include E 18 and E 28, and the integration of PPD.
This article is also appears in...