14th March 2014, Beaverton, OR
Flyknit is key technology in new Nike Free collection
Nike has announced the launch of its Free 2014 Running Collection which features a number of running shoes made with its revolutionary Flyknit flat knitting technology uppers. The new collection is said to revolutionise natural motion flexibility.
This is the second Flyknit launch in a fortnight after Nike launched its potentially groundbreaking Magista football boot, incorporating Flyknit technology. See Nike launches Magista football boot with Flyknit technology for full details.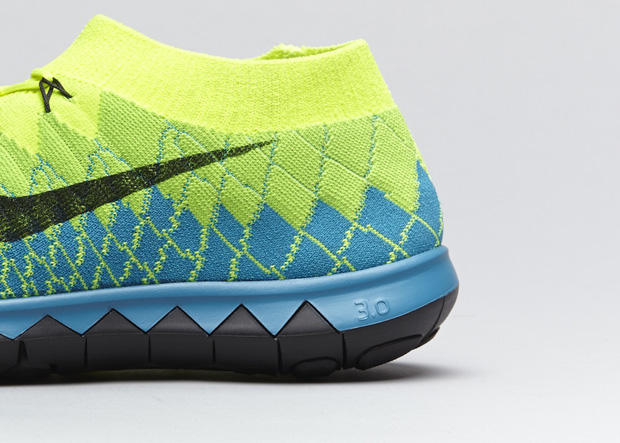 According to the Oregon based sportswear giant, the 2014 Nike Free running collection makes a performance statement echoing those famous words from coach and Nike co-founder Bill Bowerman. "Bowerman's belief was that design should focus on the athlete's body and movement. His convictions inspired a design philosophy around the concept of natural motion and sparked the idea for the paradigm-shattering Nike Free introduced in 2004," Nike said in a statement.
"Ten years later, advancements in technology and product engineering continue to push the boundaries of footwear design even further in the all-new Nike Free 3.0 Flyknit, Nike Free 4.0 Flyknit, and Nike Free 5.0."
"After 10 years of continual innovation, we've truly revolutionized the way these shoes work," said Rob Dolan, Senior Footwear Design Director, Nike Running. "By utilizing new technologies and the principles of natural motion, we're really able to allow the foot to move for the runner in a way we've never been able to do before."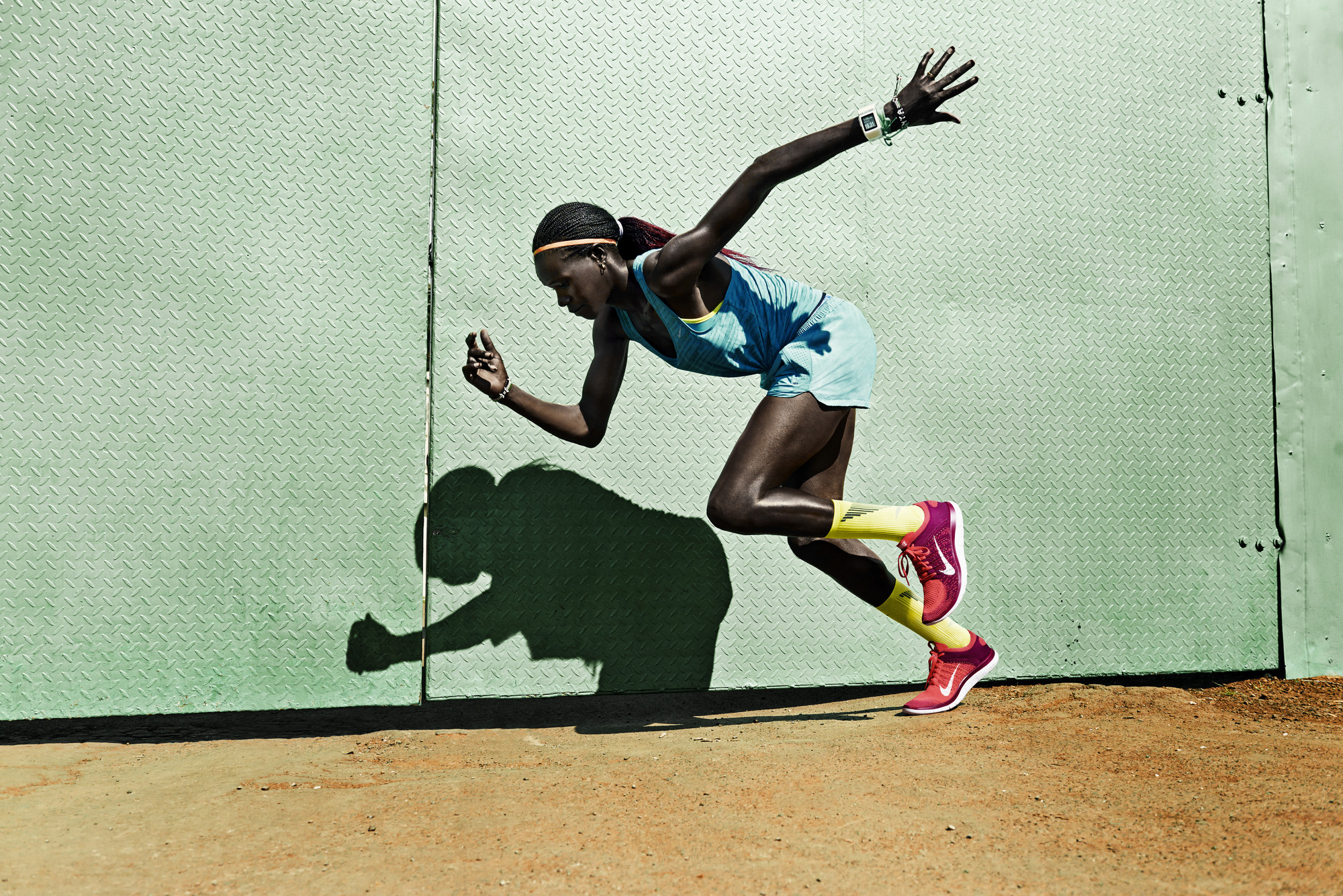 A key breakthrough came from Nike's sport research lab data, athlete insights and studying the foot in motion. While runners move forward linearly, their feet don't move in a perfectly straight line – they tend to roll slightly when striking the ground. The design team knew multi-directional flexibility was key to delivering natural motion in a shoe. To achieve this, the 2014 collection features three of the most significant developments in Nike Free since its 2004 launch.
Nike Flyknit technology
An ultra-light Flyknit upper provides a supportive, contoured fit in the Nike Free 3.0 Flyknit and Free 4.0 Flyknit. Securing the foot over the low profile sole, the upper complements the flexibility of the Nike Free platform, allowing the foot to move more freely in all directions. Nike Flyknit technology enables designers to micro-engineer areas of stretch, support and breathability, and to seamlessly integrate Nike Flywire support where needed.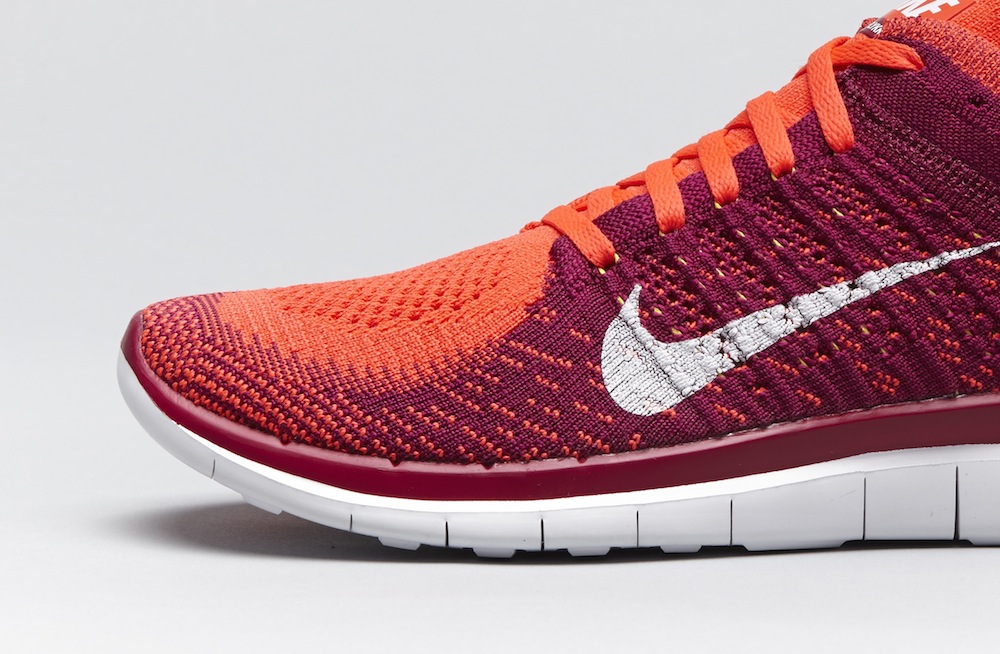 According to Nike ,the collection allows runners to choose the desired level of flexibility and close-to-the-ground ride. The Nike Free 3.0 Flyknit offers the most flexibility and a four-millimetre heel-to-forefoot offset, the Nike Free 4.0 Flyknit provides flexibility with more cushioning at a six-millimetre offset, and with an eight-millimetre offset the Nike Free 5.0 is a happy medium between natural flexibility and a traditional running shoe, the company said.
​Hexagonal flex grooves
Data gathered at Nike's sport research lab and insights from athletes helped inform Nike's first-ever outsole with a hexagonal flex-groove pattern, delivering multi-directional flexibility and helping enable the runner's foot to move more freely in all directions.
Anatomical shape
A more anatomically-shaped heel is designed to roll as the athlete's foot hits the ground. This body-led approach to designing footwear focuses on mimicking the shape of the foot and aims to allow the foot and body to move more naturally.
​Beginning today on NIKEiD, runners can customize the performance options between the Nike Free 4.0 Flyknit and Nike Free 5.0, changing the uppers and outsoles to deliver their optimal fit and ride. Each of the four silhouettes – Nike Free 4.0 Flyknit iD, Nike Free 5.0 iD, Nike Free 5.0 Flyknit Hybrid iD (a Nike Free 4.0 Flyknit upper paired with a Nike Free 5.0 outsole) or Nike Free 4.0 Hybrid iD (a Nike Free 5.0 upper with a Nike Free 4.0 outsole) – can be personalized with a unique color palette and custom message on the tongue.
The Nike Free 3.0 Flyknit, Nike Free 4.0 Flyknit and Nike Free 5.0 will be available on Nike.com and in stores beginning April 3.
This article is also appears in...