19th September 2017, Tel Aviv
Fostering peace through regional commerce
Isaac Dabah, CEO of Delta Galil Industries, has received an award from Sen. Ben Cardin, Ranking Member of the Senate Foreign Relations Committee, at the Inaugural Sadat Congressional Luncheon on Capitol Hill. The award recognises Delta Galil's long-time investment in fostering peace in the Middle East through regional commerce.
The award, in memory of Delta Galil Founder Dov Lautman, was presented among diplomats, communal leaders, congressional staffers and organisational heads, who came together to support the Anwar Sadat Congressional Gold Medal legislation, currently making its way through Congress.
Fostering peace
In accepting the award and in support of the bipartisan effort to award Sadat with a Congressional Gold Medal, Dabah said: "Anwar Sadat was a true visionary who had true courage to change course and reach out to the Israeli people and seek peace."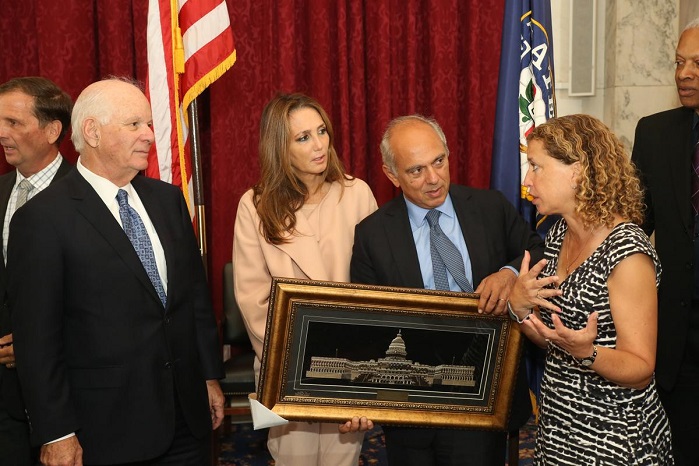 "We, at Delta Galil, are very proud of our relationship with the people of Egypt and believe in the importance of awarding the late President Sadat with the Congressional Gold Medal. Anwar Sadat chose the path of peace and for that he paid the ultimate price. We, the future generation, are forever indebted."
Dabah added that Delta Galil is in the final stages of opening a fourth plant and remarked that Delta Galil employs more than 3,000 associates in Egypt.
Dov Lautman
A strong supporter of the coexistence between Israel and its neighbours, Lautman was a pioneer in establishing the first state-of-the-art Israeli manufacturing facility in Egypt. He deeply believed in fostering peace through regional commerce.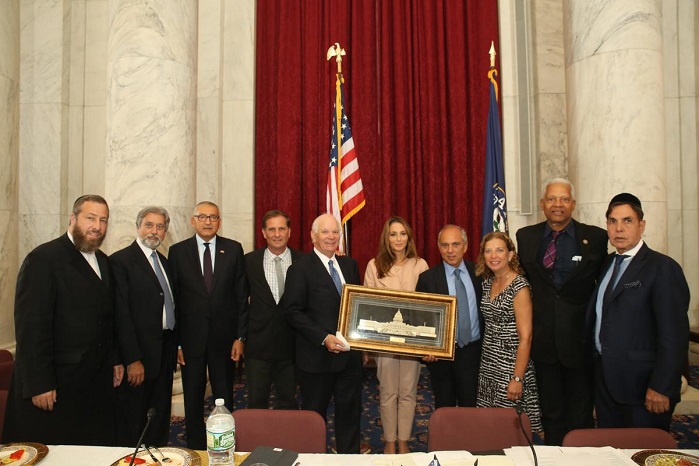 "Bestowing the Congressional Gold Medal upon Anwar Sadat forty years after the peace treaty was signed would send a clear message of hope, and encourage every leader in the region to pursue true and lasting peace. Dov Lautman would indeed be very proud today," said Dabah.
Delta Galil
Delta Galil Industries is a leading manufacturer and marketer of branded and private label apparel products for men, women and children. Since its inception in 1975, the company develops innovative seamless apparel including bras, shapewear and socks; intimate apparel for women; extensive lines of underwear for men; babywear, activewear, sleepwear, and leisurewear.
Delta Galil also designs, develops, markets and sells branded denim apparel under the brand 7 For All Mankind, and ladies apparel under the brands Splendid and Ella Moss.
This article is also appears in...