19-22 January 2018, New Delhi
Garment Technology Expo 2018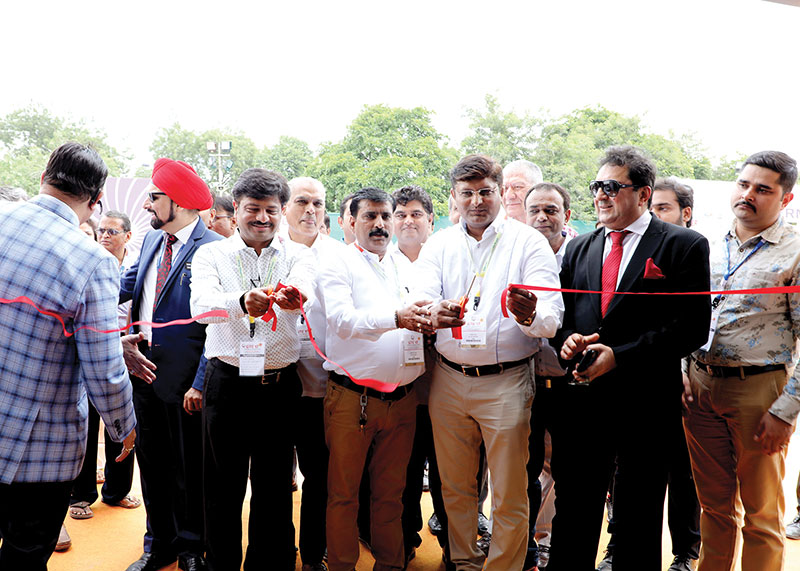 Showcasing ways to improve productivity, save costs, enhance quality and cut down turnaround time, the 26th edition of Garment Technology Expo (GTE) 2018 will take place from 19-22 January at NSIC Exhibition Complex, New Delhi.
This edition promises to be bigger and grander compared to the previous events with an array of fresh offerings, organisers report. One of the key highlights is an enhanced area, close to 70,000 square metres, hosting more than 350 exhibitors.
The trade expo is expected to attract more than 21,000 visitors during the four-days show. This is Indian subcontinent's largest show for apparel technology, with unparalleled representation from all sector segments, representing over 800 companies and brands from over 20 countries.
Companies from every sphere of textiles and garmenting industries will be a part of this show. Key categories on display are: sewing machines, dyes & chemicals, home furnishing machines, embroidery machines, equipment & supplies, laundry equipment, spares & attachments, digital textile printing, accessories & trims, spreading & cutting fancy yarns/fabrics, quilting/packaging, IT-enabled services, leather garment making machines, software solutions, finishing & testing, fusing/dying equipment, etc.
This article is also appears in...