28th August 2015, Tolland, CT
Gerber Technology and COMESA set up technical assistance and training programme in Mauritius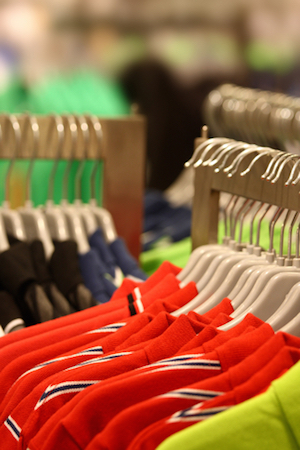 Gerber Technology, the leader in integrated software and automation solutions for the apparel and industrial markets, has announced the establishment of a dedicated programme for technical assistance and training in Mauritius.
Gerber Technology and COMESA (the Common Market for Eastern and Southern Africa) were invited by the Republic of Mauritius and its Mauritius Business Growth Scheme (MBGS) unit to collaborate and introduce a programme focused on improving the sustained use of premium software solutions for apparel pattern making.
This approach is also intended to promote advances in quality control, collaboration with partners and better efficiency, the company reports.
Excellence of services
A primary goal for the initiative will be the deepening of integration and competitiveness of the COMESA region, as well as the Mauritius apparel industry. The initiative is financially supported by the regime of the 10th European Development Fund (EDF), issued by the EU.
"Choosing Gerber Technology for technical assistance for CAD training and the capacity building programme is based on the broad presence of Gerber's digital systems and the excellence of services provided to a growing number of apparel manufacturers in Mauritius," said MBGS spokesperson Naeem Boodhoo, onsite coordinator and consultant to COMESA and to the Ministry of Foreign Affairs, International Trade and Regional Corporation.
"The number of enterprises having invested into Gerber Technology is increasing continuously due to Gerber's first class services, system reliability and ease-of-use, as well as fast return on investment for our companies." In addition, support by the company's global CAD/CAM team of service engineers and consultants is said to assure the fulfilment of users' needs.
Training sessions
The project is scheduled to be completed within six months. Then Gerber and local representative Automated Garment Technology (A.G.T., Ltd.) will provide on-site support and dedicated classroom training sessions.
"Continuous monitoring of progress will be vital for the success of the programme," said A.G.T. founder and shareholder Clet Baba. "Collaboration with COMESA as well as MBGS will be critical to make this initiative most beneficial to the local industry."
Supporting apparel industry
Gerber Technology has a history of introducing innovations and technologies that optimize customers' product development and manufacturing processes, the company reports.
Gerber has launched technologies that have become the benchmarks for pattern design, grading and marker making, as well as material spreading and cutting. "We are delighted to support the technical assistance and customized training programme for utilization of our AccuMark solutions to apparel manufacturers in Mauritius," said Guillaume Gairin, Gerber Service Director for the EMEA region.
"Beyond our engagement in Mauritius, it is our short- to medium-term goal to intensify support to the apparel and other sewn goods industries in the African region, and thus, the further development of their competitiveness in the world market."
This article is also appears in...