21st October 2014, Frankfurt
German textile machinery builders to help develop Ethiopian industry
A high-ranking delegation of 15 well-known German textile machinery and accessories manufacturers visited Ethiopian textile producers last week, as part of a tour initiated by the VDMA German Engineering Federation (Textile Machinery Association).
The programme consisted of company visits as well as information and networking events at the office premises of German Development Cooperation Ethiopia (GIZ). The Ethiopian government has set ambitious goals for the textile and garment industry with production, productivity and export performance of the industry set to be further increased.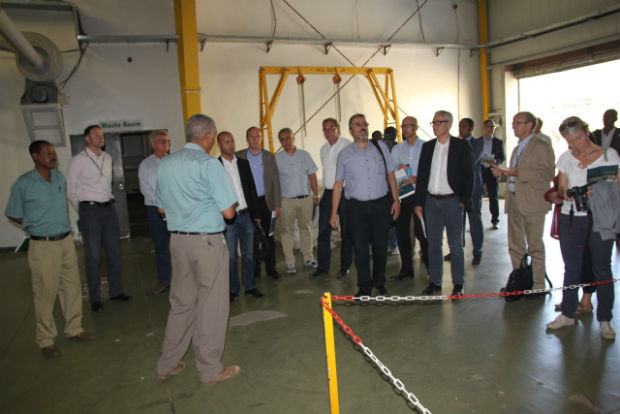 In 2014, the export value of the textile and garment sector reached US 120 million and is expected to increase to US 500 million in 2016. To reach these goals investments in modern technology is one decisive factor to further increase the competitiveness of the industry.
Knitting machinery specialists
Among the companies participating in the tour were several knitting specialists. These include:
Groz-Beckert, a leading provider of industrial needles, precision components and fine tools.
Karl Mayer, leading manufacturer of lace machines, tricot and Raschel machines, warp preparation units, machines for production technical textiles.
Terrot, a producer of electronic and mechanic controlled circular knitting machines.
Mayer & Cie, a market leader for mechanical and electronic single and double jacquard circular knitting machines for apparel, homewear and technica textiles.
Jacob Mueller, which offers a product portfolio that covers all the needs of the narrow fabrics industry, from yarn warping to the finished knittedfabric.
Obstacles and solutions
In recent years, some investors from countries like Turkey, China and India have set-up textile and garment production plants in Ethiopia by making use of the relatively low costs in terms of energy, wages and land. These incentives are expected to help attract further investments in the future.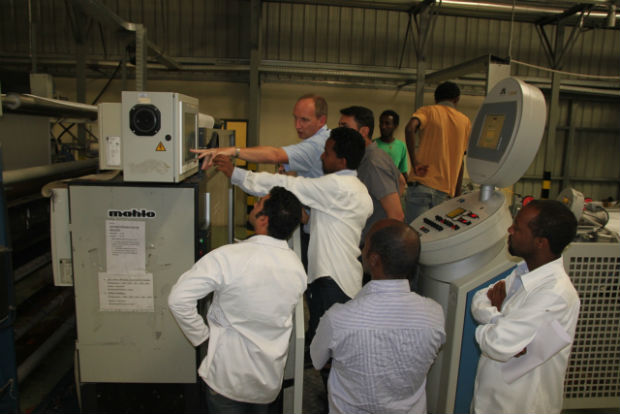 However, the delegation also realised the existing obstacles concerning the supply chain from cotton to the end-product, the overall infrastructure and logistics, the lack of foreign exchange to finance necessary imports of textile machinery and intermediate textile products such as yarns, regular power interruptions as well as the need to qualify more textile professionals.
Despite these obstacles, the delegation had an overall positive impression about the state of the textile mills visited and on Ethiopia's progress and willingness to stimulate the textile business.
Future support
The delegates from the German textile machinery and accessory manufacturers were very much satisfied with the contacts and will continue to address the Ethiopian market by offering state-of-the-art solutions for the entire textile value chain.
These would include machinery and accessories for spinning, knitting, weaving, hosiery, braiding, dyeing, drying, finishing and sewing.
This article is also appears in...