9th November 2016, Botticino Sera
Geropa Sport affirms quality of Busi socks knitting machines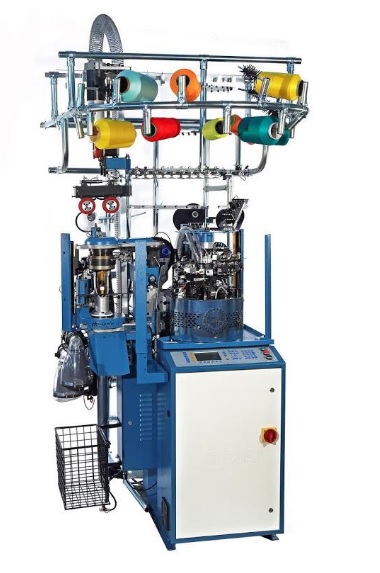 Geropa Sport, a Belgium based manufacturer of high-end technical and sport socks and stockings, has been cooperating with Italian hosiery knitting machine builder Busi Giovanni since the 1990s, when it acquired its first Busi machines for the production of high quality sports socks.
The company's first Busi machines, manufactured in 1993, are still in production today, the company reports. According to Busi Giovanni, this is a proof of the longevity of its machines, which are said to have a proven average life of 25 years.
European manufacturer and supplier Geropa Sport was established more than 35 years ago. Among the first purchases from Busi Giovanni was the Busi 500 single cylinder sock machine. Today the company uses it mainly to produce high quality heavy-work socks. After more than 20 years, all four of the company's Busi machines are still very reliable in terms of performances and quality, according to the manufacturer.
Busi 500
Busi 500 is a single cylinder sock machine with latch needles in the dial to enable it to produce heavy gauge sport socks with true rib and terry and it is provided with full electronic control.
The machine is equipped with striping unit on both feeds (6+5 feeders) and with a terry device that allows knitting "sandwich type" terry or conventional terry (not plated), the company explains. The change from plain stitch to half terry and full terry is completely automatic.
The machine is available in two versions Busi 500 and Busi 500 S.
Busi Giovanni
Since 1958 Busi Giovanni Srl has specialized in the design and construction of single-cylinder machines with rib needles in the dial for the production of high-quality stockings, socks and tights. Today, Busi is recognized worldwide as one of the most inventive producers of machines for high-performance and high-tech socks.
The company is a supplier to the most important producers of stockings, socks and tights, for the men's, women's and children's markets - classic, patterned, sports, technical-sports, as well as medical, with special solutions for graduated compression.
Busi sells in more than 50 countries around the world (90% export) through a network of partners that provide distribution and service.
This article is also appears in...