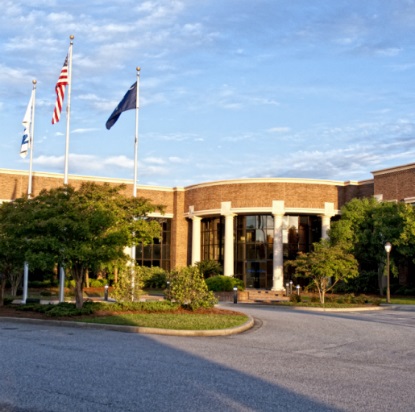 Gildan Activewear's Board of Directors has nominated Maryse Bertrand, Marc Caira, Charles M. Herington and Craig Leavitt as Director nominees to be voted on by the company's shareholders at its upcoming Annual Meeting of Shareholders to be held next month in Montreal, Quebec.
"The competitive dynamics in the apparel industry continue to evolve and these proposed director candidates are highly accomplished individuals who will bring a wealth of experience to the Board as the Company continues to grow," said Gildan's Chairman Bill Anderson.
With these nominations, Gildan is proposing to increase the size of its Board from nine to twelve directors.
Maryse Bertrand
Maryse Bertrand has had a career in law and business spanning over 35 years. Ms Bertrand is currently an advisor in corporate governance and risk management and is a member of the Boards of Directors of National Bank of Canada, Canada's sixth largest retail and commercial bank, and Metro Inc., a leader in the grocery and pharmaceutical distribution sectors in Canada.
From 2016 to 2017, she was Strategic Advisor and Counsel to Borden Ladner Gervais LLP, and, prior to that she was Vice-President, Real Estate Services, Legal Services and General Counsel at CBC/Radio-Canada, Canada's public broadcaster. Prior to 2009, Ms Bertrand was a partner at Davies Ward Phillips and Vineberg LLP, where she specialised in M&A and corporate finance and served on the firm's National Management Committee. She was named as Advocatus emeritus (Ad. E.) in 2007 by the Quebec Bar in recognition of her exceptional contribution to the legal profession.
Marc Caira
Marc Caira is currently the Vice-Chairman of the Board of Directors of Restaurant Brands International Inc., a multinational quick service restaurant company. Mr Caira also serves on the Boards of Directors of Hydro One Limited, an electricity transmission and distribution services provider, and the Minto Group, a private real estate developer.
He also serves on the Board of Governors of Seneca College, a leading post-secondary educational institution. Previously, Mr Caira was President and CEO of Tim Hortons Inc., a multinational fast food restaurant, and he also served as a member of the Executive Board of Nestlé S.A. in Switzerland, a transnational food and beverage company, and CEO of Nestlé Professional.
Charles M. Herington
Charles M. Herington is currently the COO, Vice-Chairman and President of Global Operations at Zumba Fitness LLC, a leading provider of dance fitness classes. Mr Herington also sits on the Boards of Directors of Molson Coors Brewing Company, a multinational brewing company, Klox Technologies, a specialty biopharmaceutical company, and Hy Cite Enterprises, LLC, a designer and manufacturer of household products.
From 2006 to 2012, Mr Herington served as Executive Vice-President of Developing and Emerging Markets Group at Avon Products Inc., a manufacturer and marketer of beauty related products. Prior to that, Mr Herington was President and CEO of America Online (AOLA) Latin America. Prior to that, he was President of the Latin America division at Revlon, and before that, he was President at Pepsico Restaurants Latin America, Inc.
Craig Leavitt
Craig Leavitt has had a career as a business leader in the retail sector that spans over 30 years. Mr Leavitt most recently served as CEO of Kate Spade & Company, a designer and marketer of fashion accessories and apparel, where he led the successful US$ 2.4 billion divestiture of Kate Spade & Company to Coach, Inc. in 2017.
Previously, Mr Leavitt was President of Global Retail at Link Theory Holdings, a company that manufactures and sells contemporary clothing and accessories for men and women. He also spent several years at Diesel, an Italian retail clothing company, where he was most recently Executive Vice-President of Sales and Retail, and he spent 16 years at Polo Ralph Lauren, known for its clothing, marketing and distribution of products in apparel, home accessories and fragrances, where he held positions of increasing responsibility, including Executive Vice-President of Retail Concepts.
This article is also appears in...