5th February 2015, Montréal
Gildan Activewear to acquire Comfort Colors for US 100 million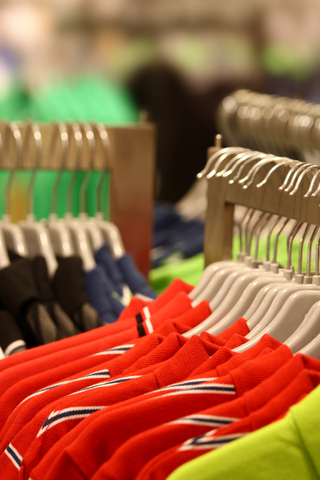 Gildan Activewear has signed a definitive agreement to acquire substantially all of the assets of Comfort Colors, the leading supplier of garment-dyed undecorated basic T-shirts and sweatshirts for the North American printwear market, for a total of approximately US 100 million.
The acquisition of Comfort Colors reinforces Gildan's strategy to increase its penetration of the growing fashion basics segment of the North American printwear market.
Comfort Colors brand
Comfort Colors markets its products under the Comfort Colors brand, which is one of the most recognized brands among consumers purchasing from college bookstores, specialty retail stores, destination and resort shops.
Comfort Colors purchases prepared-for-dye garments from third-party vendors, including Gildan. The garments are subsequently treated through a customized in-house dyeing process, giving the shirts a trendy distressed or worn look and a soft and a comfortable feel.
Fast growing consumer appeal
Comfort Colors has generated strong annual sales growth over the last four years reflecting the brand's fast growing consumer appeal. During the twelve-month period that ended 31 December 2014, Comfort Colors generated net sales of approximately US 95 million.
Comfort Colors is headquartered in Northfield, VT, and has dyeing, packaging and distribution operations in facilities in Northfield, VT, and New Bedford, MA.
Gildan
Gildan is a leading supplier of quality branded basic family apparel, including T-shirts, fleece, sport shirts, underwear, socks, hosiery and shapewear.
The company sells its products under a diversified portfolio of company-owned brands, including the Gildan, Gold Toe and Anvil brands and brand extensions, as well as the Secret, Silks and Therapy Plus brands.
The company also has the US sock license for Under Armour, and licenses for Mossy Oak and New Balance brands. Gildan distributes its products in printwear markets in the US and Canada, as well as in Europe, Asia Pacific and Latin America.
This article is also appears in...