German Technology meets Iranian Textile and Carpet, a conference and B2B event took place in the Iranian capital of Teheran on 21 and 22 April this year, where Iranian decision makers from the textile and carpet making industry met with German textile machine manufacturers. Leading circular knitting machine builder Mayer & Cie. (MCT) was amongst the German visitors and the company reports good interest in its products from the Iranian manufacturers.
The symposium was organised by VDMA Fachverband Textilmaschinen and the German-Iranian Chamber of Commerce (AHK) and according to Mayer & Cie, the event, the first on this scale for ten years was met with great interest. More than 1100 decision makers from the Iranian textile industry were present at the Parsian Evin Hotel in Teheran.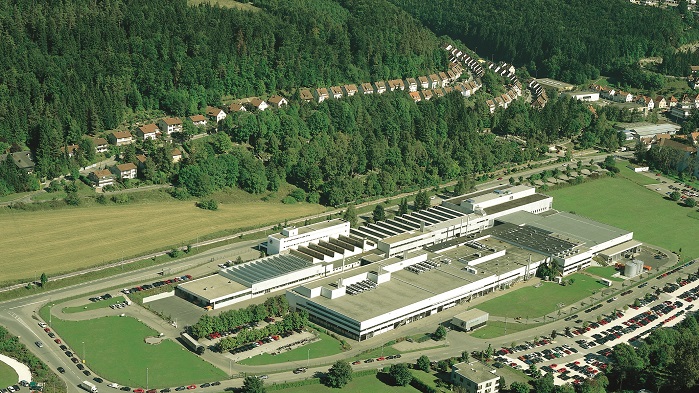 The Iranian delegation was said to be eager to talk with the representatives of 36 German companies participating in the symposium to discuss their ideas and projects directly and in great depth.
At MCT's table single and double jersey striper machines were an important subject as well as mattress cover production. Open-width single jersey machines were also discussed by the Iranian visitors as well as interlock machines and eight-lock machines in finer gauges from E28 to E32.
Wolfgang Müller, Sales and Marketing Manager at MCT, talked to numerous representatives of the Iranian textile industry in Teheran and his summary of the symposium was very positive. "The VDMA symposium's visitors' main interest was technology of German products. Their knowledge in this area was surprisingly high level taking into account many years of trade restrictions and resulting difficulties in obtaining new machines and spare parts. Due to on going sanctions there is an enormous backlog demand which applies to machinery in the entire textile value chain."
VDMA, too, sees great potential for German manufacturers of textile machines in Iran, according to Mayer & Cie. According to the association, exports of textile machines to Iran amounted to 37 million Euros in 2014 and this is far from being the end of the line.
However, it adds, if the Iranian market is to become truly attractive for German mechanical engineers trade restrictions have to be eased first. Thanks to the positive developments in 5+1 discussions on Iran's nuclear programme an easing of the situation by end of 2015 seems likely, the parties says.
This article is also appears in...