7th November 2016, Albstadt/Shanghai
Groz-Beckert introduces new technology at ITMA Asia + CITME 2016
Groz-Beckert, a leading supplier of industrial machine needles, held technical discussions with more than 4,000 visitors during the five days of the ITMA Asia + CITME 2016, which concluded in Shanghai, China, one week ago, attracting over 100,000 visitors.
A highlight in the Knitting segment was the introduction of the new generation of Litespeed needle – the Litespeed Plus. The use of these needles is said to reduce energy consumption by up to 20% over conventional knitting machines, due to their optimized shaft geometry.
On display
Almost 1,700 exhibiting companies from 28 countries displayed their product and service highlights at the leading textile industry trade fair in Asia. Using exhibits and films, Groz-Beckert showed how smart products and services can save resources, while at the same time increasing productivity.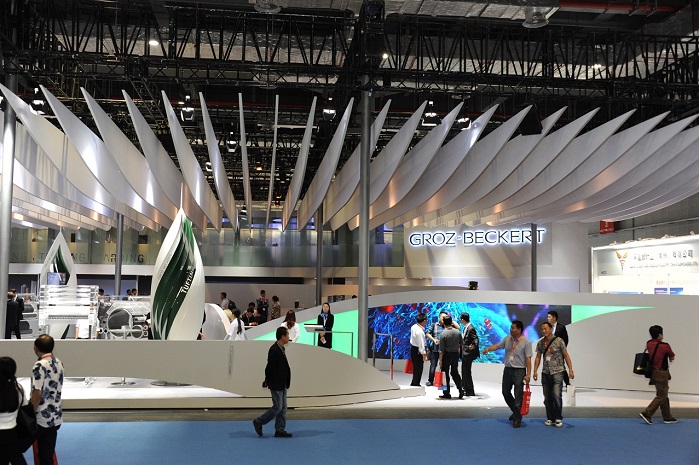 To present the products, the realistic transparent textile machines first introduced at the ITMA 2015 in Milan were used for the segments of knitting, weaving, felting, tufting, carding and sewing. Machines equipped with Groz-Beckert needles and system parts provided the public with direct insight into product uses and their perfectly coordinated interplay.
Highlights
The Sewing segment put its patented quality management INH (Ideal Needle Handling) in the spotlight of its presentation. This new service includes not just process optimization in coordination with customers, but also supplies the required work equipment by Groz-Beckert.
The Felting segment gave a presentation on needle solutions for filtration felts, as well as on the areas of geotextiles, papermaker felts and automotive. The "glass" needling machine demonstrated the advantages of a combination of GEBECON and EcoStar needles, while offering direct insight into the needling process.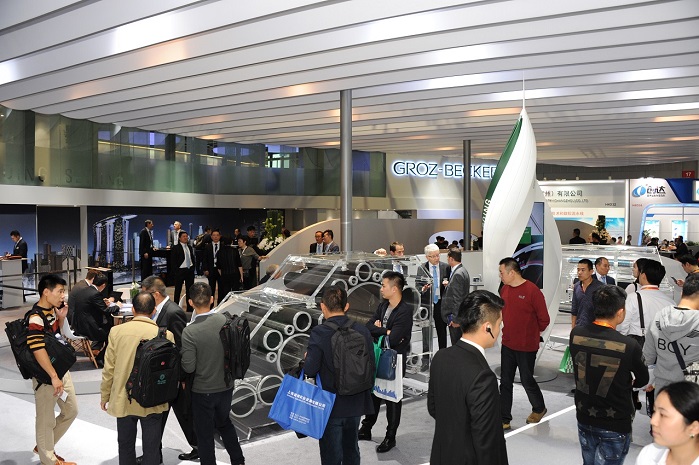 The Tufting segment also presented itself with a transparent exhibit. Its centre point was the improved Gauge Part System, consisting of tufting needle, gripping device, reed finger and tufting knife. The recently established Carding segment was represented for the first time at a Groz-Beckert corporate trade-fair booth in Asia. The main focus was on presentation of the synthetic doffer wire D40-30-52C CBF, which is especially suited to processing abrasive materials such as matted synthetic fibres.
Groz-Beckert
Groz-Beckert is a leading German supplier of industrial machine needles, precision parts and fine tools, as well as systems and services for the production and joining of textile fabrics. Its products and services are focused on knitting, weaving, felting, tufting, carding and sewing.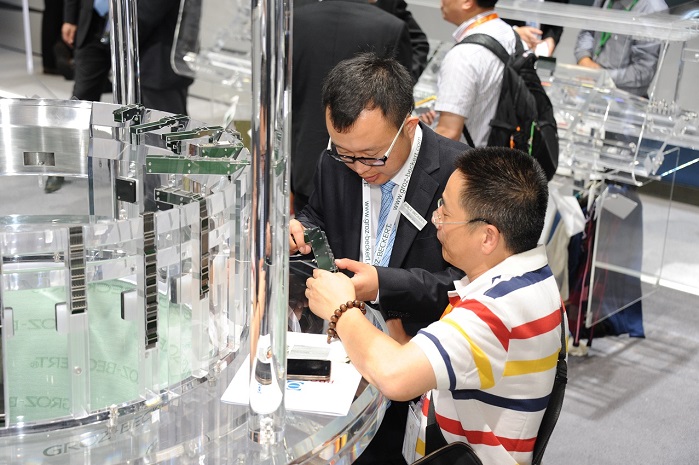 The family-owned company, founded in 1852, employed about 7,800 people and generated a turnover of around EUR 628 million in 2015. Groz-Beckert runs agencies and production and distribution subsidiaries in more than 150 countries around the world.
This article is also appears in...