10th April 2015, Albstadt/Shanghai
Groz-Beckert to present latest needle technology ShanghaiTex 2015
Groz-Beckert, the leading provider of industrial machine needles, will present part of its warp knitting products at the ShanghaiTex, a platform for the textile machinery for automated textile technological applications that will be held from 15-18 June in Shanghai, China.
The customers will learn how they can exploit saving potentials by the use of precisely fitting high quality Groz-Beckert products.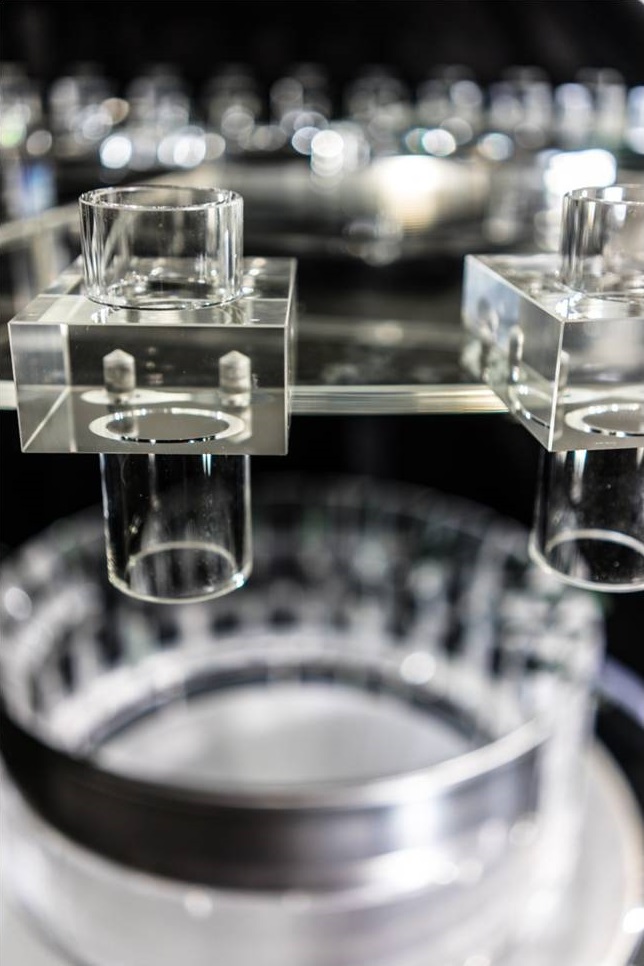 In the flat knitting area, the Groz-Beckert standard needle will be compared to a needle especially designed for technical applications to give an idea of the variety of applications it covers and demonstrate its excellent strength.
Knitting area
With the model of a circular knitting machine made of acrylic glass, the Knitting area will allow insights into the interaction of the individual components – Groz-Beckert needles, system parts, and cylinder.
Fourteen knitting technologies as well as a unique gauge gradient on a segment of a cylinder from E10 to E50 will be shown. Another central topic will be the improvement of productivity in the circular knitting process.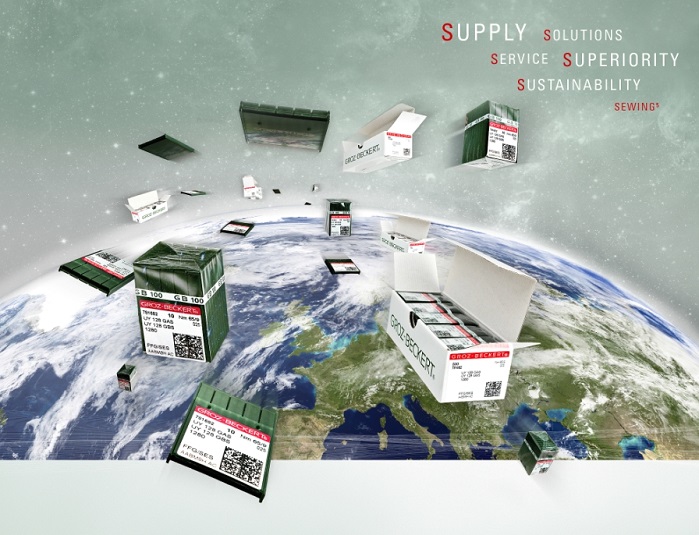 Groz-Beckert will demonstrate how big the positive effects of minimal changes to the five key factors in the knitting process – machine speed, efficiency, needle lifetime and breakage rate as well as energy consumption – can be.
Sewing area
The Sewing area will highlight the SEWING5 comprehensive service concept. The five S of SEWING5 include Supply, Solutions, Service, Superiority und Sustainability, where Superiority, for example, stands for certified top quality, specialized products, and the use of state-of-the-art technologies. The Solutions stands for Groz-Beckert product innovations and the endeavor to offer the perfect needle for each requirement.
In chainstitch and lockstitch machines, the innovative needle geometry LoopControl is said to allow forming a perfect loop. The distinctively rounded needle protects the material and reduces the risk of needle breakage and point damage, the manufacturer reports. Other than that, it provides an improved seam appearance.
Felting area
In the Felting area Groz-Beckert will present needles for filtration felts. The range or products comprises numerous needle types with different barb sizes and shapes, as well as gauges and cross sections.

This means that the right needle can be offered for differently needled filter media. If a high surface quality is desired, Groz-Beckert recommends a combination of GEBECON and EcoStar felting needles.
The stability of the GEBECON needle is designed to provide a high surface quality in the preneedling process, while in intermediate and finish needling the EcoStar needle is said to give a high surface quality to the finished product. Where high efficiency is the priority, the Twisted needle with its twisted working part is the right choice, according to the manufacturer.
This article is also appears in...