11th March 2015, Albstadt/Frankfurt
Groz-Beckert to showcase high precision knitting needles at Techtextil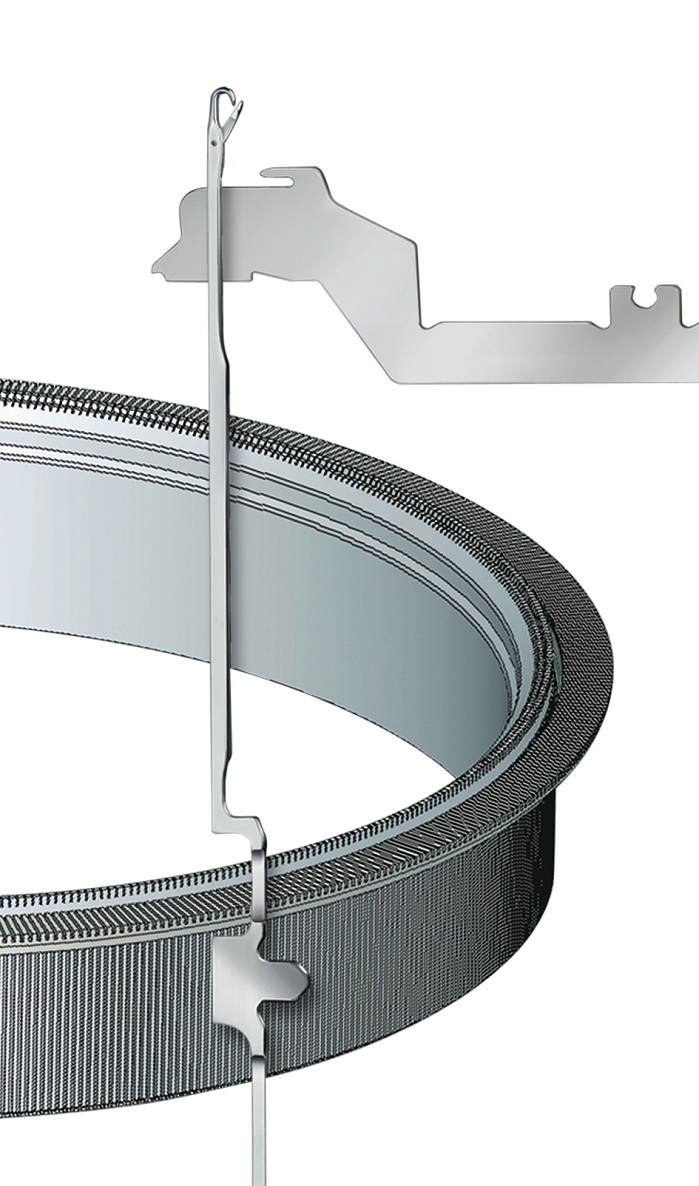 Groz-Beckert, the leading provider of industrial machine needles, will present the most precise knitting needle available in the market at the Techtextil exhibition for technical textiles and nonwovens that takes place from 4-7 May 2015 in Frankfurt.
At the Knitting area that will feature the expanded range of warp knitting products, the company will showcase the needles and system parts complemented by modules for tricot machines.
In addition, Groz-Beckert will present its precise needle to show the difference that circular knitting needles and cylinders can make when it comes to fine fabrics.
SEWING5 service concept
At the Sewing area, characterized by a comprehensive service concept, the company will present its SEWING5 concept that stands for the five S (Supply, Solutions, Service, Superiority, and Sustainability), representing the company's integral customer orientation and service competence.
As a good product quality has become a minimum requirement of the markets, factors like sustainable production and efficiency increases as well as the wish for new and more sophisticated designs are gaining importance. Groz-Beckert offers its SEWING5 concept as a response to this challenge.
Felting solutions
In the Felting area, the focus is on filtration with needle felts. Owing to a variety of needle types with different barb sizes, barb styles, gauges and cross sections, Groz-Beckert can offer the right felting needles for differently needled filter media.

For a high surface quality, a combination of GEBECON and EcoStar felting needles can be recommended. The stability of the GEBECON in the preneedling process and the EcoStar in the intermediate and finish needling provide for an optimum surface of the finished product, according to the manufacturer. The Twisted needle has a twisted working part, for a more defined use of the barbs and a more efficient needling.
Groz-Beckert Academy
Groz-Beckert serves all central textile production and joining processes – from products and services through to an own training programme, the Groz-Beckert Academy.

Besides textile basics, advanced and special courses about tools for the production of textiles, held at the Technology and Development Center (TEZ) in Albstadt, the company also offers individual training courses at the customer's site. The courses are held by experienced experts and are based on the latest methodical and didactical knowledge.
This article is also appears in...