29th October 2015, Winston-Salem, NC
HanesBrands reports seventh consecutive quarter of record results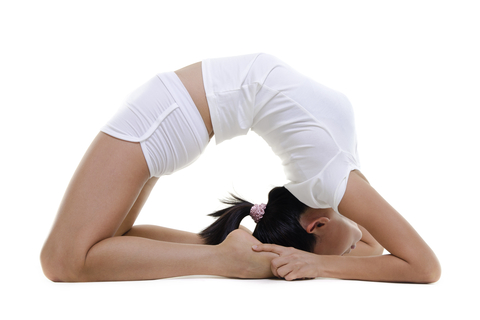 HanesBrands, a leading marketer of everyday basic apparel, has reported a seventh consecutive quarter of record results, including double-digit growth for net sales, adjusted operating profit and adjusted earnings per share.
The record third-quarter was driven by continued acquisition benefits, global supply chain performance and core sales and margin growth in the Innerwear and Activewear segments.
"We had another great quarter of double-digit growth that reflects our continued value-creation potential," said Hanes Chairman and CEO Richard A. Noll. "We again have increased our operating profit and EPS guidance as we continue to drive growth and margin improvement through innovation and acquisition integration. We also reached another milestone in our strategic use of cash flow with the resumption of share buybacks."
Key accomplishments
Net sales increased by 14% to US 1.59 billion in the quarter ended on 3 October 2015. Core sales, which exclude acquisitions and a retailer exit from Canada, increased by 3% in constant currency.
Adjusted operating profit excluding actions increased by 16% to US 251 million, and adjusted EPS excluding actions increased by 16% to US 0.50. On a GAAP basis, operating profit increased 35% to US 208 million and EPS increased 38% to US 0.40.
Acquisitions contribute to results
The April 2015 acquisition of Knights Apparel, a licensed apparel leader, added net sales of US 84 million to Activewear results in the third quarter. In the International segment, DBApparel, a leading marketer of intimate apparel and underwear in Europe that was acquired on 29 August 2014, contributed net sales of US 179 million (EUR 161 million) in the third quarter.
The integration of DBApparel is underway following the completion of consultations with appropriate works councils and unions, while implementation of the Knights Apparel integration plan will begin late in the fourth quarter of 2015.
Key segment highlights
Innerwear net sales increased by 3% in the third quarter, and operating profit increased 5%. Sales of intimates rebounded with high-single-digit growth on strength in bras and shapewear. Sales of basics were up slightly versus the year-ago quarter, despite the expected inventory adjustment of a major retailer that was discussed with second-quarter results.
Activewear results in the quarter were strong with net sales growth of 22% and operating profit growth of 39% driven by double-digit Champion growth and the acquisition of Knights Apparel. Core sales, which exclude acquisitions, increased 2% with growth of more than 30% for Champion in the department-store, midtier and sporting goods channels.
International sales and operating profit increased significantly, despite negative foreign currency impacts, as a result of the acquisition of DBApparel in Europe and strong results in Japan.
Financial guidance 2015
Based on year-to-date results and the outlook for the remaining quarter of the year, Hanes has refined its full-year 2015 guidance for net sales and increased guidance for adjusted operating profit and adjusted EPS.
The company expects full-year net sales of approximately US 5.85 billion and fourth-quarter net sales of approximately US 1.525 billion. To reflect higher profit margins, the company has increased its guidance for full-year adjusted operating profit to a range of US 880 million to US 890 million, or approximately US 231 million to US 241 million in the fourth quarter.
The guidance reflects full-year expectations for the acquisitions of Knights Apparel and DBApparel. Knights Apparel is expected to contribute net sales of approximately US 160 million and adjusted operating profit of approximately US 22 million. DBApparel is expected to contribute approximately €630 million in net sales and approximately EUR 40 million in adjusted operating profit.
This article is also appears in...