3rd November 2014, London
Have a terrible Halloween
It's Halloween again…my Facebook feed is inundated with pictures of random people and friends in white faces and black lipsticks. Most of them look like pandas, others ask me if I like the results of an unfortunate "traditional Day of the Dead make-up tutorial" on YouTube.
I'm only so bitter because I'm jealous, I spent the night in watching a horrible horror film that put me to sleep, without a decent meal and a drink (I'm on the 5:2 diet and yesterday was one of my fast days-boo hoo). I was also very disappointed with "Goth at the BBC" that aired on BBC4 last night, it only had a few (and very popular) performances from some of the mainstram Goth bands from the 80's. So I feel like I should at least try and celebrate Halloween here with you, that's why I've prepared a little collection of beautifully macabre art and fashion.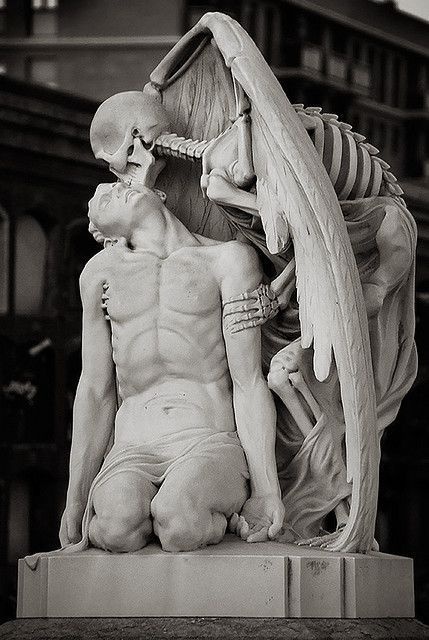 This sculpture, called "The Kiss of Death", is part of Barcelona's Poblenou cemetery and it was commissioned by the Llaudet family to commemorate the death of their young son for his tomb.
I love the rawness of this work of art, it is a tragic reminder of the pain the family was going through and the inevitability of death. It is a powerful memento mori, and rather than remembering their son in happier times, the Llaudet's sculpture immortalizes their excruciating, eternal pain. The winged skeletons that are also so popular in New England tombstones are also a reminder of our mortality, and of life beyond death.

This beautiful picture is by Spanish photographer Antonio Mora. In his work, Mora fuses traditional portraits with landscape images, creating unusual and evocative pairings. The skull is a very popular motif that has become largely used in fashion as well, the human brain has a certain predisposition to identify faces anywhere (that's why effigies of the Virgin Mary have even appeared on slices of toast).
Alexander McQueen has used skeletons and bones extensively in his work, like this lace pencil dress (possibly knitted with a drop stitch pattern) or this wonderful Aran inspired sweater.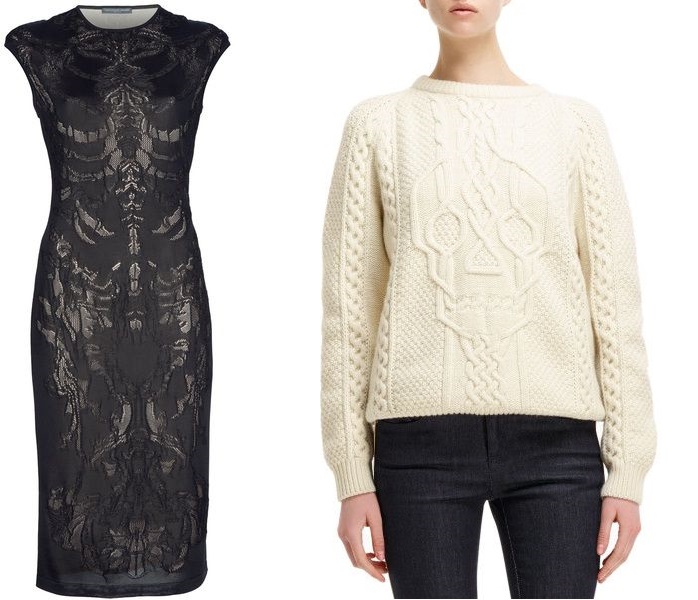 I love this skull top by high-end kids label Caroline Bosmans (www.carolinebosmans.com). The Belgian label focuses on "parents who have taste for fashion and want to express the personality of their children". Every collection is based on a concept story, often with a dark side. That's what I call kidswear!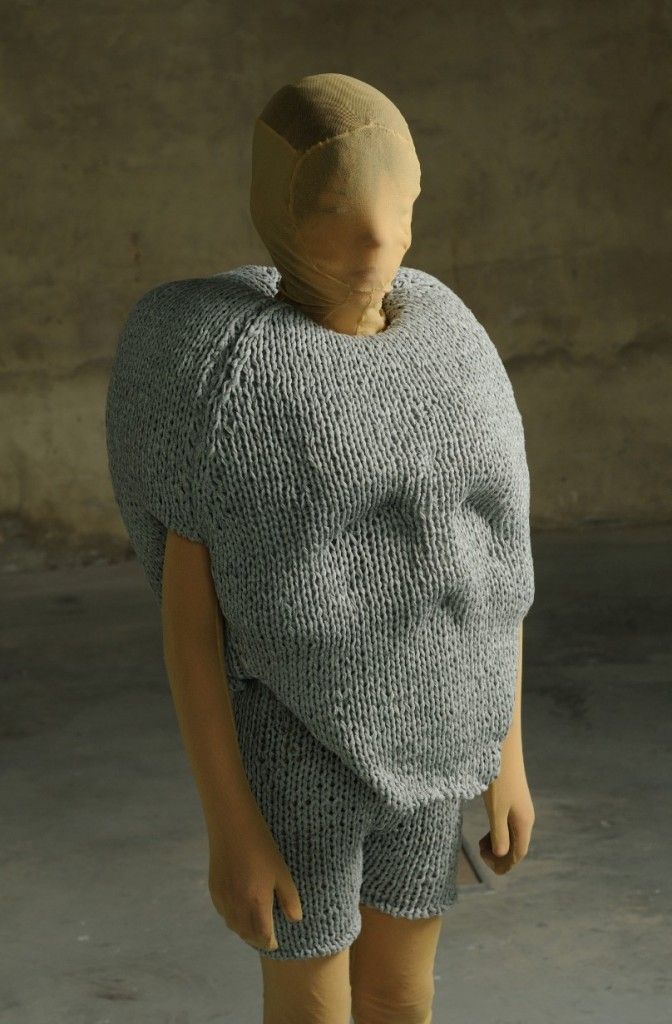 I also like the technical complexity of this dress by Julian McDonald, most of you will probably know it, it's fairly old now but still very contemporary.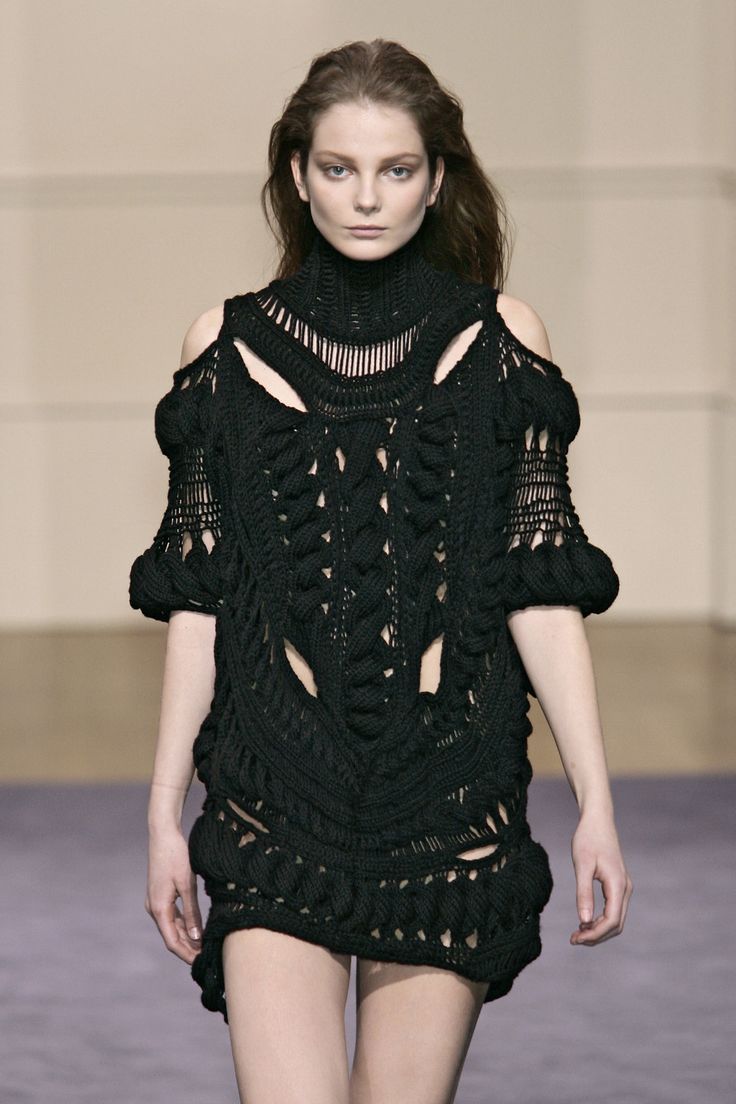 Skull motifs are also very popular amongst crafters, if you're a keen crocheter you can find a few free patterns at this address: www.mooglyblog.com/free-crochet-skull-patterns. I really like the skull shawl and if I had the time, I would definitely make myself one!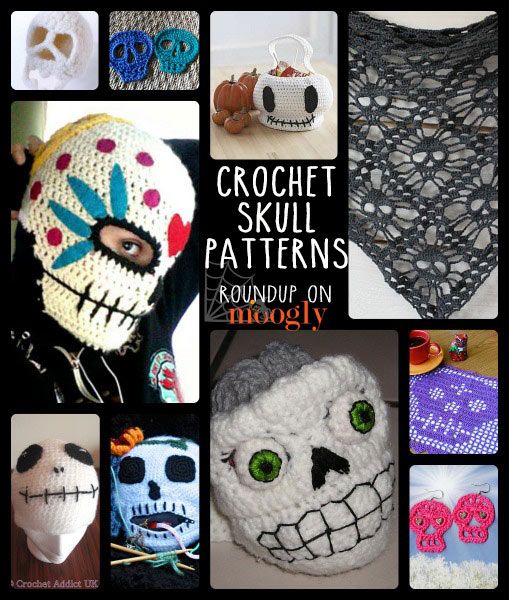 Speaking of crochet, have you seen Katie Jones' work? Katie and I have worked together on a couple of projects and she is now running her own label, have a look at her amazing creations, all lovingly handmade in London www.katiejonesknit.co.uk.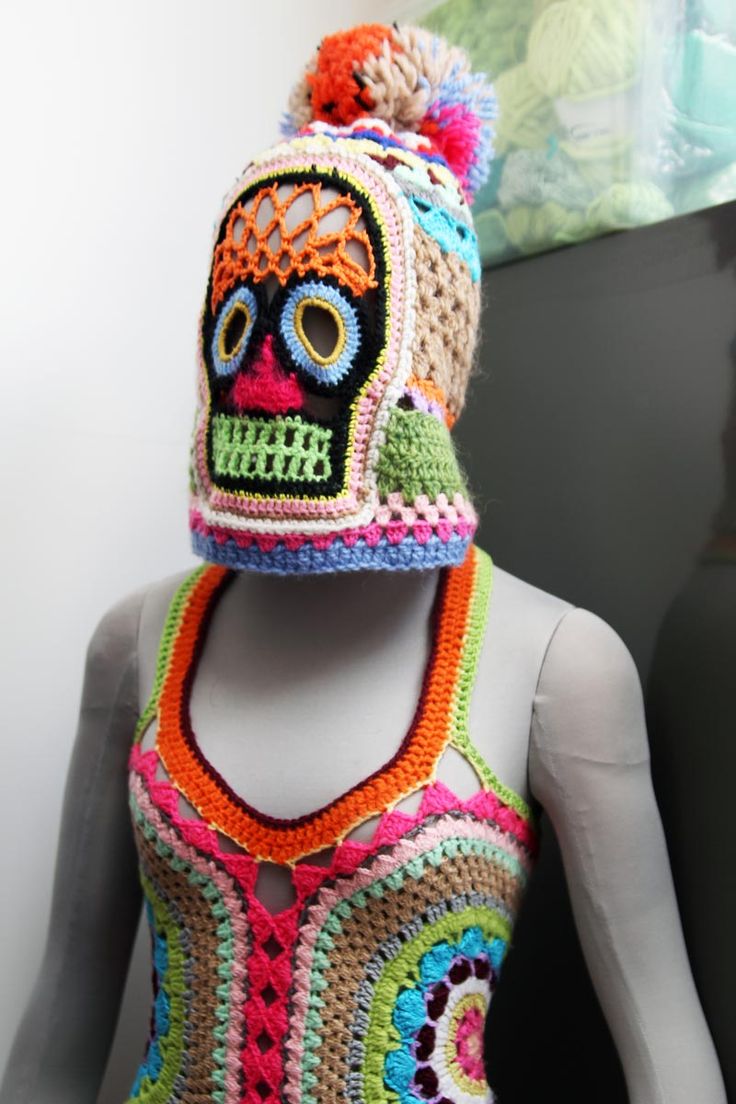 If you want to see more knitted skulls and spooky knitwear, you can follow my "Cool Stuff" board on Pinterest: www.pinterest.com/pin/465207836482851254/. There is one last captivating image by Lydia Kenselaar I would like to share with you, and probably one of my favourite.
Despite doing much research, there is very little I could find other than the name of the artist. This image's lonesome online presence taught me a valuable life lesson, an essential memento mori for the avid knitter: remember you have a life to live beyond knitting!
This article is also appears in...