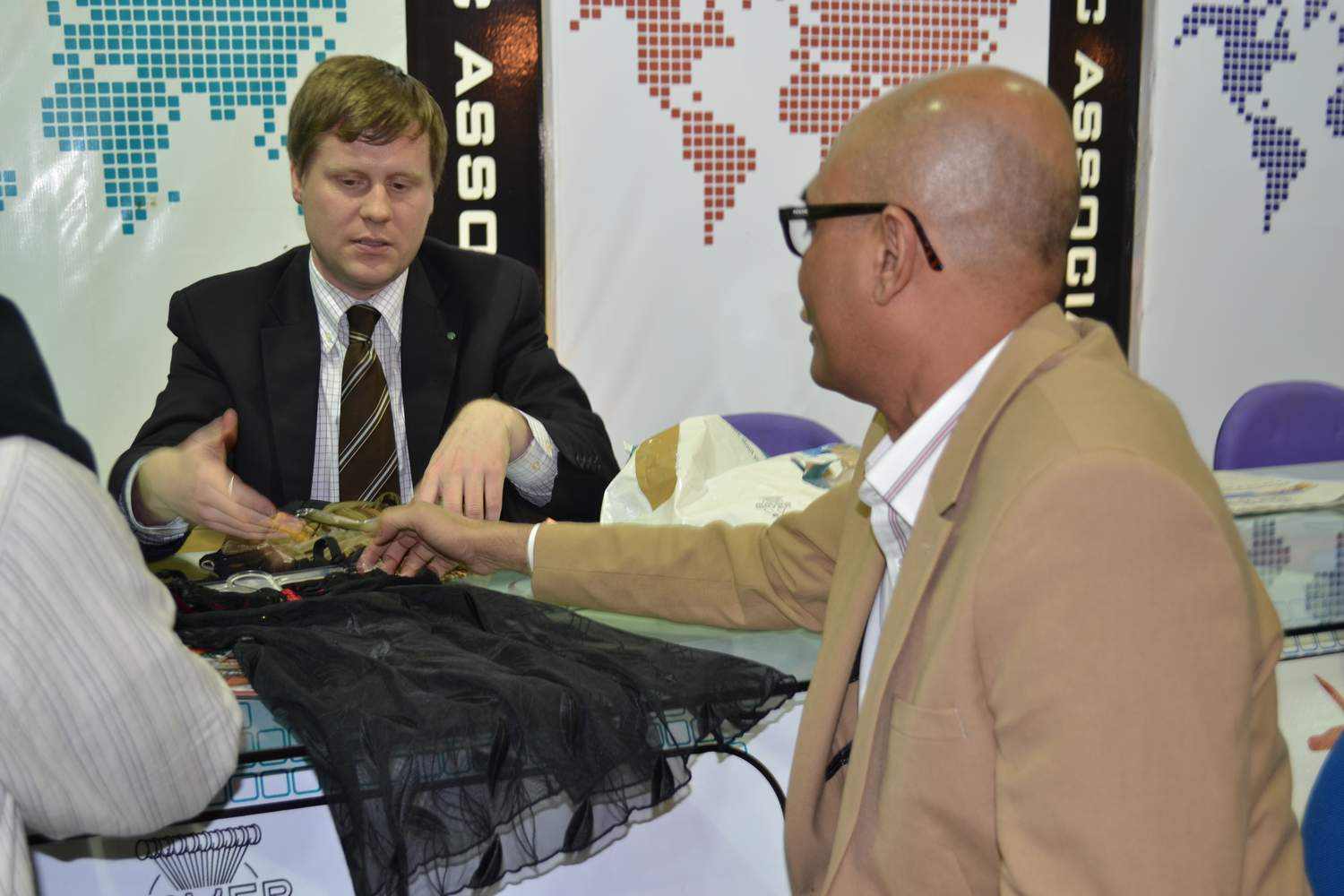 Returning from the DGT 2012 show in Dhaka, warp knitting machine builder Karl Mayer reports that Bangladesh offers it lots of opportunity for success and that the show allowed it to really make its presence felt in a country which is now one of the top producers of textiles and garments.
With its wide range of products on offer, ranging from brightly coloured swimwear through smooth intimate apparel to all-over patterned clothing, Karl Mayer's stand is said to have attracted large numbers of visitors.
Karl Mayer says that fully integrated circular knitted clothing manufacturers were particularly interested in the possibilities of including warp knitted lingerie in their collections and adds that its HKS 2-3 E and HKS 3-M high-speed tricot machines and its RD 2 N and RSE 4-1 raschel machines are ideal for this purpose.
The HKS 3-M and the basic version of this machine, the TM 3, are said to have been the topic of many conversations on the stand especially on the subject of mosquito nets and other semi-technical articles. Karl Mayer says a great deal is currently happening in the market here, since manufacturers are keen to modernise and extend their production capacities.
Another highlight of the show was said to be the brightly coloured saris worn by the women attending to visitors at the front of Karl Mayer's stand. The beautiful colourful garments can either be made from a marquisette fabric produced on the three-bar HKS 3-M or from a grid construction produced on the two-bar HKS and embroidered with beautiful patterns in a variety of colours.
Warping
Karl Mayer's Warp Preparation Business Unit was showing its products in conjunction with its agent, Cott-tex Associates.
For some time, Bangladesh has been a big user of direct and sectional warping machines, sizing machines and indigo dyeing machines and Karl Mayer says that particularly noticeable at this year's DTG exhibition was the demand for denim machines, followed by machines for processing home textiles, shirts and terry goods.
According to Karl Mayer most of the visitors came from Bangladesh, but manufacturers from India and Pakistan also attended the event. A number of specific projects were instigated, which will be set in motion over the next few weeks.
This article is also appears in...