30th December 2013, Wakayama
High-quality circular knitted fabric simulation
Flat knitting machine manufacturer Shima Seiki's SDS-ONE APEX3 apparel workstation can now be used to design circular knit fabric patterns including stripes and jacquard patterns. It can also produce a variety of structure patterns for single-knit fabrics such as jersey and tuck patterns, as well as double-knit fabrics such as rib fabrics. Raised nap fabrics and prints can also be simulated.
SDS-ONE APEX3 offers comprehensive support for everything from product planning, pattern development, colour ways and fabric simulation to output of circular knit CAD bitmap data and generation of sales promotion material.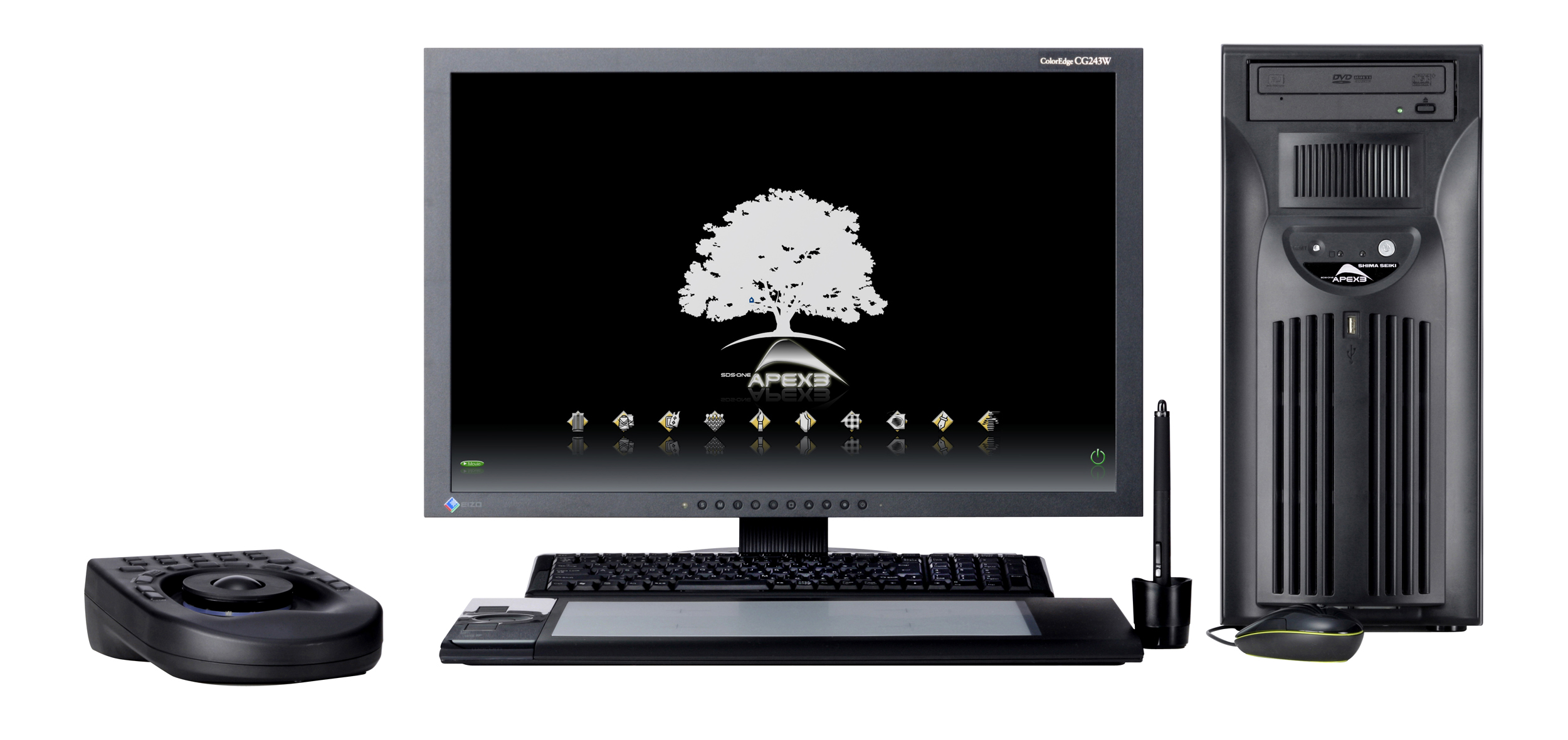 It is an optimal design system for all types of knit fabrics and related products for the apparel industry, including textile converters, circular knit manufacturers, planning companies, OEM and ODM manufacturers, trade firms, yarn traders, interior designers, sporting goods manufacturers, innerwear manufacturers and sundry goods manufacturers.
Creating Patterns
Jacquard patterns and basic structure patterns such as pique and rib are stored in a database. Original patterns can be drawn using the preview screen. Repeated patterns can be converted into pixelated images with consideration given to knitting gauge.
Special Stripe Function
Stripe patterns can be designed by inputting stripe width in millimetres or inches, or by simply drawing a straight line. Taking into account the number of yarn feeder, it is possible to confirm the yarn colour allocated to each feeder as well the size of the entire pattern.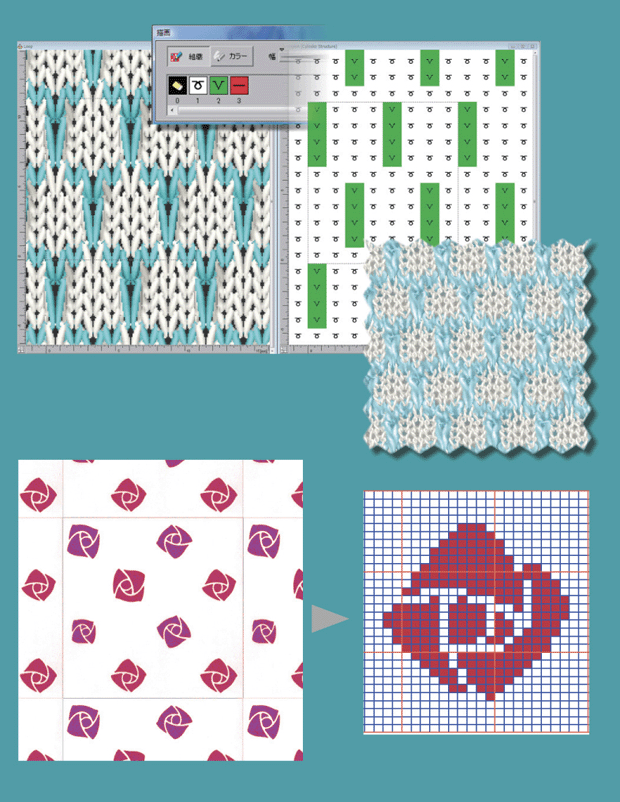 Colourways
Colour evaluation can be performed with colours selected from the colour menu or the Pantone colour guide. Colours can also be directly input through the spectrophotometer. Auto Colorway function creates colour ways by sampling colours randomly from a given image such as conceptual story boards, magazine pages and beautiful scenery photos. It enables you to easily create colour way variations according to design theme and concept.
Yarn Input
Actual yarn can be scanned in to the yarn database for use in realistic simulations which are difficult to tell apart from the actual fabric. Twist yarn, space-dyed yarn and melange yarn can be created as well.
Simulation
Structure pattern and jacquard patterns can be simulated realistically using input yarn to reduce costly sample making. The reverse side of fabrics can be simulated as well.
Simulated or scanned fabric can be draped onto photos or illustrations of garments for checking the final product image. By inputting garment size, the fabric size is automatically adjusted for accurate evaluation.
Compatibility with Circular Knitting CAD
Pattern/structure data can be exchanged between SDSR-ONE APEX and circular knitting CAD using Bitmap data.
Shima Seiki has ISO9001 certification for Design and Manufacturing of Design Systems.
This article is also appears in...