28th September 2011, Vancouver & Portland, OR
Hong Kong knitter signs CRAiLAR flax fibre deal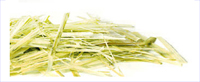 Naturally Advanced Technologies Inc. (NAT) has entered into a purchasing agreement for a minimum of one and a half million pounds of CRAiLAR Flax fibre with Brilliant Global Ltd, the Hong Kong-based private label knitwear manufacturer which produces a broad spectrum of sweater and accessory items in natural fibres for globally recognized brands. The agreement is to commence in October 2011.
"This agreement represents our third purchasing agreement since March and brings our total client roster to seven global brands," said Ken Barker, CEO of NAT.
"Brilliant works with the most recognizable brands and retailers in North America and we intend to demonstrate the significant capabilities of CRAiLAR Flax to perform seamlessly within its portfolio, while integrating a sustainable, all-natural fibre into its textile mix and its consumer product story."
Since March 2011, NAT has signed development or purchasing agreements with HanesBrands, Georgia-Pacific, Levi Strauss & Company, Cintas Corporation, Ashland Inc., and Westex Inc.
Naturally Advanced Technologies Inc. develops renewable and environmentally sustainable biomass resources from flax, hemp and other bast fibres. The company, through its wholly owned subsidiary, CRAiLAR Fiber Technologies Inc., has developed proprietary technologies for production of bast fibers, cellulose pulp, and their resulting by-products in collaboration with Canada's National Research Council.
CRAiLAR technology is said to offer cost-effective and environmentally sustainable processing and production of natural, bast fibres resulting in increased performance characteristics for use in textile, industrial, energy, medical and composite material applications. The company was founded in 1998 as a provider of environmentally friendly, socially responsible clothing.
This article is also appears in...