21st May 2018, Washington, DC
58% of US sock imports come from China
According to recent statistics published by the US Department of Commerce, the United States, the world's largest importer of hosiery products, imported $2.2 billion worth of socks in 2017 and in the January-March period of 2018, approximately $458.3 million worth were imported.
China is the largest supplier of socks to the US, with a 58% market share, according to the statistics. El Salvador was the second largest supplier of socks to the US after China, exporting $253.4 million worth of socks to it in 2017. Honduras was in third place, exporting around $184 million worth, followed by Pakistan in fourth place with exports to the US worth just over $120 million in 2017.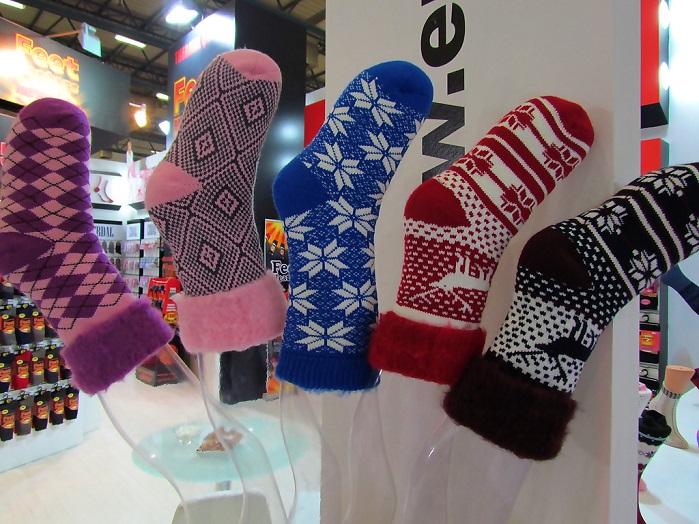 US imports of hosiery in 2017 increased by 2.4% compared to the previous year, with China's exports increasing 1.8%. Exports from El Salvador, increased by 23.1% in 2017.
The US imports over $10 million worth of socks from 13 countries and over $100 million worth from just 4 countries (83.2% of total US imports of socks).*
USA- Imports of HS 6115 (Pantyhose, socks & other hosıery, knıt or crochet) in $US.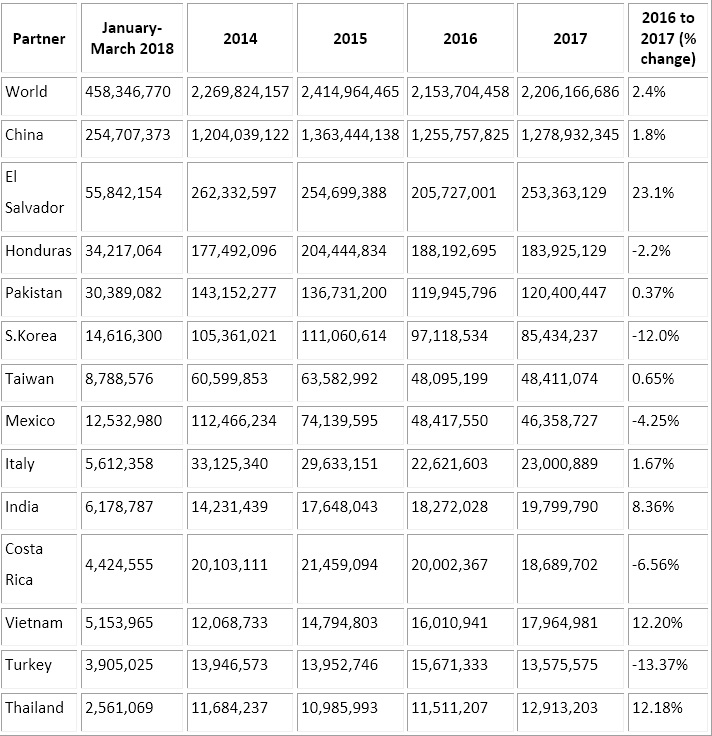 *Statistics provided by the Office of Trade and Economic Analysis (OTEA), Industry and Analysis, International Trade Administration, U.S. Department of Commerce.
This article is also appears in...