27th November 2019, Paris
Busi enchants with machine on show at iconic Parisian store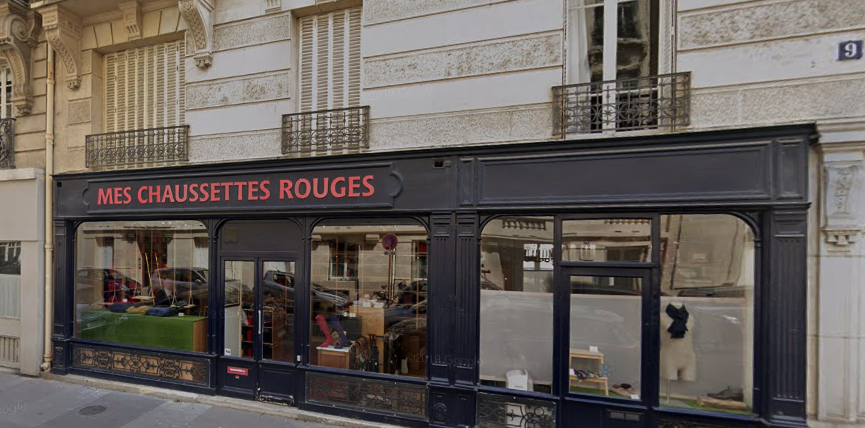 Leading Italian sock machine producer Busi Giovanni has been enchanting Parisian shoppers over the past few months. One of company's high-quality socks knitting machines has been running in production at the Mes Chausettes Rouges shop on Rue César-Franck, just minutes from the Eiffel Tower.
The high-end publicity campaign caught the eye of leading Italian daily newspaper Corriere Della Sera as well as France's leading financial paper Les Echos. Corriere Della Sera describes the scene at the high-end retail spot:
"It stands there, grey and yellow ochre with its colourful fortresses in the atelier of rue César-Franck, a few steps from the Eiffel Tower. Fil D'Ecosse, vicuna, but also linen and cashmere: for the past ten years the store of Jacques Tiberghien and Vincent Metzger is the Parisian reference point - but not only, given the growing numbers of the online shop too - for hosiery male haute couture," the newspaper reported.
"And for some months now it has been hosting a machine for the production of Busi socks, the Botticino company that since 1958 has specialized in the design and construction of single-cylinder machines with needles in the dial for the production of high-quality stockings, socks and tights. We use it for seminars and serial demonstrations with customers, but it is also ideal for small series and special orders "expressed": an advantage at a time when the entire sector is trying to renew the shopping experience in the stores," the two founders of Mes Chaussettes Rouges explained to Les Echos .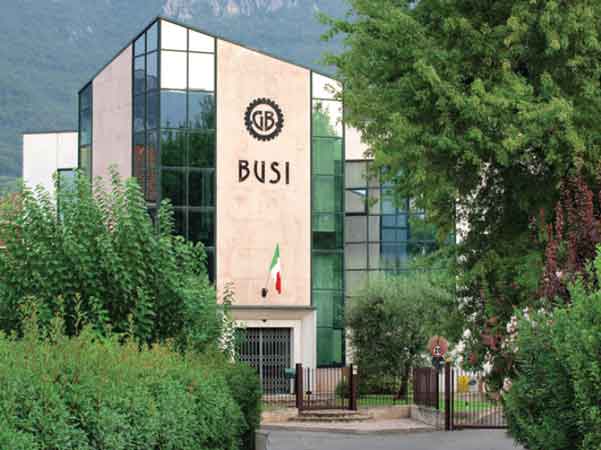 Busi Headquarters near Brescia, Italy. © Busi Giovanni.
"With our technology we can produce different types of stockings with an infinite number of designs. We have always positioned ourselves on the high end and that is why we preside over niche markets, as well as the certified medical with graduated compression stockings. Our presence in the Parisian workshop demonstrates the quality of our machines," the plant manager, Massimo Montini told reporters.
"Having reached the third entrepreneurial generation after the untimely death of Gianmario Busi, son of the founder Giovanni, the company, which will close 2019 with a turnover of 5 million and a share of exports close to 95%, is experiencing a process of reorganization of the activities that passes in particular through the training of personnel."
"We want to remain an industrial reality with an artisan soul, in the sense that our added value is the extreme personalization and care of machinery, all produced here by our 40 employees, but we are embracing where possible the logic of lean production for continuous improvement," concluded Massimo Montini.
"Innovation passes from there, from a deeper knowledge of the needs of the customers and from a constant training of the operators who work with our technology".
This article is also appears in...