11th March 2015, Hildebran, NC
Canadian sock maker to invest US$16 million and create 200 jobs in North Carolina
According to a report on the Charlotte Business Journal website this morning, a 60 employee sock plant in the small town of Hildebran in Burke County, NC, is set to become a symbol for returning textile production back to the US and bringing new foreign investment to the country.
Canadian company, Peds Legwear, will cut the ceremonial ribbon on the small sock-making operation this morning the report says. Federal government and Wal-Mart Stores Inc. officials planning to attend the event are said to excited not about the size of the operation today but the plans for what could happen as America brings back manufacturing and production jobs.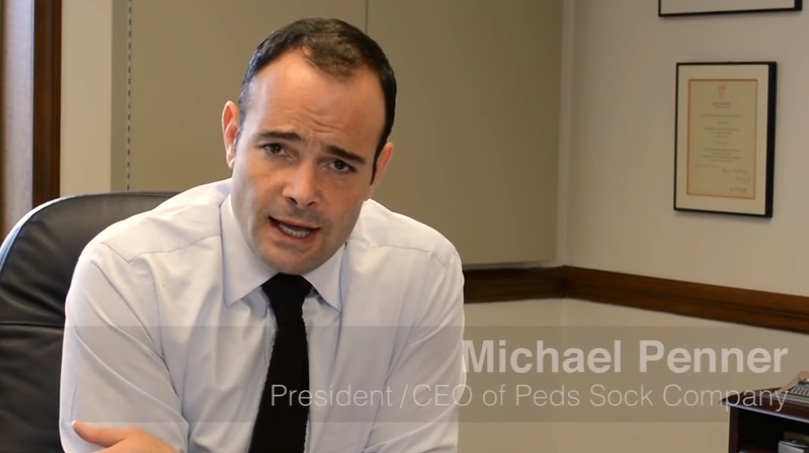 Peds Legwear, a unit of Richelieu Legwear International Inc. of Sorel, Quebec, plans to spend $16 million on the former International Legwear Group plant. In the process, Michael Penner, CEO of Peds Legwear, wants to bring more than 200 jobs to the facility, he told N.C. officials in June, according to the report.
The Hildebran facility is expected to make 16 million pair of socks per year on advanced knitting machines.
Watch the movie to hear what Penner has to say about reshoring …
According to the Charlotte Business Journal, if Penner is successful, Peds Legwear could receive $2.9 million in Job Development Investment Grant funds in return for bringing jobs to Burke County - the JDIG incentives come in the form of rebates to the company over a dozen years of employees' state personal income tax withholdings.
Penner and Peds Legwear have become a prime example of the federal SelectUSA program that encourages direct foreign investment in the U.S., the report says The program has pointed Peds Legwear toward federal grant programs and tax breaks it will receive as a Canadian company investing in this country.
This article is also appears in...