23rd August 2016, Montreal
Gildan completes acquisition of Peds Legwear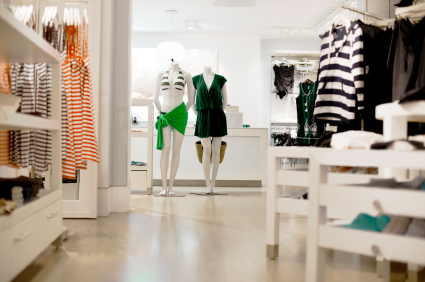 Gildan Activewear, a leading supplier of quality branded basic family apparel, has completed the acquisition of Peds Legwear (Peds), for a total of US$ 55 million.
"The Peds brand comes with a strong heritage, particularly in the ladies category, and is a good complementary addition to Gildan's growing portfolio of brands," commented Glenn Chamandy, President and CEO of Gildan.
Quality foot apparel and legwear
Peds is a marketer of quality foot apparel and legwear products, including ladies' no-show liners, socks and sheer, and therapeutic hosiery sold mainly under the Peds and MediPeds brands to US and Canadian retailers.
The company currently generates annual sales of approximately US$ 80 million supported by sourced production and a company-owned state-of-the-art manufacturing and distribution facility in Hildebran, NC.
"This company was originally founded 80 years ago in Quebec and we are proud to have successfully built Peds and MediPeds into such strong brands," said Michael Penner, CEO, Peds Legwear. "Gildan has had great success over the years building its manufacturing leadership and strong portfolio of brands and we feel it is well positioned to take the Peds brands to new heights."
Gildan manufacturing facilities
Gildan owns and operates vertically-integrated, large-scale manufacturing facilities which are primarily located in Central America, the Caribbean Basin, North America and Bangladesh. These facilities are strategically located to efficiently service the quick replenishment needs of its customers in the printwear and retail markets.
Gildan has over 47,000 employees worldwide and is committed to industry-leading labour and environmental practices throughout the company's supply chain.
Gildan products
Gildan is a leading manufacturer and marketer of quality branded basic family apparel, including T-shirts, fleece, sport shirts, underwear, socks, hosiery, and shapewear. The company sells its products under a diversified portfolio of company-owned brands, including the Gildan, Gold Toe, Anvil, Comfort Colors, Alstyle, Secret, Silks, Kushyfoot, Secret Silky, Peds, MediPeds and Therapy Plus brands.
Sock products are also distributed through the company's exclusive US sock license for the Under Armour brand, and a wide array of products is also marketed through a global license for the Mossy Oak brand. The company sells its products through two primary channels of distribution, namely printwear and retail markets.
The company distributes its products in printwear markets in the US, Canada, Europe, Asia-Pacific and Latin America. In retail markets, the Company sells its products to a broad spectrum of retailers primarily in the US and Canada and also manufactures for select leading global athletic and lifestyle consumer brands.
This article is also appears in...