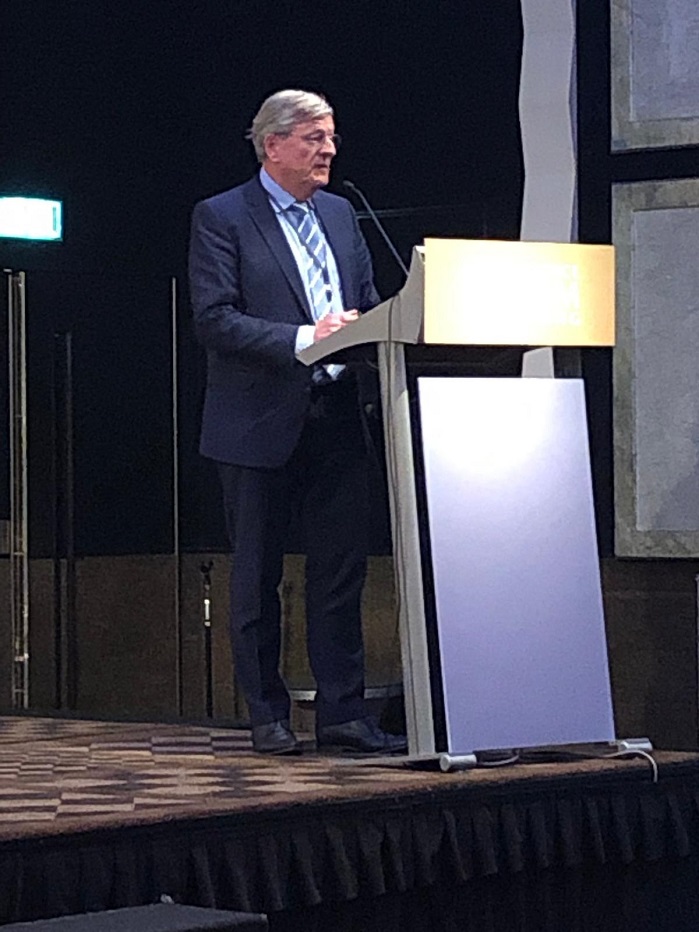 IAF President Han Bekke presented at the 14th edition of Prime Source Forum last week in Hong Kong, stating that the apparel supply chain is dramatically fragmented at the moment. He mentioned the many initiatives worldwide to make the sector more sustainable.
"There is absolutely a must to improve the performance of our supply chain in terms of social, safety and environmental conditions under which we make and trade our products, he explained. "The way it is done though is not efficient, with many national or regional initiatives, different codes of conduct, standards and different audit systems. This leads to many avoidable costs in a sector where margins are constantly under pressure."
More collaboration in the supply chain is therefore needed, he said. IAF (International Apparel Federation) has therefore taken the initiative to participate in projects with global reach and focus on industry development and harmonisation. In his address to the Forum, Mr Bekke mentioned the collaborative work with OECD, SLCP and ITMF to reduce audit and standard fatigue. With SAC, IAF works on SME alignment of its Higg's index. Mr Bekke invited others to support these initiatives during his speech.
IAF is the only global network for the apparel industry with members in more than 60 countries around the globe. Its mission is to unite all stakeholders of the fashion and apparel industry including brands, retailers, manufacturers, suppliers and country associations from around the world to enable and promote smarter, stronger and more sustainable supply chains.
The 35th IAF World Fashion Convention will this year be held from 12-13 November in Lahore, Pakistan.
This article is also appears in...