Innovative Italian sock knitting machine manufacturer Busi Giovanni is ramping up the promotion and production of its BUSI Medical line of compression stockings knitting machines, following strong sales in Italy and elsewhere. According to Busi the BUSI Medical offers the compression hosiery manufacturer a range of features and benefits which its competitors do not offer and this is driving current sales.
True rib compression stockings
Busi's BUSI Medical machine is said to offer several significant advantages over similar competitor machines which are currently available on the market.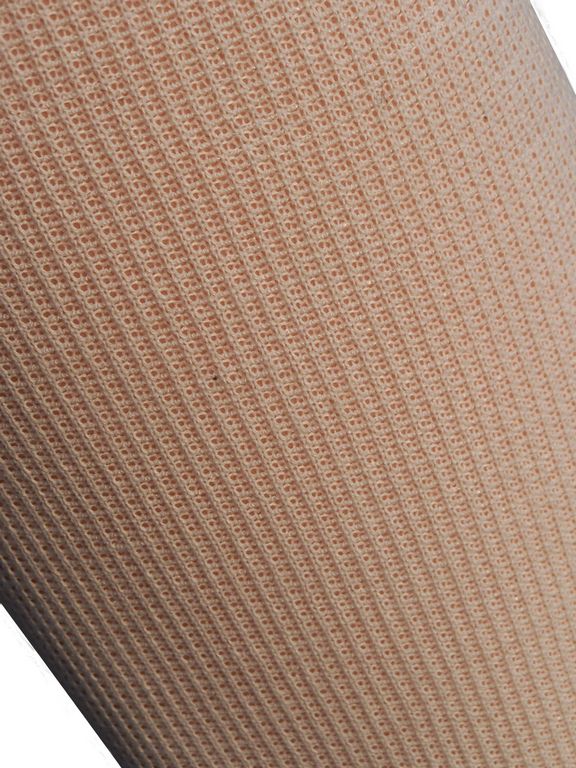 One of the main advantages is that Busi's machine has dial as well as cylinder needles, which enable it to knit true 1x1 rib compression stockings. This is one of the technical innovations which Busi has become known for in general socks manufacturing and makes it unique in medical compression stocking manufacture. Most compression stockings are made in plain and mock rib structures which do not offer the same compression properties as true rib stockings.
Automatic toe closing
Another Busi technical innovation, which is also highly regarded in socks manufacturing, is the company's Rimaglio automatic 'loop by loop' toe closing device, which can be fitted to the BUSI Medical.
According to the company, no other machine in the market can offer the same feature. "This is an extremely important factor, since medical socks normally must be linked loop by loop, as this operation is expensive and difficult to carry out," Busi says.
5 colours branded compression stockings
Another BUSI Medical advantage over competitor machines is the possibility of using the 5 colour patterning feature to embed high quality branding details or sizing information in the stocking. Busi says its competitors machines are much more limited in their patterning possibilities which results in the poor clarity of such knitted details.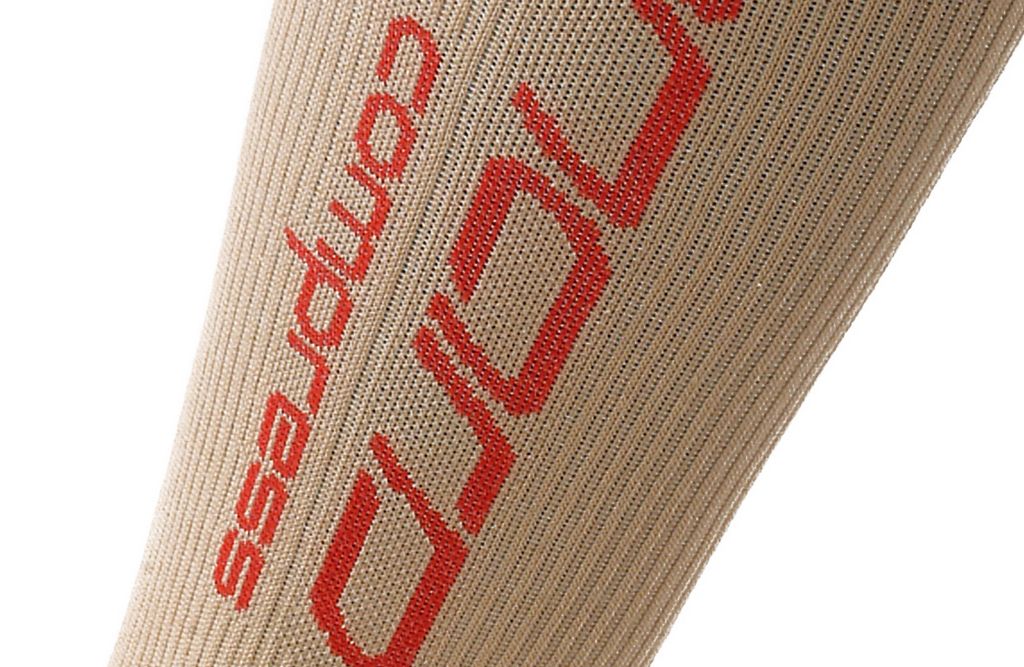 "All of these factors make Busi medical machines more suitable for manufacturing higher quality compression socks and at a lower price than competitors in the same marketing segment. The optional toe-closing device ensures a completely finished product extremely fast," Busi explains.
Technical details
New from Busi at last autumn's FIMAST hosiery machinery exhibition was the BUSI Medical in a 312 needles, 26 gauge, 4" diameter format - a machine designed to produce knee high compression socks in classes 1, 2 and 3. A 26 gauge machine on show was fitted with the optional Rimaglio 2.0 toe closing device – and this is thought to be the finest true linking toe closing solution on the market.
BUSI Medical is a high production single cylinder sock machine with latch needles in the dial which enable it to produce all three classes of medical compression socks in true rib or plain with elastic via electronic control and two knitting feeds.
Graduated compression is achievable through the multi-stiffening that can be activated at the same time in all the step motors and through the graduation of the feeding of the covered elastic yarn. Needle selection is made by 8 electromechanical actuators.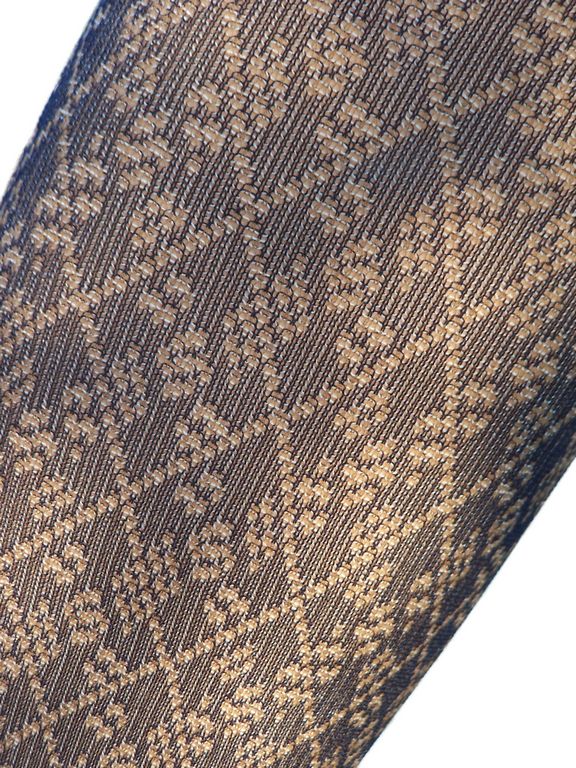 Additionally the BUSI Medical can produce socks with double welt and mock rib with elastic using its dial needles. Another possibility is adding mesh patterns in two feeds on a base of flat stitch and mock rib. 'Embroidery' patterns can also be added in up to 5 colours per course on the same base structures.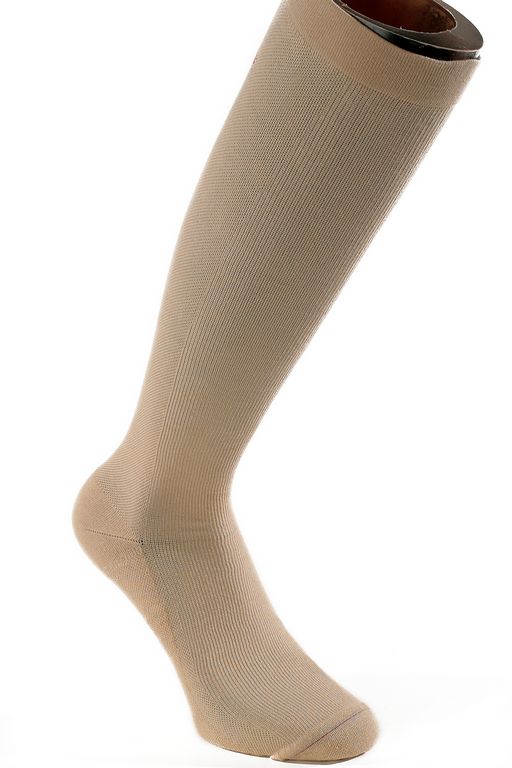 Different machine diameters and needle counts allow the user to achieve the desired stocking sizes whilst meeting the required constant compression values.
Diabetic socks
Busi's Rimaglio closed toe feature is also said to be ideal for diabetic socks where seamed socks are out of the question. Rimaglio 2.0 is a mechanically 'cleaner' or simpler system than its predecessor which has been designed to minimise downtime and facilitate easier maintenance. At FIMAST, two versions of the BUSI medical were shown in different needle counts, each of which were fitted with Rimaglio 2.0. One model was producing a diabetic sock with terry sole and the toe closing on both models was very impressive.
Compression stockings with terry
Busi also offers a version of the IDEA Medical with terry knitting facility. The BUSI Medical Terry machine is equipped with a terry device for the production of 'sandwich terry' that enables the fully automatic switching from plain stitch to half terry and to full terry. As an option the machine can be equipped with a terry device that allows knitting sandwich terry and normal terry even in the same sock without any mechanical change.
Download the BUSI Medical technical specifications
Download the BUSI Medical Terry technical specifications
Since 1958 Busi Giovanni Srl has specialized in the design and construction of single-cylinder machines with rib needles in the dial for the production of high-quality stockings, socks and tights. Today, Busi is recognized worldwide as one of the most inventive producers of machines for high-performance and high-tech socks.
The company is a supplier to the most important producers of wool and cotton stockings, socks and tights, for the men's, women's and children's markets: classic, patterned, sports, technical-sports, as well as medical, with special solutions for graduated compression.
Busi sells in more than 50 countries around the world (90% export) through a network of partners that provide distribution and service. The company's factory has a covered surface area of 2000 m2 and a staff of 35.
Further information
Busi Giovanni S.r.l. Via Molini, 24 25082 Botticino Sera (Bs) Italy
Tel: +39 030 2190304, Fax +39 030 2693387
E-mail: [email protected]
This article is also appears in...