6th March 2020, Gipuzkoa, Spain
ISPO welcomes SLS technical sock from Lorpen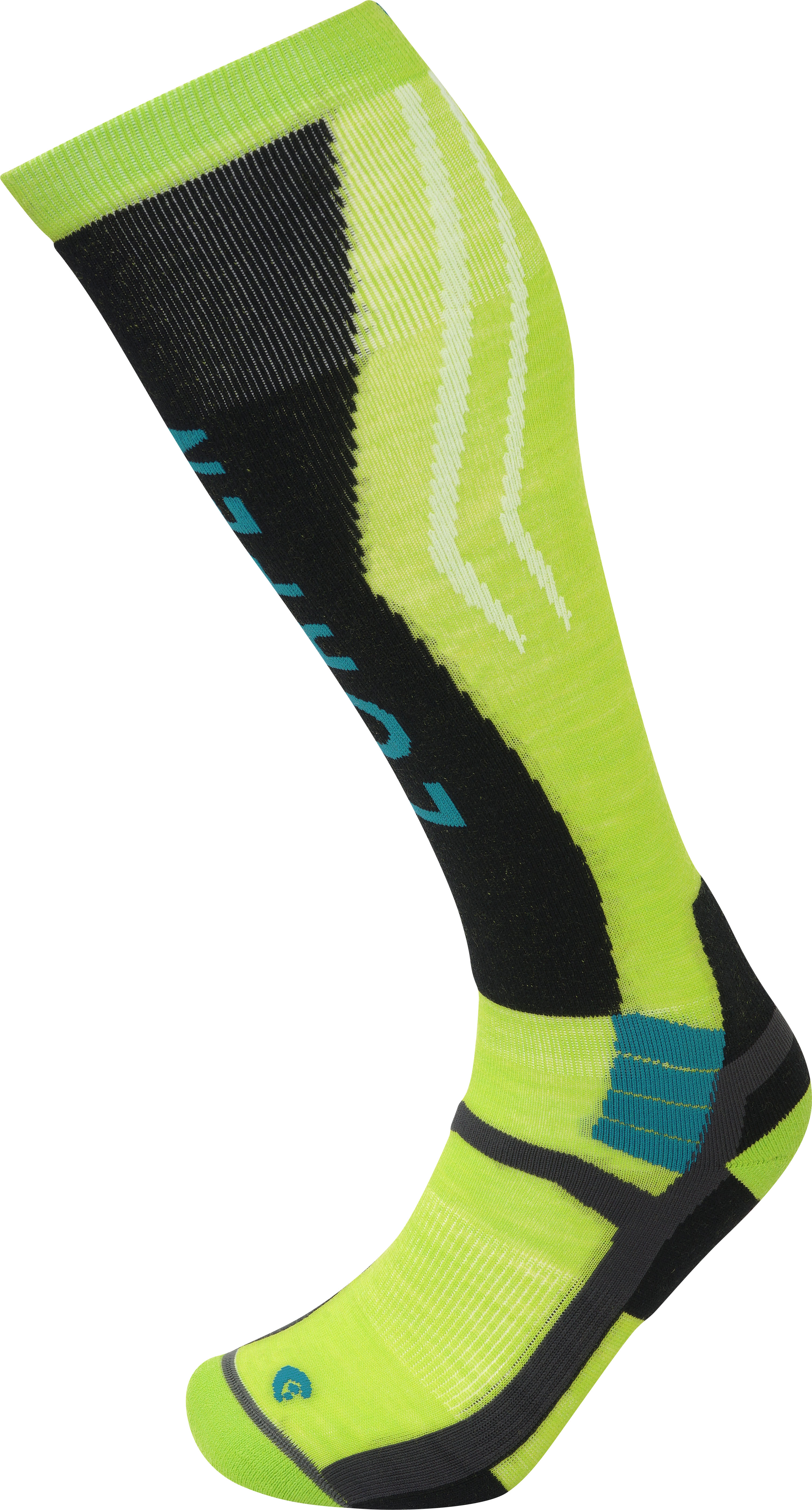 © Lorpen.
The Spain based Lorpen brand, which specializes in the design and production of outdoor technical socks presented its new Autumn-Winter 2020-2021 collection at ISPO this season. Lorpen reports its new developments were very well received.
"Overall, the new design applied to the winter models in this collection, with a much more modern and technical image, has been very well received," the company said today in a statement.
"Thanks in part to the application of Selective Layer System (SLS) technology, it results in a range of colour contrasts and where the worked structure of the sock is visible. Through the SLS proposal, the application of T3 technology for an improved product has been carried out, by area, taking into account consumer needs based on the activity to be performed. Therefore, it can be said that Lorpen has taken its own T3 technology to unknown limits, designing socks in a smarter way."
"More specifically, the Ski Mountaineering model, in line with the autumn-winter 2020-2021 collection, using T3 technology with SLS, has caused a sensation," Lorpen adds.
"A very technical sock that, has been the most difficult to design due to the excessive sweat that this activity generates, for which it has been necessary to apply more ventilation in the sock, in addition to a greater degree of flexibility and adaptability in specific areas."
"But, nevertheless, the great effort has resulted in a very technical sock with a modern attractive look and image."
Lorpen says it has outdone itself with this collection. It says it already revolutionized the sector when it introduced its three layer technology using different threading (T3) and when it applied Polartec Power Stretch to its performance models.
"Now with SLS technology, its offer is even more perfect. And all this innovation is carried out in a village near the Pyrenees, in Etxalar, thus having an exceptional test bench at the door of its factory, producing footwear engineering at the highest level to offer the best product in the outdoor technical socks sector," the brand concludes.
Lorpen is a leading brands in technical socks designed for outdoor activities, especially skiing, hiking, and mountaineering. A leader at the national level, established in North America and present in more than 60 countries through agents and distributors, in recent years its sales levels have had an upward trend. Currently, 70% of its sales are outside of Spain. Lorpen also sponsors high-level athletes like Gerlinde Kaltenbrunner and Alberto Iñurrategi.
In 2014, Lorpen joined Ternua Group, a company specialized in the design, production, and distribution of sports and urban technical apparel, which also includes the brands of Ternua, Astore, and Loreak Mendian.
This article is also appears in...