12th December 2016, Germany
Lederer Elastic Yarns: Lycra's coverer of the month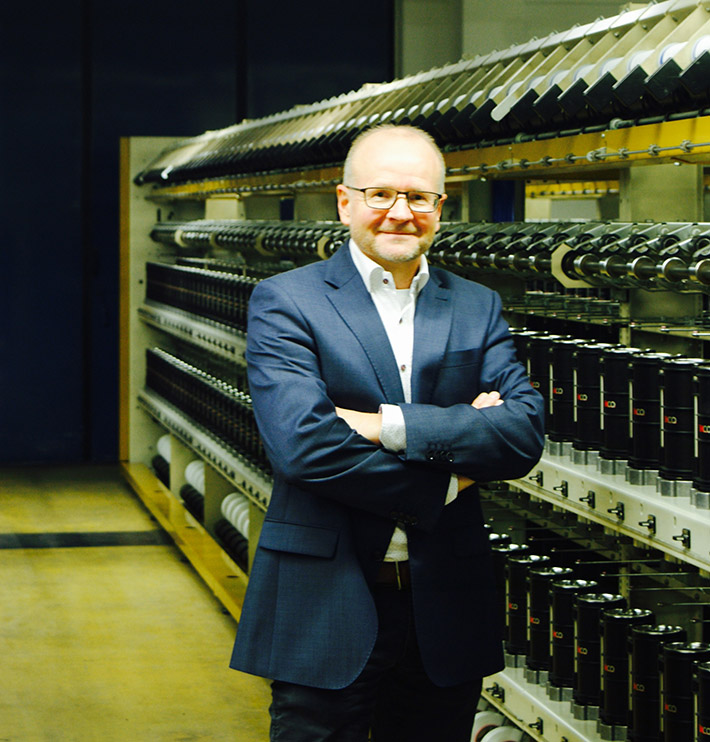 Lederer Elastic Yarns, a leading producer of covered elastic yarns for a range of applications, has been using Lycra fibre to help achieve high quality products for transparent fashionable hosiery garments that feel soft and are comfortable to wear.
The firm was founded in Germany in 1948 by Jörg Lederer, and has since then been supplying leading European manufacturers with a variety of yarns – covered, air-interlaced, Hamel Elasto-Twist, air-jet or core-spun – for applications ranging from fashionable legwear (hosiery/socks), to fabrics and medical products (compression products).
The company now says it is prepared to invest in new technologies and manpower to further support its innovative approach and German manufacturing. Invista's Lycra brand has recently interviewed Klaus Sutter, Lederer's Managing Director, to learn more about the company.
Which Lycra fibre products do you use in your yarns?
Klaus Sutter: More than half a century after we first started processing at our company, we still believe that the Lycra 178C fibre is the most important development for fashionable hosiery. It enables the manufacture of high-quality, transparent hosiery garments that feel soft and are very comfortable to wear.
For medical products that feature compression we use Lycra 902C fibre as an inlaid thread. Its elasticity and very low hysteresis make it the ideal fibre to use in applications requiring constant compression, while still offering high functionality and fantastic comfort.
How did your use of Lycra fibre come about?
KS: Back in the 1950s, not long after our company was founded, there was already a constant and growing demand for elastic yarns. We needed to find a supplier that shared our passion for quality. When DuPont invented Lycra fibre in 1958, we knew we found our answer. We have been using Lycra fibre with great success for decades now. The Lycra brand was, and still is, synonymous with high quality, and we have enjoyed outstanding technical support since the beginning. We are proud to be an early adopter of this important innovation.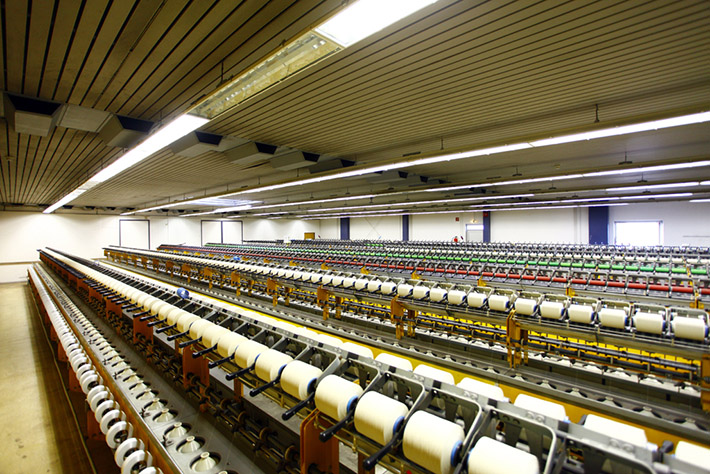 Customers have increasingly high demands today, how do you meet them?
KS: We have moved away from standardization and towards creating individual, customer-specific innovations that enable them to create high-quality products. When it comes to hosiery and medical products, we offer the greatest possible support in Germany and throughout Europe.
In order to control costs, we source our raw materials almost exclusively from European suppliers and, something we are deeply proud of, we still manufacture in Germany. The shorter distances result in lower transportation costs and faster delivery times. This saves a huge amount of time, which we can pass onto our customers as a lower price.
How do you ensure consistently high quality?
KS: Our R&D department is indispensable. Each day our staff performs technical analyses and quality control tests in order to ensure our products are meeting our exacting standards. That's how we guarantee we are delivering the best yarns to our customers.
This article is also appears in...