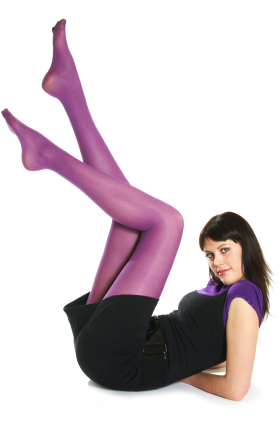 A major British multinational retailer Marks & Spencer is considering playing a pivotal role in the revival of a pioneering fashion brand Adria, which closed down over a decade ago, The Telegraph reports.
Adria, a leading hosiery supplier was founded in 1961 by the late Rolf Noskwith, a Bletchley Park codebreaker who went on to take over his father's textiles business. The company became a fashion industry pioneer by responding to the swinging Sixties trend for miniskirts with seam-free stockings, which ended below short hemlines.
For many years Adria was Marks & Spencer's biggest hosiery supplier. However, it was later sold to another clothing manufacturer, which moved production to Turkey, Bangladesh and later Cambodia, the newspaper reports.
Resurrecting the site
Mr Noskwith's son, Adrian, is leading plans to resurrect the site. He has put together a team of former Adria and Marks & Spencer employees to launch a new hi-tech facility in Strabane, Northern Ireland, where the old plant was located for 45 years ­before closing down in 2006.
Mr Noskwith has held detailed talks with Marks & Spencer about becoming the company's main customer and is now trialling automated machinery to make tights. The technology is expected to cost between £2 million and £3 million and would be financed by the entrepreneur and Northern Ireland's government grant scheme.
Automation is key
Mr Noskwith said that he believed that "automation is the only way we can bring manufacturing back to the UK". He said that the factory would still boost the local community as it would create jobs for engineers, support staff, transport and logistics workers. "There is a real knock-on effect and Strabane has the highest unemployment in the country," he said.
It is understood that M&S boss Steve Rowe is keen to bring some of the chain's manufacturing back to the UK, so that it can respond more quickly to fluctuating demand. He also believes big retailers can play a key part in boosting deprived areas. However, retailers face challenges in recruiting skilled labour and ensuring factories are compliant with ethical standards.
This article is also appears in...