11th November 2016, Detroit, MI
SABG acquires US based Twin City Knitting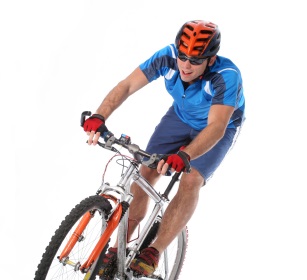 Huron Capital Partners LLC has announced its portfolio company, Sock & Accessory Brands Global (SABG), has acquired Conover, North Carolina-based Twin City Knitting Company (TCK).
Founded in 1961, TCK is a designer, manufacturer and wholesaler of performance athletic socks, predominantly serving the team sports market with products, such as customized team socks. The majority of the company's products are manufactured in the United States.
"TCK is a well-recognised name in the American team sports apparel market," said Tom O'Riordan, CEO of SABG. "The acquisition of TCK is expected to provide SABG with access to a variety of new buying organisations and distribution channels. It will also add domestic manufacturing capabilities to SABG's current operations, which we expect will allow for faster turnaround times to meet customer needs."
Integrating businesses
TCK will continue to operate out of its existing facilities in NC, and the prior owners, Joseph Lamb and Fran Davis, will retain their roles with the business. In addition, Fran Davis will join the Board of Directors SABG.
"We are thrilled to be partnering with SABG and Huron Capital," said Fran Davis, co-owner of TCK. "TCK brings an established brand in the team sports market to SABG, and we are excited to begin working together to build on each company's respective strengths. I look forward to joining the Board of SABG and continuing to ensure we remain the leader in the team sports sock market."
Nick Barker, Partner at Huron Capital, added: "We like the team sports market, and believe it's relatively stable from a fashion trend standpoint. We look forward to working with the SABG team to integrate these two businesses, and continue to seek additional acquisition opportunities for SABG."
Twin City Knitting
Twin City Knitting Company, of Conover, NC, founded in January of 1961, is a hosiery business that specializes in innovative and quality socks for all areas of athleticism and recreation. Manufacturing began a half-century ago and expanded to include a wide array of socks, stirrups, sanitary liners, knit hats, beanies, headbands, wristbands, scarfs, and custom hosiery.
Today, the company's diversified facilities include a manufacturing plant, a corporate office and distribution centre, and a regional warehouse, all located in the Catawba Valley. TCK remains an American-owned company with domestic manufacturing capabilities. It is a direct importer of knitted products, handles an extensive list of private branded labels.
This article is also appears in...