Hasan Gulveren reports
ITM 2018, the most important textile technology show in the region, where domestic and foreign companies made business connections and realised sales worth millions of dollars this week, concluded in Istanbul, Turkey.
The trade fair hosted companies that operate in various sub-sectors of the industry, ranging from weaving, to knitting, digital printing, dyeing and finishing. The show occupied an area of 120,000 square metres of the Tuyap Fair and Congress Center. The most successful edition of ITM so far hosted 1,050 exhibitors and representatives from 45 countries. According to organisers, the event welcomed record-breaking 50,000 visitors, compared to 49,000 visitors in 2016.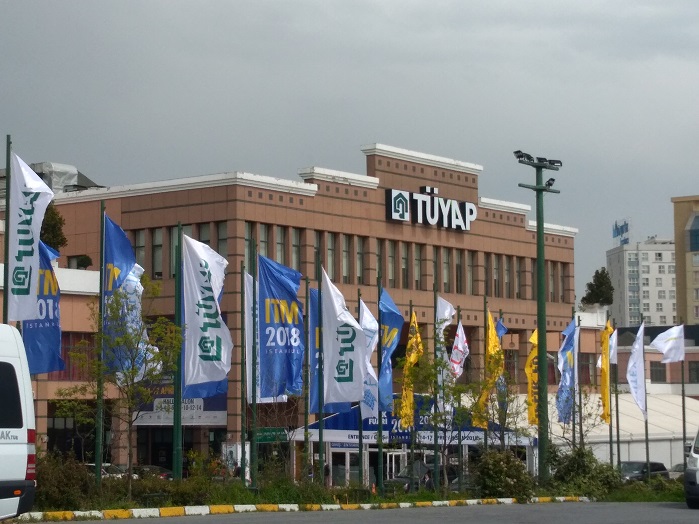 Participating companies reported that they were very pleased with the large number of visitors and how the show was organised. Some said that they did not expect the fair to be so successful. According to exhibitors, a lot of textiles companies in Turkey, who made their way to ITM this week, were eager to invest into new equipment and learn about new technologies.
The first and second day of the fair were very dynamic, recording a heavy visitor traffic, with many buyers enquiring about new technologies and innovations.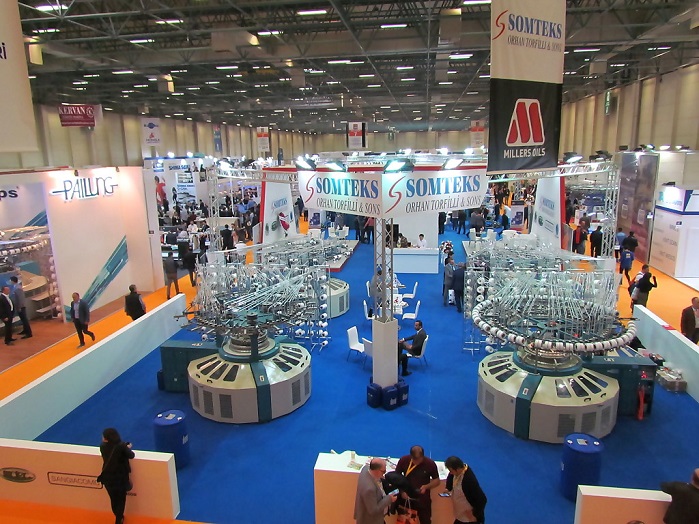 Among companies operating in the knitting sector, occupying two halls of the exhibition centre, were Karl Mayer, Groz-Beckert, Pailung, Mayer & Cie, Orizio, Monarch, Terrot and LGL, Memminger-iro, and Lonati. In addition, a large number of Far Eastern companies joined the event to explore new markets and find new customers.
Groz- Beckert
Groz- Beckert, a leading supplier of industrial machine needles, showed its products and services covering knitting, weaving, carding and nonwovens. The company emphasised the interaction of needles and system parts in the field of knitted products. Transparent knitting and flat knitting machines provided visitors with unique information about the interaction of all components. Four acrylic glass machines were exhibited at the stand.
Karl Mayer
Karl Mayer, who has been operating successfully in the Turkish market for many years, exhibited warp knitting and warp preparation technologies. The recently developed HKS 3-M model, launched during the exhibition, has become a focus of attention. The machine's tulle curtain and embroidery ability got full marks from the companies.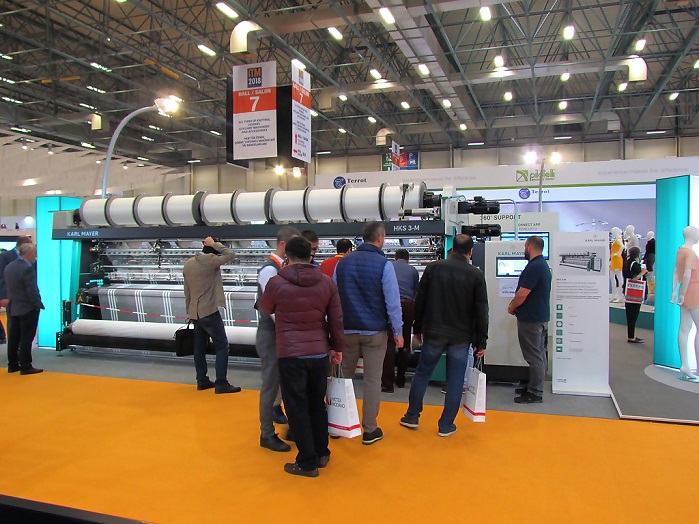 In addition, examples of high-speed tricot, jacquard and Raschel machines, made from outerwear fabrics and shoe-faced fabrics, were exhibited.
Terrot
German circular knitting machine builder Terrot showed a number of new circular knitting machines, including a new addition to its fine rib and interlock family.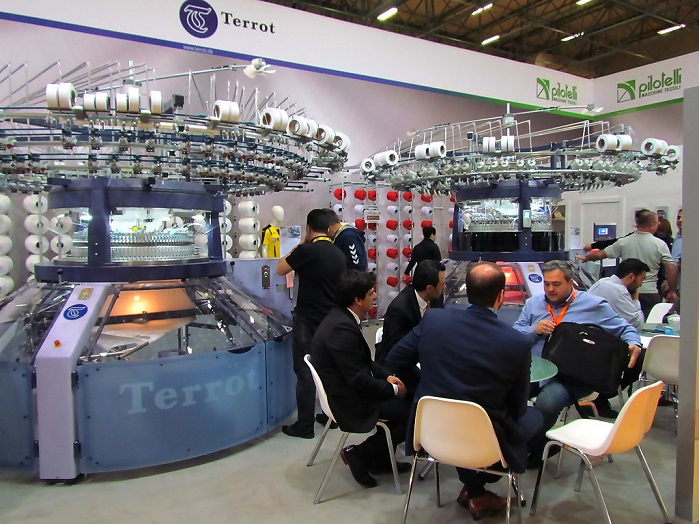 High feeder jacquard transfer model for pitch fabrics UCC 572-T is a new highly productive (2,4 feeds per inch) model for knitting transfer structures for sportswear. The second machine that was shown during the event was I3P 196, an 8-lock technology for interlock and modified structures, equipped with up to 4 needle tracks in cylinder and 2 needle tracks in the cam box. The third machine exhibited at Terrot's booth was SL-4, a highly productive single jersey machine especially for outwear textiles with 3 or 1 feeder cam box, updated by Pilotelli.
Mayer & Cie
The Albstadt based circular knitting manufacturer Mayer & Cie. exhibited some circular knitting machines, including the Relanit 3.2 HS and D4 2.2 II machines, and OVJA 2.4 EM, a new addition to the MCT product range in the mattress ticking segment.
Relanit 3.2 HS was one of the most popular models. This technology, which is 30 years old this year, is characterised by soft yarn processing and high productivity, reaching speeds of up to 50 rpm. D4 2.2 II provides the highest quality for ribs, locks and 8 locked structures. Using a specially developed conversion kit, D4 2.2 II produces a peculiar pile of quality. Applications include underwear, sports and leisurewear, as well as lining for shoes and decoration. OVJA 2.4 EM for fabric rolls up to 600 mm in diameter was displayed in an elevated frame. OVJA 2.4 EM is a new machine designed specifically for changing demands of the bed sheet market.
Pailung
Taiwan based Pai Lung Machinery Mill, said it successfully attracted significant numbers of visitors. The Korean company exhibited a few of the Knitel Series machines during the fair. Single jersey fleece jacquard machine has especially attracted visitors' attention. The stand also exhibited The company's flat knitting machines.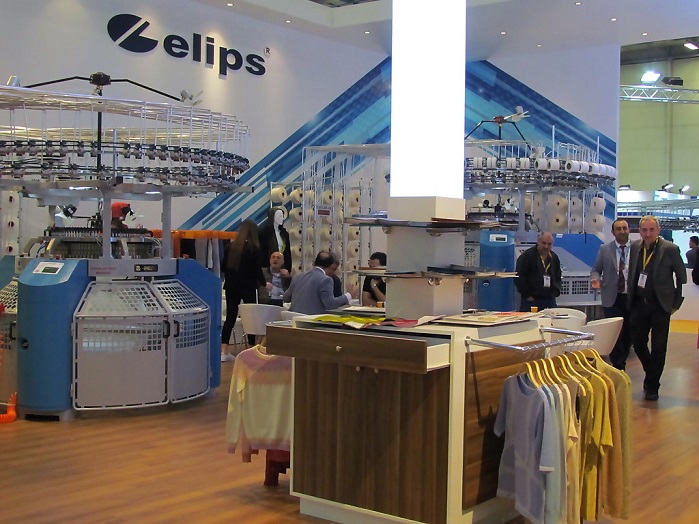 Shima Seiki
Japan's Shima Seiki exhibited a wide range of its products, including proposals in Wholegarment knitting technology that offers an alternative to labour-intensive manufacturing in Turkey and other international markets.
On display were flagship MACH2XS Wholegarment knitting machine with original SlideNeedle on four needle beds and spring loaded moveable sinkers with expanded patterning capability, the MACH2X machine in 18G for producing refined ultrafine gauge items, as well as the compact SWG091N2 for producing smaller Wholegarment items and accessories.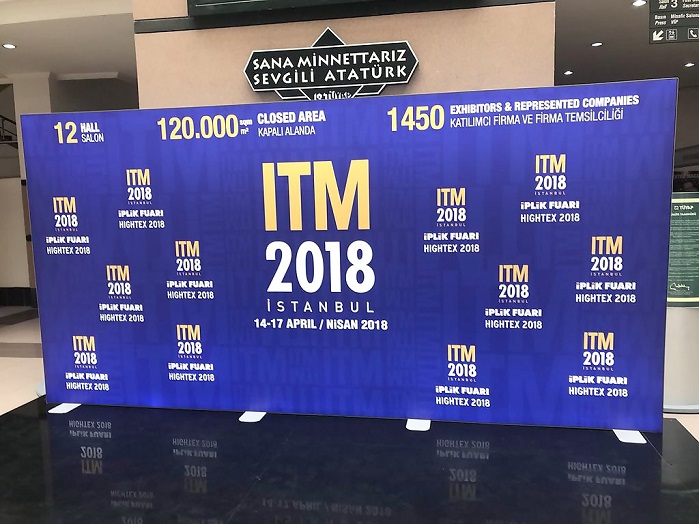 Rieter
Rieter took part in ITM 2018 with ring and compact yarn systems solutions. The company emphasised the importance of digitalisation in spinning facilities. Rieter ring and compact spinning systems have shown great interest in Turkey's market. The rotor spinning machine R 36 is preferred for the bending of the recovered fibres. The next step in Rieter's digitalisation is to use the maintenance solution UPtime, thus increasing productivity and reducing maintenance costs.
The single spindle monitoring system in the market, SPIDERweb identifies batches and deviations early in the process on process, quality and production efficiency. It works successfully in more than 13,000 machines, installed at facilities of around 270 customers in 50 countries.
Has Makina
Turkish textile machine builder Has Makina exhibited its latest direct mother split yarn warping machine at the event. DSW machine developed by Has Makina the Mother Yarn Direct Splitting Warping Machine is suitable for polyester and nylon mother yarn. This machine can split mother yarn directly, then wind mono filament yarn into beams at stable speed and tension. Because the splitting and warping operations are performed in the same process, may be saved.
The advantages of this machine are time, workshop space and material cost savings, as well as improved production efficiency. DSW uses nylon (240/12F) and polyester (240/12D and 300/10F). The speed is 500 m/min, daily capacity – 640 kg-960 kg/ day.
Istanbul Yarn Fair
The yarn exhibition was held concurrently with ITM 2018, hosting 318 companies from 19 countries.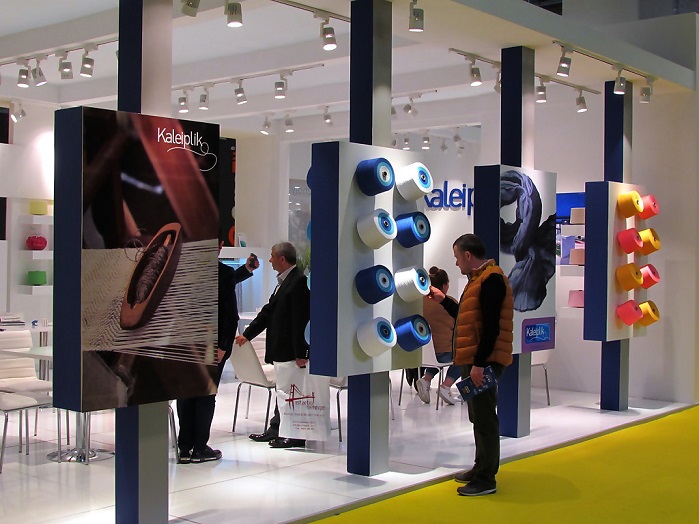 Many domestic and foreign manufacturers and suppliers exhibited synthetic and cotton yarns. Both the machine stands and the spinning stands were filled. Chinese and Indian pavilions were the most popular among Turkish visitors.