17th October 2016, Bologna
Tinarelli launches new hosiery finishing machines
Tinarelli, a leading Italian manufacturer of boarding and packaging machines for global socks and hosiery markets, has launched two new machines – a new full boarding machine for hosiery products, and a folding and bagging machine for improved flexibility.
The new CF8 full boarding machine, applicable for any kind of hosiery products, and specially for top quality hosiery and for medical products, is a new generation machine offering high efficiency, low steam and electrical consumption, as well as extreme flexibility using 72 or 84 or 108 /up to 144 forms.
CF8
The new machine allows the quick and easy change of the forms, as well as the possibility to work different sizes at the same time. It is also said to allow the possibility to use old boarding forms used previously on old steam boarding machines, after a small adaptation.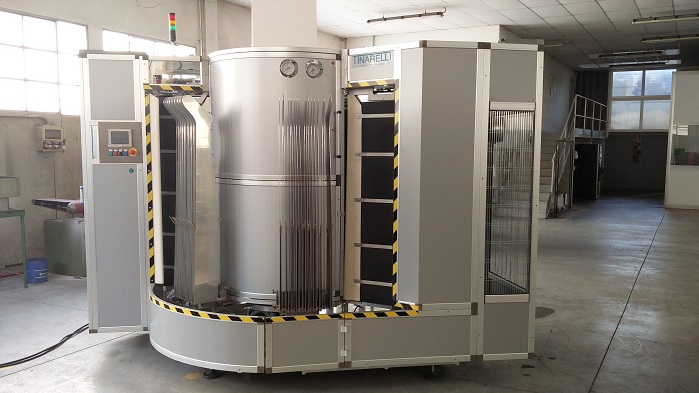 With the steam pressure in the chamber up to 3 Bars, and the steam consumption in the range of 50 Kg/hour to 105 Kg/hour depending on the boarding process needed, the machine provides an automatic and electronic adjustment with a quick parameter change, made by the operator directly on the touch screen.
IM2–HS
Another new machine introduced by the company is the new high speed IM2–HS folding and bagging machine that can pack up to 20 bags/minute with one operator manual loading.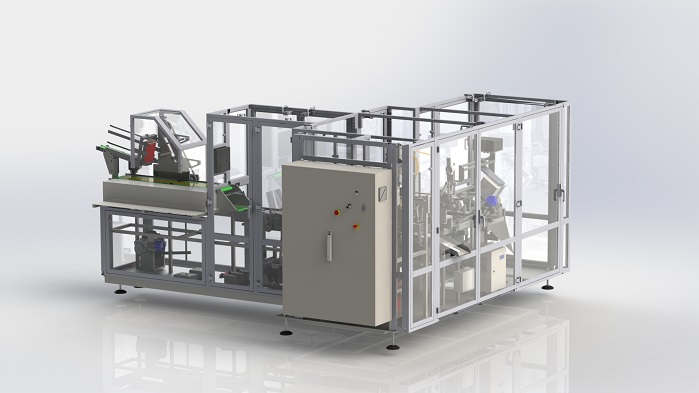 Able to pack with or without the "V" board, the machine offers flexibility and a variety of options, as well as adjustable size of the pack with quick and easy change, and direct print on the plastic film. The folding and the motion are mechanical to allow the high speed.
Tinarelli
Tinarelli srl began manufacturing machines for the textiles sector in 1988 and is now a market leader in the design and manufacture of packaging machinery.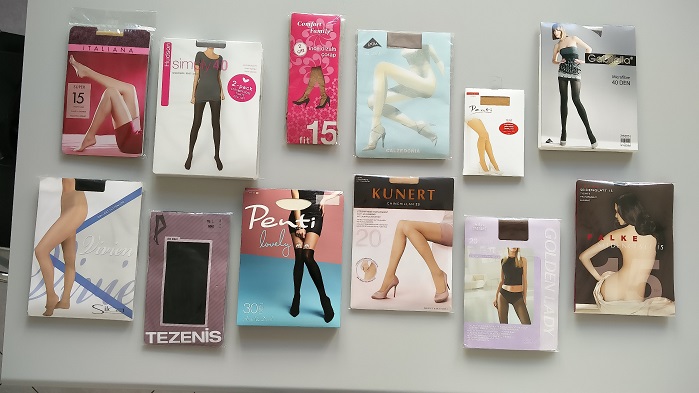 The company aims to offer unrivalled expertise in the field of packaging equipment and machinery and says its experienced team of technicians and constant collaboration with customers has enabled it to optimise various automatic packaging processes. In recent years it has developed bespoke, innovative and unique solutions to meet the precise needs of its customers.
"Our continuous investment in both technology and human resources make Tinarelli the ideal partner for the development, design and production of customised systems to meet the requirements of each customer wishing to automate its packing operation," said Elena Tinarelli.
This article is also appears in...